Q3 Search Share Behaviour – What are students looking for?
Key Findings
One-bed flats and studios equated to 33.4% of searches performed on StuRents in Q3-2023
Year-to-date search budgets (Nov-Jul) are up 9.3% among Southeast Asian students
Search Share Distribution
By analysing the listings views on the StuRents marketing platform we can build an understanding of student demand in terms of seasonality, preferred unit type and price points. 
In Q3-2023 (Apr-Jun), we can see that demand continues to move towards smaller sizes, which is typical as more internationals begin to search for accommodation.
In this quarter, 42% of searches were for 3 beds or more, down from 62% in the last quarter. We can also see searches for 1-beds and studios jumped from 19% to 33%.
Figure 1 - Demand Distribution by Size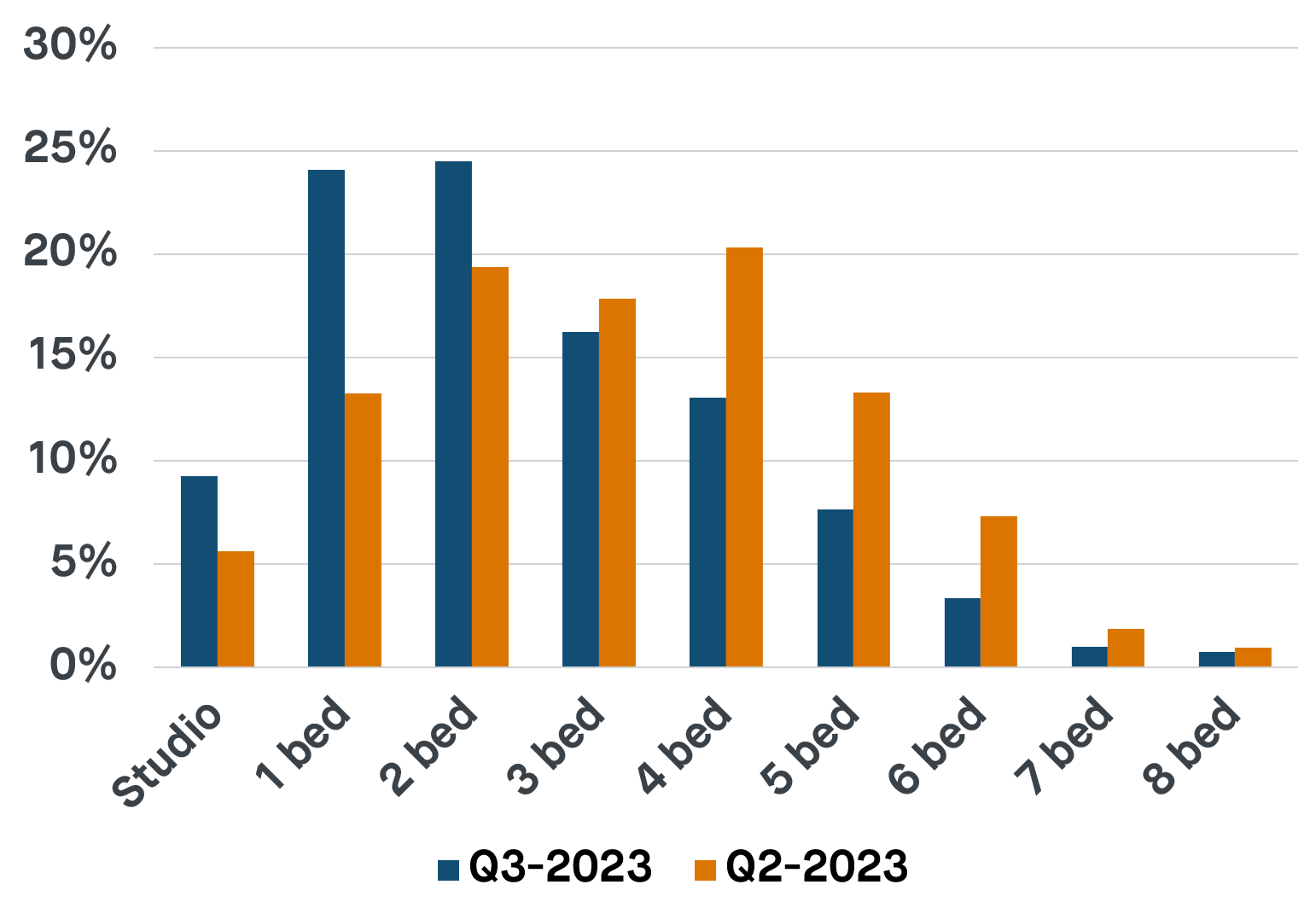 Source: StuRents.com
Southeast Asian Listing Views
Students from Southeast Asia tend to show different search trends than the UK market. Looking only at viewed purpose-built-student accommodation (PBSA) on the platform this cycle (excluding London), we can see that the weighted average search budget in the current cycle is £209.38pppw. This is up a sizeable 9.3% year-on-year. The growth in the search budget is closely aligned with the expected rental growth reported public by some operators. Unite students reported they were targeting 6-7% rental growth in 2023. Meanwhile, Empiric student property reported like-for-like growth in average weekly was around 9% for the 2023/24 academic year.  
Figure 2 below also shows us the seasonality of searches among Southeast Asian international students, who typically search for accommodation later in the year.
Figure 2 - SE Asia Listing View Price (ex-London)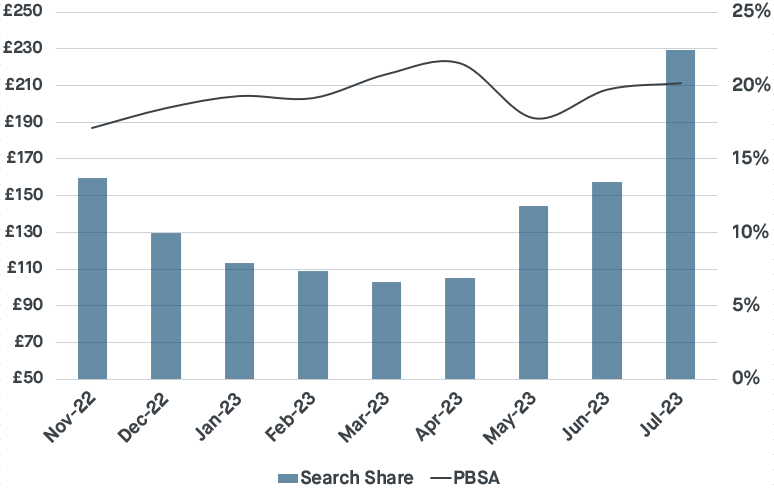 Source: StuRents.com
To get the latest insights into student accommodation research in the UK, become an Insider.
Explore Calum Martin's articles