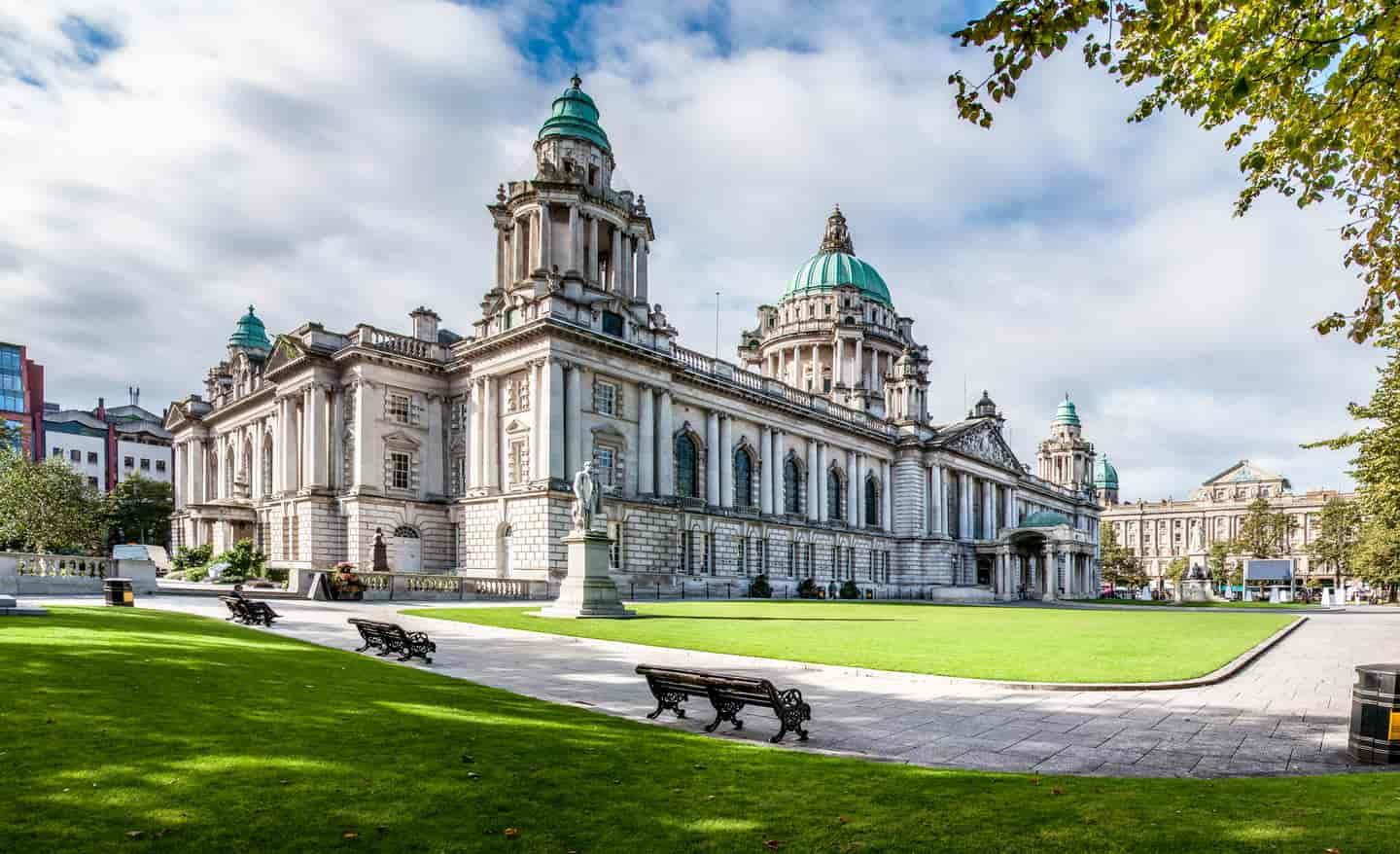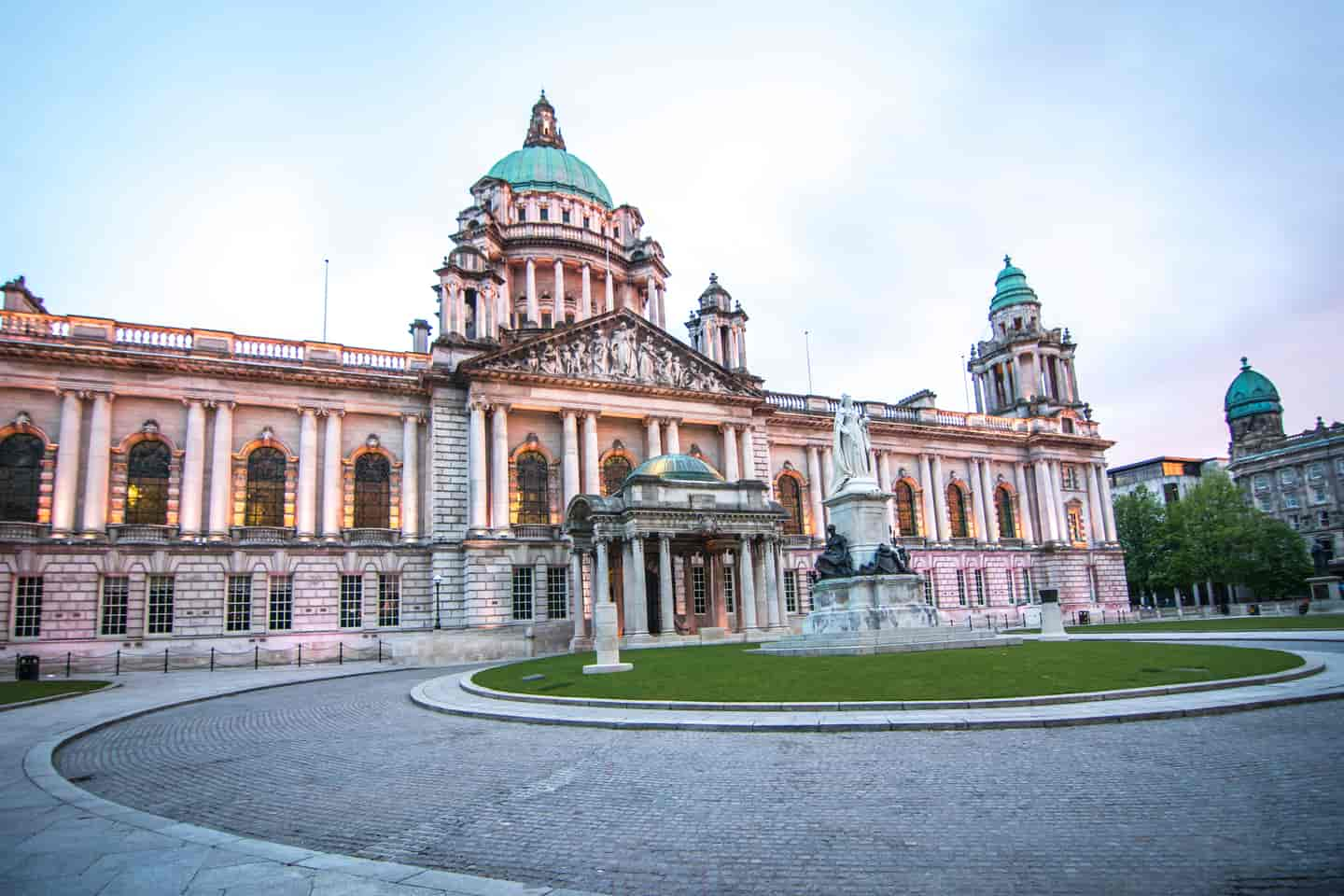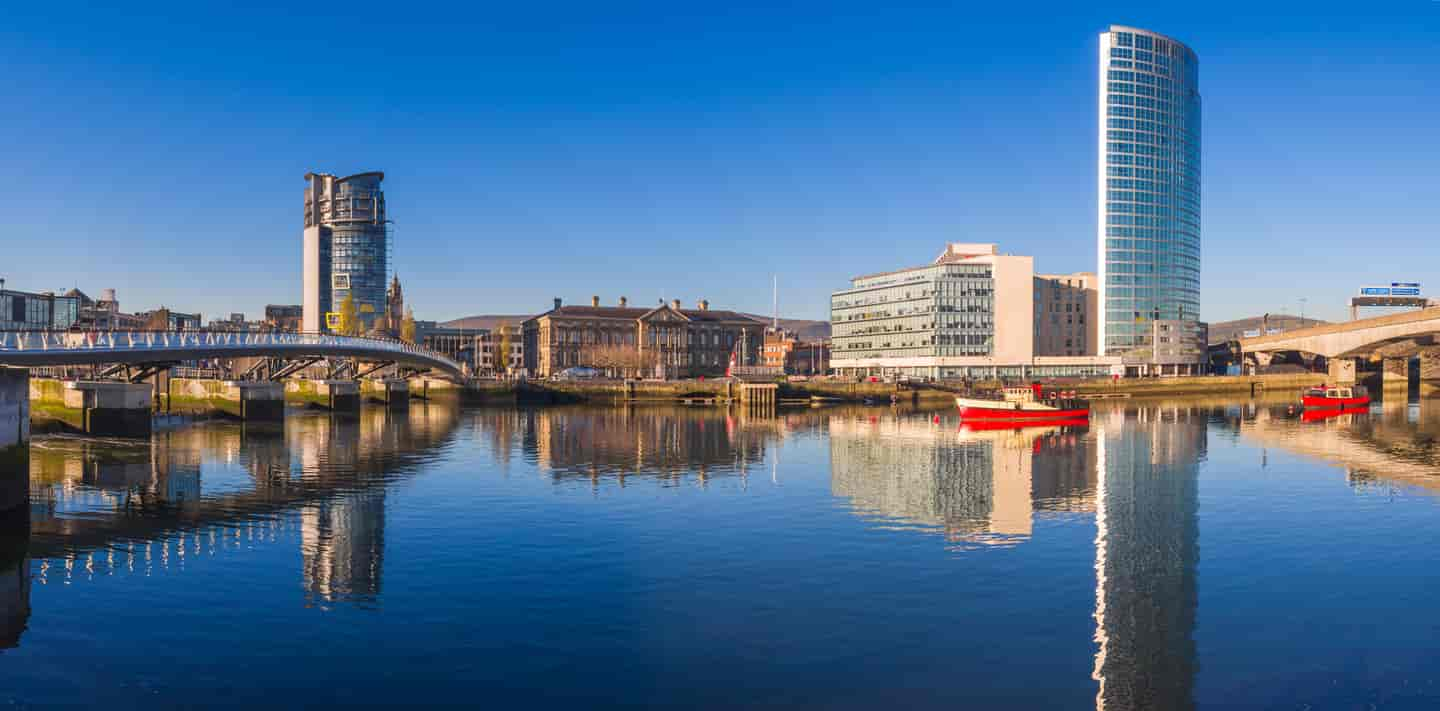 33 Available Properties
Student accommodation in Belfast
Search our selection of student houses, flats and studios in Belfast - located close to the city's main universities.
Accommodation types in Belfast
Living independently, or with a group of housemates?
Explore your options and find your perfect match.
Explore Location
Student areas in Belfast
Not sure where in Belfast to start your property search?
Take a look at our brief guide. There is something for everyone!
Belfast city centre is often the most sought-after location for students embarking on their academic journey. The city has a welcoming, yet bustling city centre with great transport links that make it easy to get around, and its home to a thriving food and drink scene as well as being the city's hotspot for student nightlife. Shops, stores, and places to unwind after a hard day of lectures are dotted along the busy main roads and quiet side streets. There are a host of things to do and discover around the centre, and with the ideal new student accommodation in Belfast, you'll never be too far away from the action.
Holylands is situated directly behind Queens's University and offers quick access links to the city centre. The area is mainly residential with a high student population and benefits from great local amenities as well as the Botanical Gardens and Ulster Museum all located in close proximity. You can expand your studies at the McClay Library or join in the activities at the Queen's Physical Education Centre. Holylands is a popular location for low-cost student housing in Belfast.
Queen's Quarter or often referred to the University Quarter is a scenic and picturesque area located in the southern part of the city. With direct access to the Queen's University campus and many of Belfast's cultural attractions on your doorstep, Queen's Quarter provides a lively atmosphere packed with students, tourists and explorers with all the essential amenities you may need surrounding the neighborhood. A fantastic location with some of the best student accommodation in Belfast.
Stranmillis benefits from being adjacent to the Stranmillis University College and a short walk from the Queen's University Belfast campus. The green Botanical Gardens are around the corner and the nearby Physical Education Centre provides great fitness facilities. In Stranmillis, you'll find plenty of cosy cafes, convenience stores and restaurants in the area, with a nice balance of students and families making this a safe location with good deals on affordable student houses in Belfast.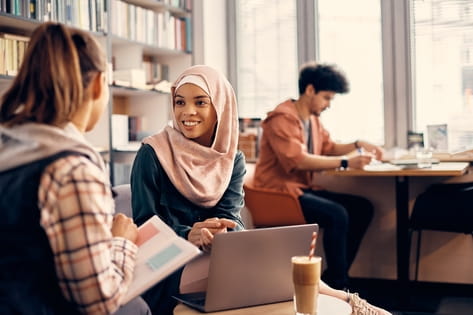 Queen's University Belfast
Queen's University Belfast is a top ranked Higher Education establishment, a member of the prestigious Russell Group of research universities, ranked 43 in the world and one the best institutions for student satisfaction. Home to over 25,000 students, the university has a main campus just outside of the city centre and encompasses two leading university colleges in St Mary's and Stranmillis.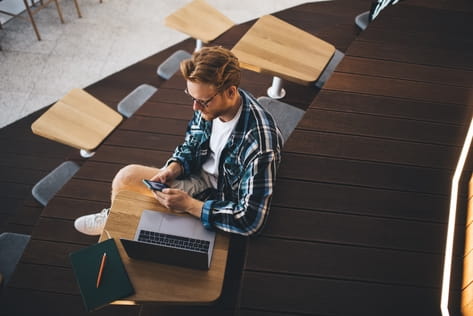 Stranmillis University College
Stranmillis University College is a college institution that is part of the Queen's University Belfast, specialising in PGCE and TESOL academics. It is home to just over 1,200 students, sits within a picturesque woodland and was awarded EcoCampus status for its conservation and green efforts.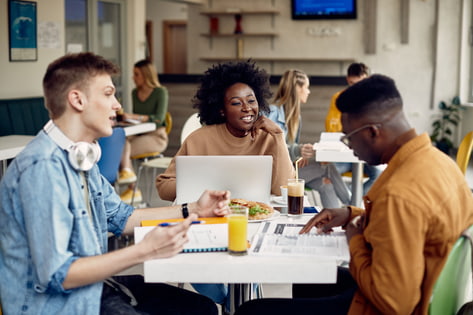 Ulster University
Ulster University is a modern multi-campus public university, and the largest in Northern Ireland, with around 28,000 students and spanning across four campus sites. Ranked 58 in the UK as per the Complete University Guide, and 601-650 in the world according to the QS World University rankings.
About student living in Belfast
When it comes to choosing where to live, you'll find plenty of student houses in Belfast, with so much to discover in the city when it comes to culture, food and drink and nightlife. You can see the full breakdown below:
Food and Drink
Dining out in Belfast is a pleasure, with the city offering everything from fine dining, bistros, traditional pubs and cafes, modern coffee shops and fast-food outlets to street food vendors and open markets. There is something for all tastes and budgets and you can easily find yourself testing out a new spot every day. The city centre is teeming with fantastic eateries and local drinking holes, whilst small independent restaurants are nestled along the side street ready to put a smile on your face. Wherever your tastebuds take you, our list of student houses to rent in Belfast are a great place to start your journey.
Nightlife
Belfast boasts a nightlife brimming with trendy bars, lively pubs, stylish cocktail lounges, beer gardens and live music venues. Start the night at Babel Rooftop Bar and enjoy the panoramic views of Belfast or discover the history of the oldest pub in the country over a pint at The Crown Liquor Saloon. If staying up until the early hours is more your thing, then an array of bustling nightclubs such as Limelight will help you dance the night away. Our choice of student housing in Belfast will put you in the heart of the action.
Culture
The city of Belfast stands as the cultural and academic centre of Northern Ireland. Most highlights can be found at the Cathedral Quarter, which is a vibrant district set around St Anne's Cathedral. You can find a wealth of art, live music, theatre and comedy at The MAC and Black Box venues, whilst the Grand Opera House regularly opens its doors to majestic opera productions. The City Hall is always worth a visit - built in celebration of Belfast being granted city status in the 19th Century, and not to be missed is the iconic shipbuilding heritage where the Titanic began construction, showcased in the largest Titanic Museum in the world. With a long list of culture to explore, make sure you are in the perfect spot with our range of student rentals in Belfast.
Shopping
Belfast offers a premium retail experience, from luxury big brands and high street fashion to unique boutiques and vintage markets. The Victoria Square Shopping Centre is home to popular designer names, fashion, beauty and homeware. Castle Court houses all the much-loved high street stores and St George's Market provides a dynamic local fayre. Find your ideal private student accommodation in Belfast surrounded by these fantastic shopping amenities.
FAQs about student accommodation in Belfast
Student accommodation in Belfast starts at £70 and can cost over £175 per person per week (pppw). How much you spend all depends on your preferences and whether you choose to opt for a student house share in Belfast or luxury student accommodation in Belfast. Your chosen neighbourhood can have a huge influence on your monthly rental cost too.
Belfast is considered one of the cities with the lowest cost of living for students according to Which? University 2018. You'll find plenty of budget friendly student nights, shops and student accommodation in Belfast to suit your needs.
Belfast is an ever-popular city with students – due to being one of the most affordable places to live, home to a university ranked top 200 in the world and a thriving nightlife and sense of community. It's easy to see why many choose the Northern Irish Capital as a hub for student life. Browse our range of student houses in Belfast to find the perfect home away from home.
Queen's University Belfast is ranked 43 in the world as per the Times Higher Education Impact Rankings 2021, and top 170 in the world for graduate prospects in the QS Employability Rankings 2022.
Belfast is highly regarded and a good student city, packed with student conscious amenities, a lively night scene, bustling shopping areas and cheap student accommodation in Belfast.
Life in Belfast is a dynamic fusion of modern city living, excellent higher education institutions and bubbling student community. Filled with heritage, culture and exciting opportunities to explore. Our list of student properties in Belfast are carefully selected to suit all tastes and budgets.
Many student properties in Belfast are now advertised with bills included in the price. Where this is the case, your rental price could include electricity, gas, internet, TV licence and water bills and this is clearly stated on the listing. Properties without bills included are also available, giving you the flexibility to choose your own energy and water suppliers and internet service provider.
It is normal for property managers to require you to pay a security deposit at the time of booking or before you move in. As long as you look after the property and have no deductions for damage or unpaid rent, your deposit will be returned to you after your tenancy agreement ends. It is common for student deposits to be in the £100-250 per person range.
The majority of student accommodation in Belfast is rented for fixed contract lengths. For purpose built student accommodation, 43 and 51 week fixed term contracts are the most common. For shared houses, 52 week stays are the most common and generally start in July to September.
Short-term student rentals in Belfast are becoming more popular every year. As a result, property managers are increasingly offering shorter tenancy lengths, whether for the summer period or for individual semesters and terms. This is more common in the purpose built student accommodation sector than in shared student rental houses in Belfast.
Explore Properties
Popular landlords in Belfast
Get started
Are you a Landlord, Agent or Purpose Built Provider?
List your property in Belfast.
About us
Why choose StuRents for accommodation in Belfast?
Verified agents
All new accounts go through a verification process to ensure we only present real, available property listings to prospective tenants.
Over 700,000 rooms
StuRents is the UK's leading student accommodation platform that connects renters to over 700,000 student rooms nationwide.
Since 2008
Through consistent investment in the technology that underpins what we do, StuRents has become the trusted platform for leading operators.