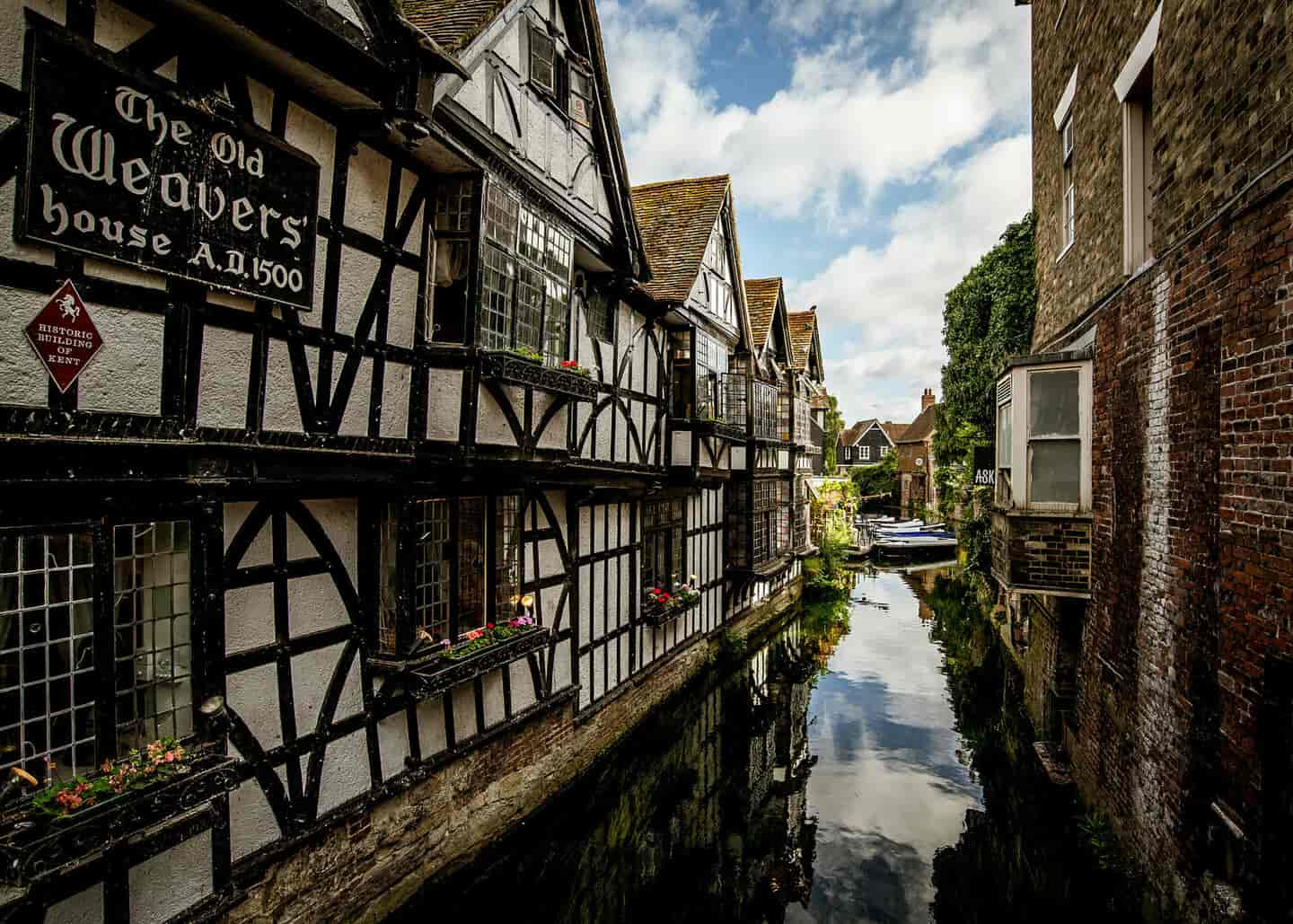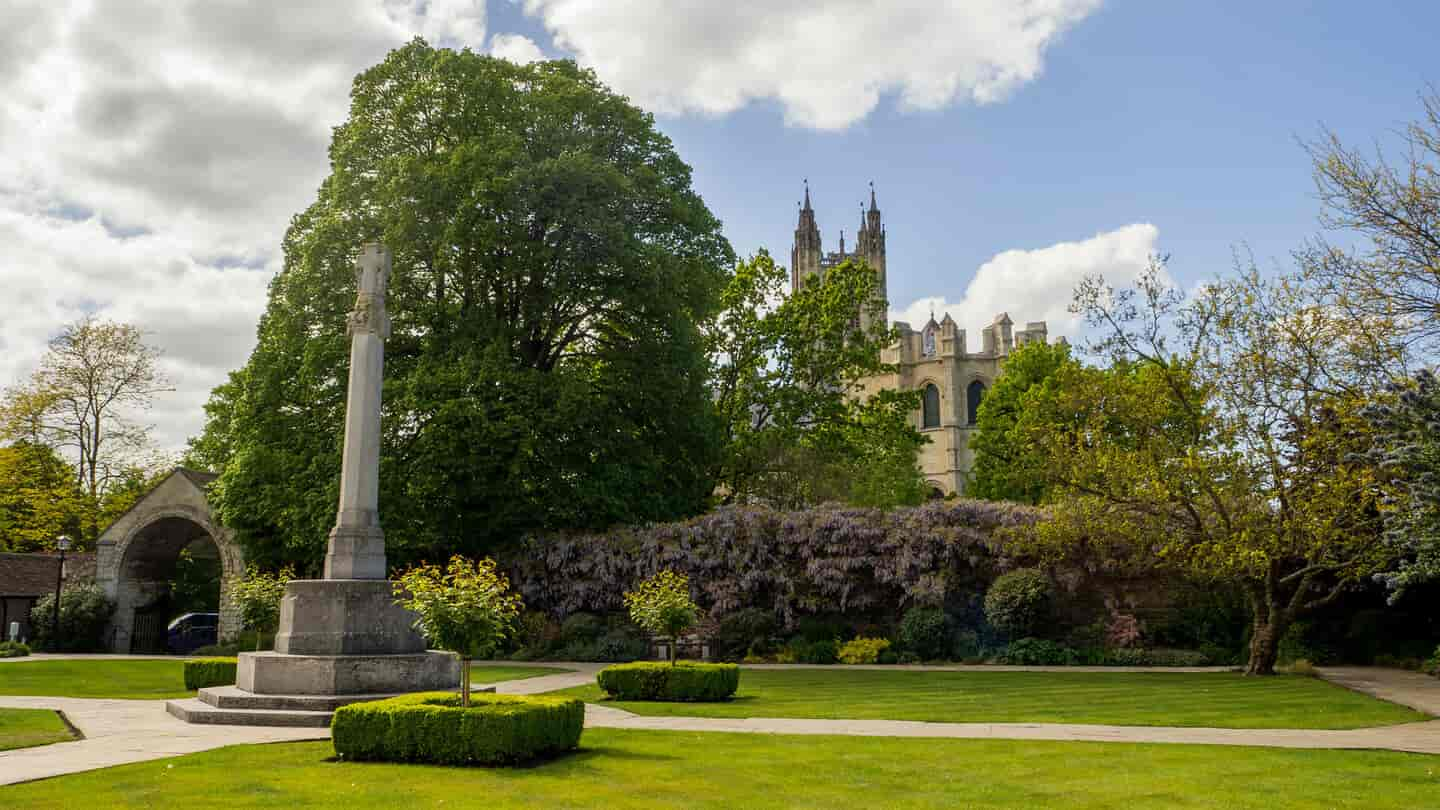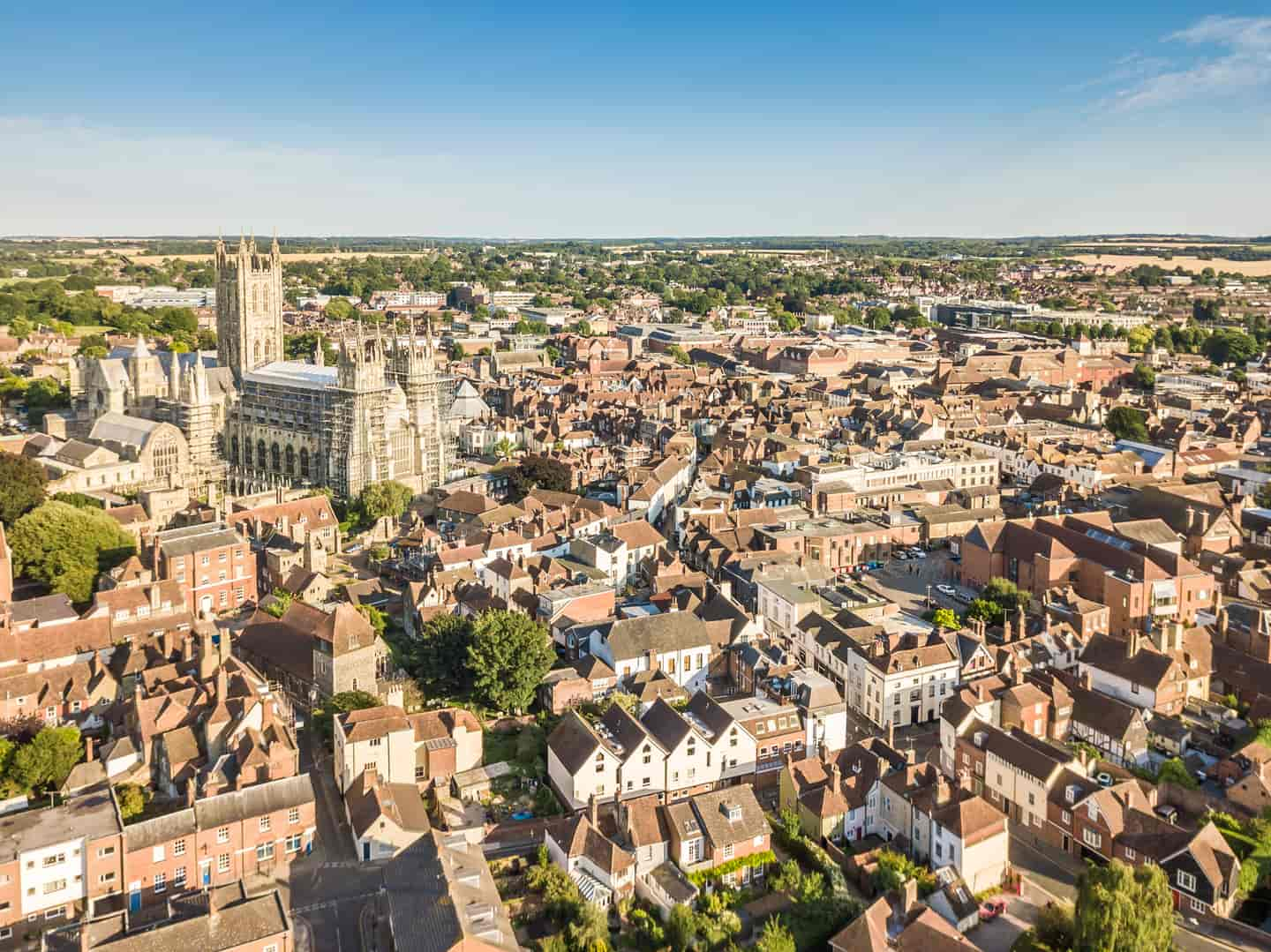 259 Available Properties
Student accommodation in Canterbury
Search our selection of student houses, flats and studios in Canterbury - located close to the city's main universities.
Accommodation types in Canterbury
Living independently, or with a group of housemates?
Explore your options and find your perfect match.
Explore Location
Student areas in Canterbury
Not sure where in Canterbury to start your property search?
Take a look at our brief guide. There is something for everyone!
Barton is a sought after area for those attending Canterbury Christ Church University - a little more upmarket than other student hotspots like Wincheap, whilst still offering all the brilliant local amenities a student needs. With plenty of options for affordable student accommodation in Canterbury on New Dover Road, Old Dover Road, and North Holmes Road. North Holmes Road is also conveniently located right by the CCCU campus as well as the city centre.
Canterbury city centre leaves you spoilt for choice with entertainment and student living. Situated a short distance from the University of Kent, surrounded by gardens, cosy cafes and a charming city centre hub for student nightlife. Consistently one of the best choices for student housing in Canterbury, you can find anything from house shares to spacious luxury student accommodation on the StuRents website.
Hales Place has a strong student community and is ideally located between The University of Kent and the city centre. An easy commute, plenty of social spaces and general amenities, and on the doorstep of Blean Wood Nature Reserve which is filled with picnic spots and walking trails. Our options for student properties in Canterbury around Hales Place are sure to get you excited.
A student hub for convenience, Northgate sits just off the city centre and close to the Canterbury Christ Church University campus. Well organised transport links and a multitude of basic student-friendly amenities have made the area much more desirable and growing in popularity with students arriving in the city. We have a great selection of student apartments and student houses in Canterbury around Northgate.
One of the most central locations, St Dunstan's is a hotspot for students coming to the city. A small but dense area is jam-packed with everything a student needs, with a large retail scene, vibrant nightlife and plenty of dining options. We offer some of the best student flats in Canterbury - based around St Dunstan's, perfectly suited to anyone at Canterbury Christ Church University.
Wincheap is based just to the south of the centre and is a popular location for students. A generous social offering with a mix of the town's historic culture, you can find a bustling retail scene, well-placed bars and restaurants, and some iconic buildings such as Canterbury Castle and Marlowe Theatre. Wincheap is also in very close proximity to Canterbury Christ Church's student union and offers great deals on student houses in Canterbury.
Universities in Canterbury
About student living in Canterbury
Canterbury student living benefits from the city's historic heritage, cobbled streets, independent establishments and scenic timber-framed housing. With so much to explore and do in the city, take a look at the highlights we have selected below:
Food and Drink
Canterbury has an assortment of fine dining, and traditional and quick bites establishments, alongside its array of historic pubs and quirky bars. You'll find plenty of options to suit all tastes and budgets, from Stour Street's beer and pub grub vibe to Whitstable's seafood lover's delight, and Herne Bay's selection of international cuisine. Be sure to settle in at one of our great options of student houses in Canterbury.
Nightlife
Whilst the quaint city of Canterbury isn't known for its hard-partying night scene, it still has an abundance of student-friendly drinking establishments, late-night bars and nightclubs, alongside trendy cocktail lounges and packed student union venues. The University of Kent campus is home to its own superclub, The Venue, whilst Club Chemistry is the biggest and busiest club in Canterbury spanning over three floors. Alberrys is one of the oldest bars in the city and is hugely popular amongst students. You'll be hard-pressed to find a night where something isn't going on. We've made it easy to find the right place for you with our list of private student accommodation in Canterbury.
Culture
When it comes to culture, Canterbury is a UNESCO World Heritage site with a stunning Cathedral, and Roman architecture and is a popular tourist destination as one of the consistently most visited cities in the UK. Landmarks such as Norman Castle and modern venues like the Marlowe Theatre make for a great start for cultural learning, whilst Westgate parks provide a quiet, beautiful rest from the busy streets of the inner city. You can find your ideal student rentals in Canterbury located close to some of the main cultural attractions.
Shopping
Shopping in Canterbury has much to offer, with the dedicated Whitefriars home to fashion, lifestyle and big high street brands. Whilst a quick trip to the more historic King's Mile and Westgate provides a specialist and independent shopping experience with some hidden gems. Herne Bay hosts a retail village on the pier, and Harbour Street is where you will find all the galleries and boutiques. Look through our select student lets in Canterbury to make sure you are never too far from your favourite shops.
FAQs about student accommodation in Canterbury
Student accommodation in Canterbury starts at £80 and can cost over £220 per person per week (pppw). The average rental cost for student properties in Canterbury is around £100 pppw, excluding bills. For purpose built apartments, the average is £144 pppw. How much you spend all depends on your preferences and whether you choose to opt for a student house share in Canterbury or luxury student accommodation in Canterbury. Your chosen neighbourhood can have a huge influence on your monthly rental cost too.
We would always recommend beginning your search as soon as you have secured a place at your chosen University. You can find a wide range of student houses to rent in Canterbury available all year round.
Canterbury Christ Church University is currently ranked 125th in the UK as per the Complete University Guide.
Canterbury Christ Church University is well regarded, with a strong sense of community among its students. Whilst not considered as popular as its counterpart University of Kent, it remains a good option in the city of Canterbury.
The city of Canterbury has been voted the second most expensive in the UK to buy a pint of beer, but don't let that put you off, with our carefully selected affordable options of student housing in Canterbury.
Most students have their eyes set on central areas such as St Dunstan and Canterbury city centre, with some fantastic neighbouring areas including Wincheap and Hales Place. Canterbury is a relatively small city so you will never be too far from the action with our hand-picked cheap student accommodation in Canterbury.
Canterbury tends to be extremely popular with students, who flock here every year to experience the culture and spirit of the city. Home to two respectable institutions and a beautiful cityscape, browse our selection of student homes in Canterbury to find out why many believe it's simply the place to be.
Many student properties in Canterbury are now advertised with bills included in the price. Where this is the case, your rental price could include electricity, gas, internet, TV licence and water bills and this is clearly stated on the listing. Properties without bills included are also available, giving you the flexibility to choose your own energy and water suppliers and internet service provider.
It is normal for property managers to require you to pay a security deposit at the time of booking or before you move in. Where a deposit is required and you are signing a tenancy agreement, your property manager must protect your deposit in a legally recognised tenancy deposit scheme. As long as you look after the property and have no deductions for damage or unpaid rent, your deposit will be returned to you after your tenancy agreement ends. Tenancy deposits are legally capped at five weeks' rent per person, so if your own portion of the rent is £100 per week, the maximum deposit would be £500. It is more common however for student deposits to be in the £100-250 range.
The majority of student accommodation in Canterbury is rented for fixed contract lengths. For purpose built student accommodation, 43 and 51 week fixed term contracts are the most common. For shared houses, 52 week stays are the most common and generally start in July to September.
Short-term student rentals in Canterbury are becoming more popular every year. As a result, property managers are increasingly offering shorter tenancy lengths, whether for the summer period or for individual semesters and terms. This is more common in the purpose built student accommodation sector than in shared student rental houses in Canterbury.
Explore Properties
Popular landlords in Canterbury
Latest student property news in Canterbury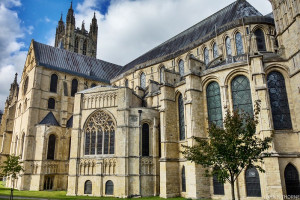 £110m PBSA Asset Sold in Canterbury
A £110m deal has been struck for Palamon Court, a purpose-built student accommodation asset in Canterbury,
Get started
Are you a Landlord, Agent or Purpose Built Provider?
List your property in Canterbury.
About us
Why choose StuRents for accommodation in Canterbury?
Verified agents
All new accounts go through a verification process to ensure we only present real, available property listings to prospective tenants.
Over 750,000 rooms
StuRents is the UK's leading student accommodation platform that connects renters to over 750,000 student rooms nationwide.
Since 2008
Through consistent investment in the technology that underpins what we do, StuRents has become the trusted platform for leading operators.
Other cities near Canterbury