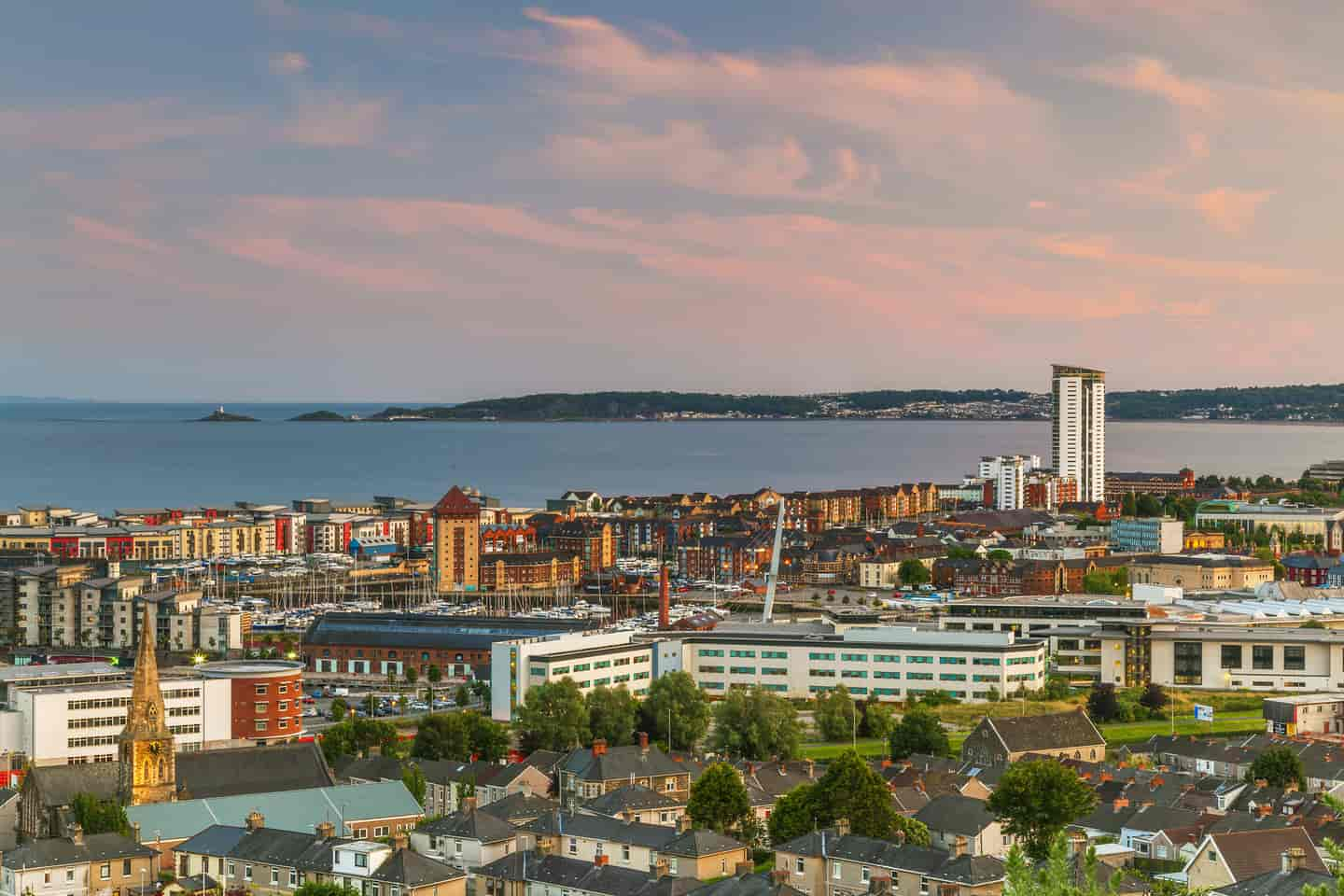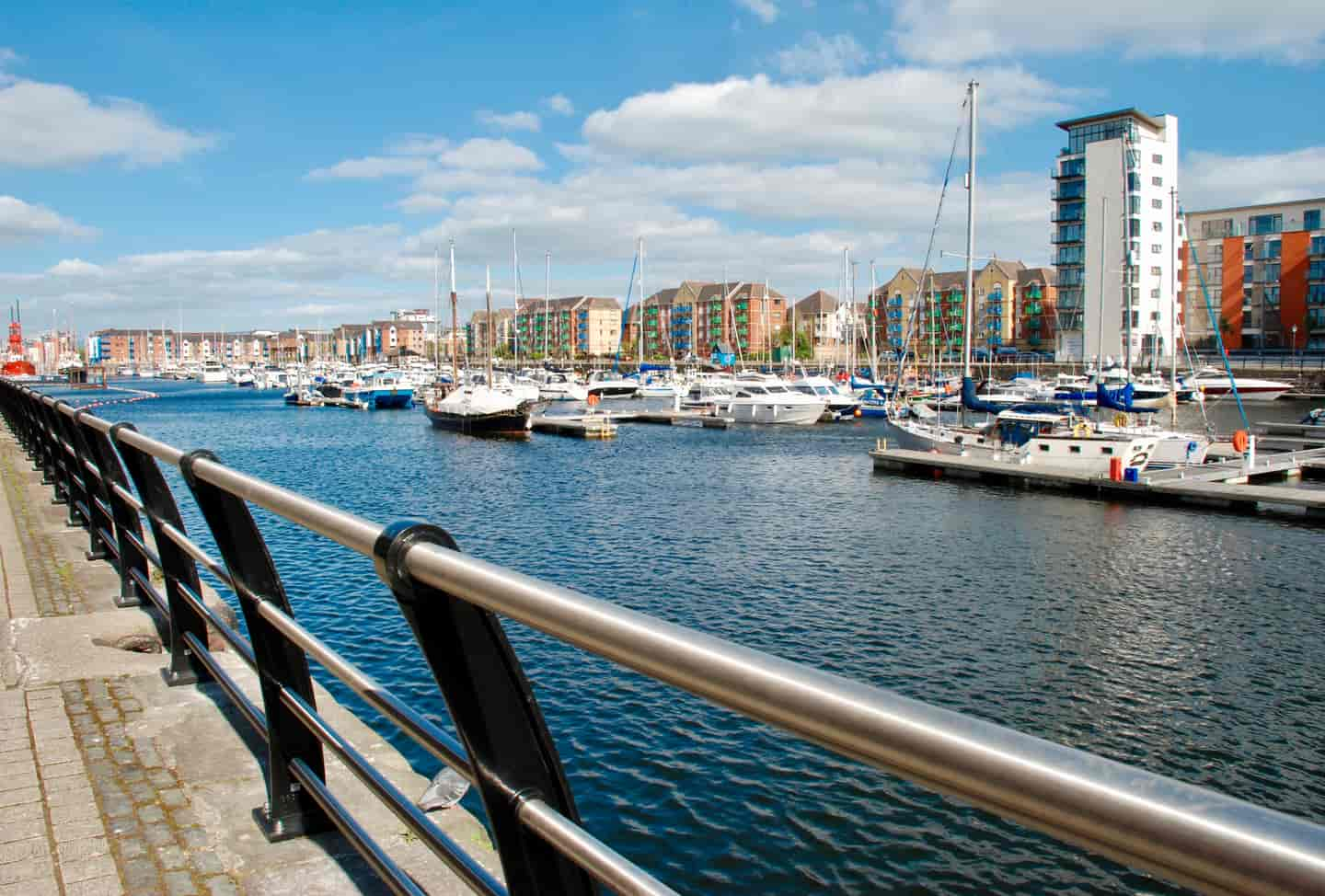 57 Available Properties
Student accommodation in Swansea
Search our selection of student houses, flats and studios in Swansea - located close to the city's main universities.
Accommodation types in Swansea
Living independently, or with a group of housemates?
Explore your options and find your perfect match.
Explore Location
Student areas in Swansea
Not sure where in Swansea to start your property search?
Take a look at our brief guide. There is something for everyone!
Located 1.5 miles west of the city centre, Brynmill is one of the most popular areas for student houses in Swansea due to its proximity to Swansea University (just over 1km in distance). Make sure you visit Brynymor Road for a great selection of restaurants and cafes, or the nearby Uplands for a student night out to remember.
Mount Pleasant is home to the University of Wales Trinity Saint David's campus and is conveniently located within walking distance to the city centre. It's a great place to find private student accommodation in Swansea and has excellent public transport links, with Swansea Train Station under 1km away from Mount Pleasant.
Situated just a short distance from Swansea city centre, Sandfields is a popular choice for student housing in Swansea. Located just over 1km from The University of Wales Trinity Saint David and around 2km away from Swansea University - Sandfields is a convenient location that brings all the benefits of city living, but without the price tag.
When you choose to live in Swansea city centre, you'll be at the heart of the action and find plenty of fantastic options for student housing in Swansea. You'll be within walking distance of University of Wales Trinity Saint David, Swansea Train Station and the historic Swansea Castle, and never far from a diverse selection of cafes, bars, restaurants and nightclubs.
Situated in the city's Maritime Quarter, Swansea Marina is definitely one of the more picturesque places to live in the city - with many options for luxury student accommodation in Swansea. The Marina has a wide selection of quality restaurants and bars, and is the perfect spot for harbourside strolls.
Uplands is a popular area for both Swansea University and University of Wales Trinity Saint David students. The area is also known for its nightlife - with lots of bars located on Uplands Crescent with student friendly offers and drinks deals. Uplands is just one mile away from Swansea city centre and has some great house shares and student apartments in Swansea.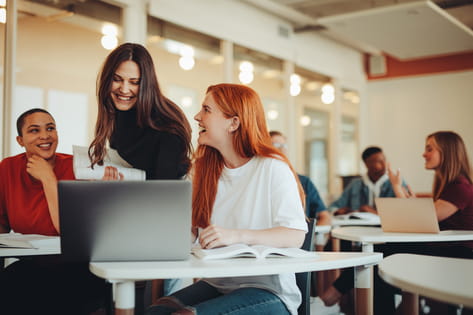 Swansea University
Founded in 1920, Swansea University is a public research university based in South Wales that has two campuses - the Singleton Park Campus which overlooks Swansea Bay Beach and the Bay Campus close to Fabian Way. Swansea University regularly features in the top 10 for student experience, according to the National Student Survey.
About student living in Swansea
Whether you prefer to live in student housing in Swansea located in the heart of the city centre or want to enjoy the peace and quiet that the Suburbs offers - you'll always find things to explore nearby. Here are some of Swansea's highlights:
Food and Drink
The Swansea food scene boasts a broad range of independent eateries, artisan producers, street food vendors and fine dining restaurants. Not to mention, seafood is always in good supply with it being a coastal city (head to Slice or Hanson at the Chelsea) for some tasty and memorable fish and shellfish dishes. To enjoy food and drinks on the beach, make sure you pay a visit to Swansea Marina to explore its range of cafes, restaurants and bars.
Nightlife
Both Swansea city centre and Uplands are great places to venture for a good knees up. Swansea city centre has lots to offer, with its own Popworld and the only superclub in the city - Fiction. You'll also find a strong live music scene, with Hangar 18 and the Hyst regularly hosting weekly shows from local musicians and performers. If you live in Uplands, the Uplands Tavern Pub and Bar Saint James are both great places to visit to experience Upland's bustling nightlife scene.
Culture
With its rugged coastline and sandy beaches, Swansea offers the best of the great outdoors and a host of historic indoor attractions. To learn about Swansea's history, some of the best things to do include riding the Swansea Community Boat for a historic River Tawe trip, visiting the Glynn Vivian Art Gallery and watching a show at the Swansea Grand Theatre.
Shopping
With a range of indoor and outdoor shopping areas, Swansea is home to the Quadrant Shopping Centre which is attached to the bus station, making it a hotspot for student shopping - no matter where your student flats in Swansea are located. It also hosts the biggest indoor market in Wales at Swansea Market, which has over 100 independent stalls, ranging from crafts to food.
FAQs about student accommodation in Swansea
Student accommodation in Swansea starts at £70 and can cost over £300 per person per week (pppw). The average rental cost for student housing in Swansea is around £91 pppw, excluding bills. For purpose built apartments, the average is £132 pppw. How much you spend all depends on your preferences and whether you choose to opt for a student house share in Swansea or luxury student accommodation in Swansea. Your chosen neighbourhood can have a huge influence on your monthly rental cost too.
There is an abundance of cheap student accommodation in Swansea and it has the fifth-lowest monthly rent when compared against the UK's other university cities.
Swansea University students are spoiled for choice when it comes to finding somewhere to live. There's plenty of student accommodation in Swansea located in the city centre, Swansea Marina, Brynmill, Uplands, Mount Pleasant and Sandfields.
No. Swansea is a relatively cheap place to live compared to many UK university cities.
Swansea University is ranked 24th place in the Guardian University Guide 2022, 29th in the Complete University Guide 2022 and 39th in the Times Good University Guide 2022.
This depends entirely on where your university campus is located. You'll be able to find student accommodation in Swansea in close proximity to all of the city's university campuses.
No, Swansea University is not a member of the Russell Group.
Many student properties in Swansea are now advertised with bills included in the price. Where this is the case, your rental price could include electricity, gas, internet, TV licence and water bills and this is clearly stated on the listing. Properties without bills included are also available, giving you the flexibility to choose your own energy and water suppliers and internet service provider.
It is normal for property managers to require you to pay a security deposit at the time of booking or before you move in. Where a deposit is required and you are signing a tenancy agreement, your property manager must protect your deposit in a legally recognised tenancy deposit scheme. As long as you look after the property and have no deductions for damage or unpaid rent, your deposit will be returned to you after your tenancy agreement ends. Tenancy deposits are legally capped at five weeks' rent per person, so if your own portion of the rent is £100 per week, the maximum deposit would be £500. It is more common however for student deposits to be in the £100-250 range.
The majority of student accommodation in Swansea is rented for fixed contract lengths. For purpose built student accommodation, 43 and 51 week fixed term contracts are the most common. For shared houses, 52 week stays are the most common and generally start in July to September.
Short-term student rentals in Swansea are becoming more popular every year. As a result, property managers are increasingly offering shorter tenancy lengths, whether for the summer period or for individual semesters and terms. This is more common in the purpose built student accommodation sector than in shared student rental houses in Swansea.
Explore Properties
Popular landlords in Swansea
Get started
Are you a Landlord, Agent or Purpose Built Provider?
List your property in Swansea.
About us
Why choose StuRents for accommodation in Swansea?
Verified agents
All new accounts go through a verification process to ensure we only present real, available property listings to prospective tenants.
Over 750,000 rooms
StuRents is the UK's leading student accommodation platform that connects renters to over 750,000 student rooms nationwide.
Since 2008
Through consistent investment in the technology that underpins what we do, StuRents has become the trusted platform for leading operators.
Other cities near Swansea