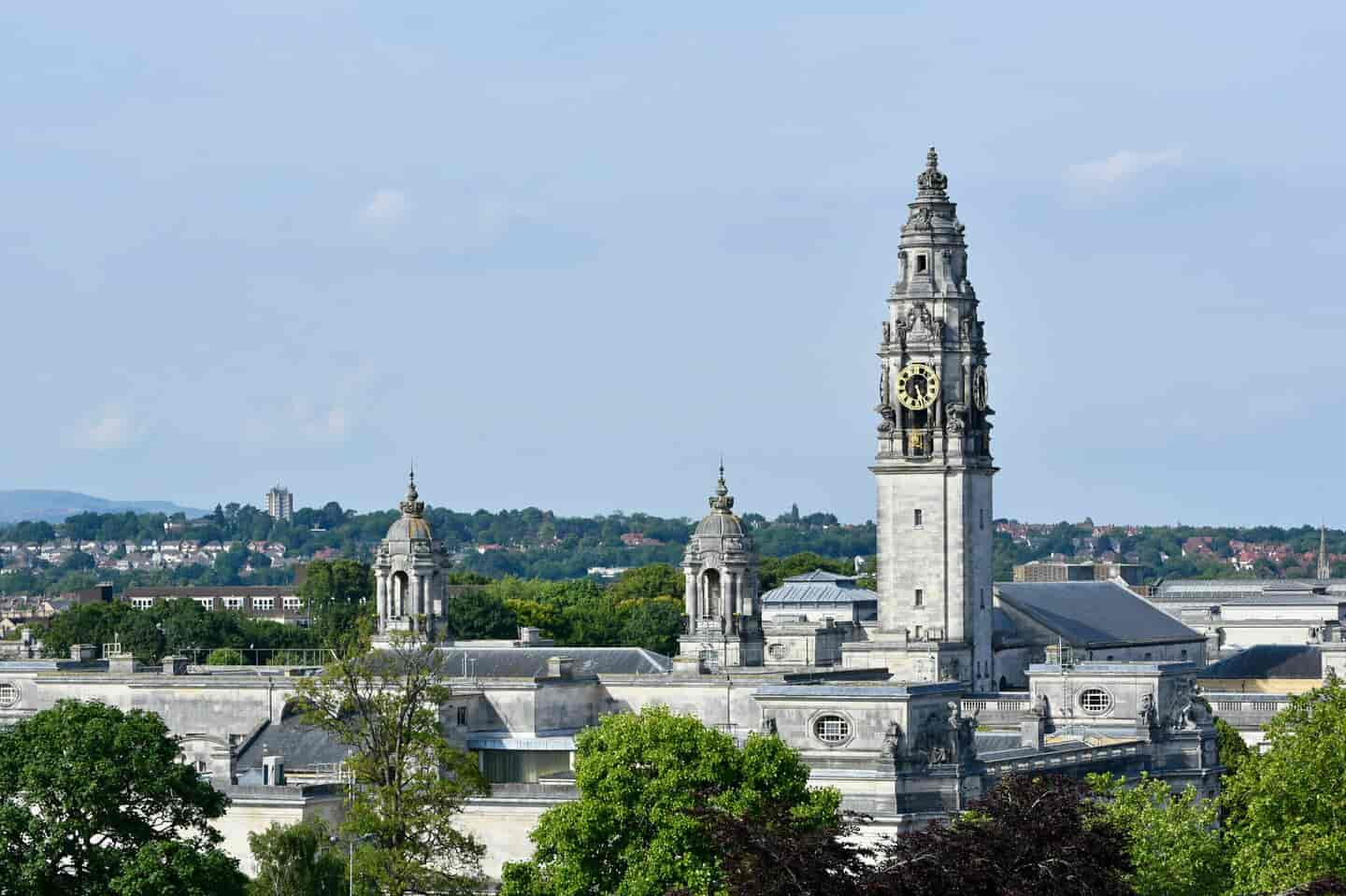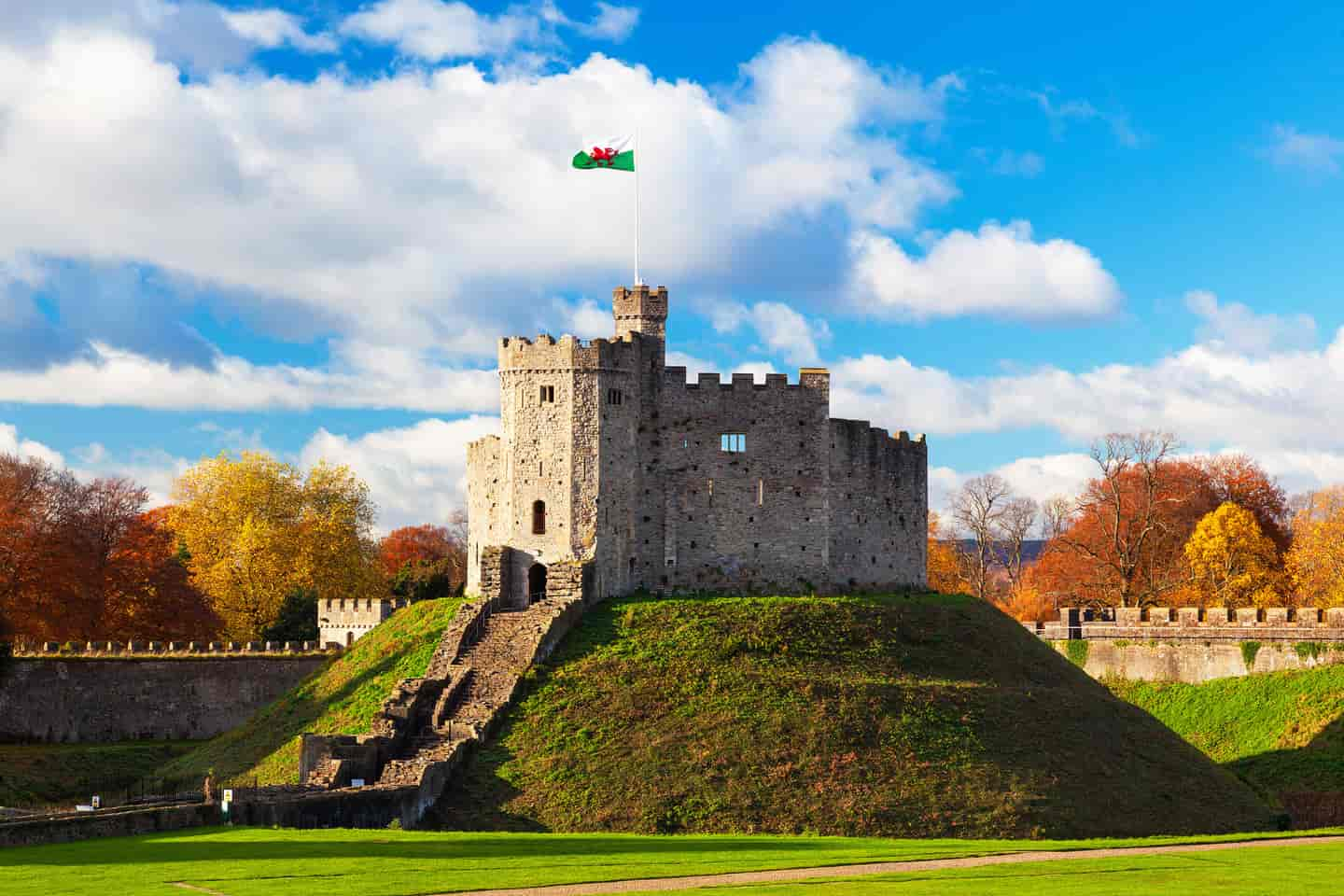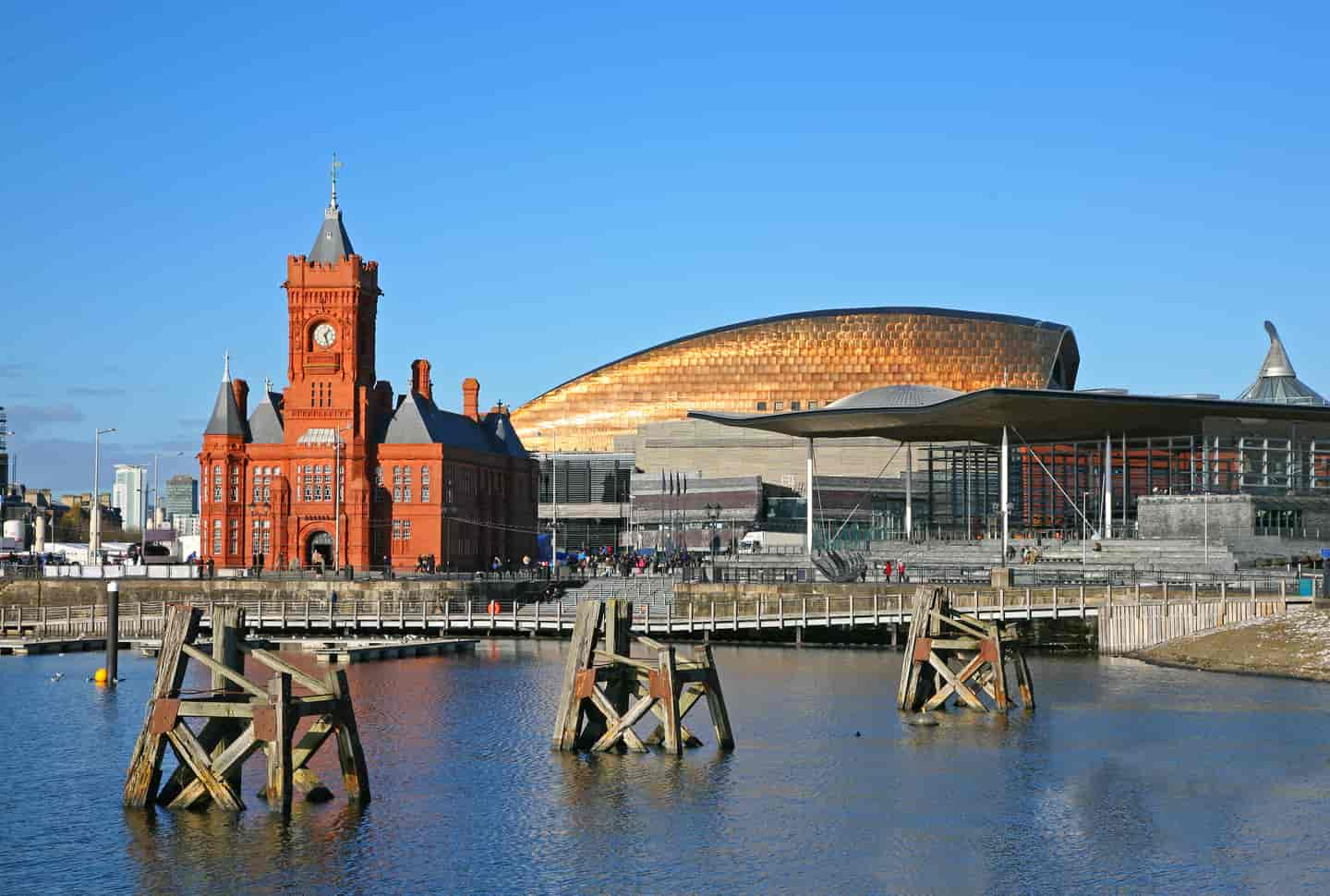 112 Available Properties
Student accommodation in Cardiff
Search our selection of student houses, flats and studios in Cardiff - located close to the city's main universities.
Accommodation types in Cardiff
Living independently, or with a group of housemates?
Explore your options and find your perfect match.
Explore Location
Student areas in Cardiff
Not sure where in Cardiff to start your property search?
Take a look at our brief guide. There is something for everyone!
One of the most popular student living locations in the city, Cathays sits around the corner from Cardiff University and is only a short walk into the city centre. A neighbourhood full of life, bordering the impressive parklands of Pontcanna & Blackweir Fields means those summer days and BBQs are always an option. Cathays offers great transport links with the nearby train station and is close to St David's huge retail park and Cardiff University Student Union. Browse through the available student houses in Cathays, Cardiff.
Cardiff city centre is the perfect spot for students at either Cardiff University or Cardiff Metropolitan, with quick and easy access to both campuses, a sprawling retail space, energetic nightlife and a host of local amenities on your doorstep. The city centre provides a premium student experience where you will always feel catered for with something for everyone and all tastes and budgets. Look through our ideal student lets in Cardiff to find the right home for you.
Heath stands in a central location between Cardiff University and Cardiff Metropolitan University, widely considered the most sought after area for student shared housing in Cardiff. It's a spirited and busy area teeming with student life in traditional pubs, stylish cafes, and quirky restaurants. Take a break at Heath Park a short walk away and jump on the miniature railway to explore the vast green space. Heath is an outstanding area with some of the best student accommodation in Cardiff.
Roath is predominantly a residential area and a hotspot for student living. Located just 15 minutes from Cardiff University campus and surrounded by greenery with the Howardian Local Nature Reserve and Roath Recreation Ground based in the neighbourhood. Roath offers plenty of bars, pubs and fresh restaurants to choose from alongside its iconic venue in the Globe, well known for live music and international DJs. Discover a wide range of student properties in Cardiff starting here.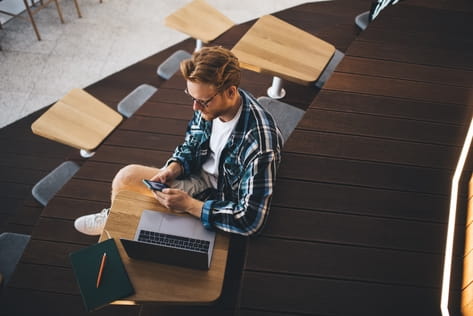 Cardiff Metropolitan University
Cardiff Metropolitan University is a modern institution established in 2011, it hosts around 10,000 students annually and was crowned the winner of the UK and Ireland University of the Year 2021 while being previously named Welsh University of the Year 2020. Deemed one of the most financially sustainable universities in Wales, it has become an ever-popular choice amongst students in Cardiff.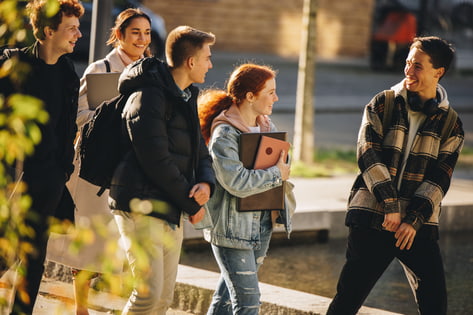 Cardiff University
Cardiff University is a renowned institution in Wales, ranking top 25 in the UK and home to over 30,000 students. Based predominantly out of its central Cathays Park campus, with a stunning Grade II listed building, it is the only Welsh university to be part of the prestigious Russell Group of research universities.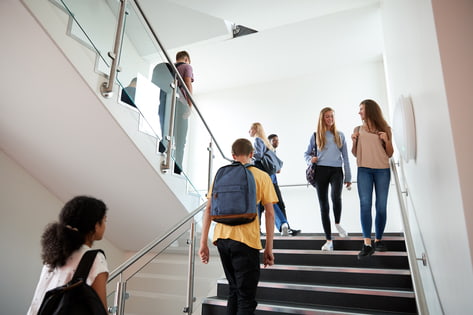 University of South Wales, Cardiff
The University of South Wales (USW) is a vocationally-focused university, with three campuses in Cardiff, Newport and Pontypridd and has been voted Cyber University of the Year for the 3rd year running. It ranks 91st in the 2023 Complete University Guide. The Cardiff Campus has a broad range of courses on offer including Games and Design to Fashion and Film.
About student living in Cardiff
Cardiff is the largest city and capital of Wales, with a thriving student community, welcoming locals, impressive architecture and high living standards. The city attracts major tourism and students from around the world with its charm, spirit and two leading institutions. You can find some of the highlights we have carefully picked out below.
Food and Drink
Eating and drinking out in Cardiff is a pleasure throughout the year, boasting some of the best fine dining venues befitting the capital, along with a dynamic bustling range of quick bites, independent eateries and lively pubs and bars. You will quickly find yourself sipping fancy cocktails, enjoying sublime dishes and letting it all go on the dancefloor. The city centre is brimming with exciting eateries and drinking holes whilst the life of the party continues over in Cardiff Bay and its character-filled streets. Take a look at our amazing selection of private student accommodation in Cardiff.
Nightlife
Nightlife in Cardiff is as vibrant and outgoing as the city itself, known as quite the party place for students at either University. You'll find all the major nightclubs and late bars within walking distance of each other gathered in the city centre. Streets like St Mary turn into a party hub on the weekend, whilst Mill Lane situated near the public library hosts an eclectic mix of easy-going bars and clubs. Our collection of student housing in Cardiff is surrounded by an abundance of nightlife and entertainment.
Culture
A creative capital rich in culture, Cardiff hosts an abundance of cultural and historic attractions. A flourishing music scene and one of the largest impressionist art collections in the world. Named the UK's first music city, the lifeblood of the town is set within its fantastic live music venues, world-leading stadiums and grass-root gigs. You can find fascinating contemporary art events and explore the Welsh capital's reputation for film & photography. Visit Cardiff Castle to entrench yourself in the city's history or take a trip to the Welsh National Opera. With such a diverse culture you can be certain to find the perfect student lets in Cardiff surrounded by beauty and learning.
Shopping
Cardiff is home to an impressive retail scene, a city which has it all. High street favourites, indoor markets and spacious shopping malls occupy the streets, whilst vintage boutiques and independent stores are tucked away waiting for would-be explorers to find. Known for its Victorian and Edwardian arcades, check out Queens Arcade in the heart of the city centre, St David's Dewi Sant one of the best retail hotspots in the UK, or ride the escalators at the huge John Lewis & Partners department store. You can find the ideal property close to all the amenities with our selection of student houses in Cardiff.
FAQs about student accommodation in Cardiff
Student rentals in Cardiff start at £75 and can cost over £320 per person per week (pppw). The average rental cost for student properties in Cardiff is around £95 pppw, excluding bills. For purpose built apartments, the average is £124 pppw. How much you spend all depends on your preferences and whether you choose to opt for a student house share in Cardiff or luxury student accommodation in Cardiff. Your chosen neighbourhood can have a huge influence on your monthly rental cost too.
Cardiff was named the most affordable student city in 2019, with low general living costs and value for money venues, it is easy to find cheap student accommodation in Cardiff.
Most students tend to choose between the city centre and popular areas such as Heath and Roath to find the best student accommodation in Cardiff.
Student living in Cardiff is up to 41% cheaper than living in London. The costs of living are dependent on the location, facilities, style of property and lifestyle that suits your needs. You can find something for all budgets with our list of student homes in Cardiff.
Cardiff is a safe city for students, voted in the top ten safest areas to live in the UK. All our properties are located in secure residential areas offering great student lets in Cardiff.
Cardiff University is ranked in the top 25 in the UK and top 200 globally as per the QS World University rankings.
The Welsh capital is a popular choice for student life, with an atmospheric and vibrant community, fantastic nightlife, large open green spaces and so much to explore around town. You can find what you are looking for with our curated list of student housing in Cardiff.
Many student properties in Cardiff are now advertised with bills included in the price. Where this is the case, your rental price could include electricity, gas, internet, TV licence and water bills and this is clearly stated on the listing. Properties without bills included are also available, giving you the flexibility to choose your own energy and water suppliers and internet service provider.
It is normal for property managers to require you to pay a security deposit at the time of booking or before you move in. Where a deposit is required and you are signing a tenancy agreement, your property manager must protect your deposit in a legally recognised tenancy deposit scheme. As long as you look after the property and have no deductions for damage or unpaid rent, your deposit will be returned to you after your tenancy agreement ends. Tenancy deposits are legally capped at five weeks' rent per person, so if your own portion of the rent is £100 per week, the maximum deposit would be £500. It is more common however for student deposits to be in the £100-250 range.
The majority of student accommodation in Cardiff is rented for fixed contract lengths. For purpose built student accommodation, 43 and 51 week fixed term contracts are the most common. For shared houses, 52 week stays are the most common and generally start in July to September.
Short-term student rentals in Cardiff are becoming more popular every year. As a result, property managers are increasingly offering shorter tenancy lengths, whether for the summer period or for individual semesters and terms. This is more common in the purpose built student accommodation sector than in shared student rental houses in Cardiff.
Explore Properties
Popular landlords in Cardiff
Latest student property news in Cardiff
Get started
Are you a Landlord, Agent or Purpose Built Provider?
List your property in Cardiff.
About us
Why choose StuRents for accommodation in Cardiff?
Verified agents
All new accounts go through a verification process to ensure we only present real, available property listings to prospective tenants.
Over 750,000 rooms
StuRents is the UK's leading student accommodation platform that connects renters to over 750,000 student rooms nationwide.
Since 2008
Through consistent investment in the technology that underpins what we do, StuRents has become the trusted platform for leading operators.
Other cities near Cardiff