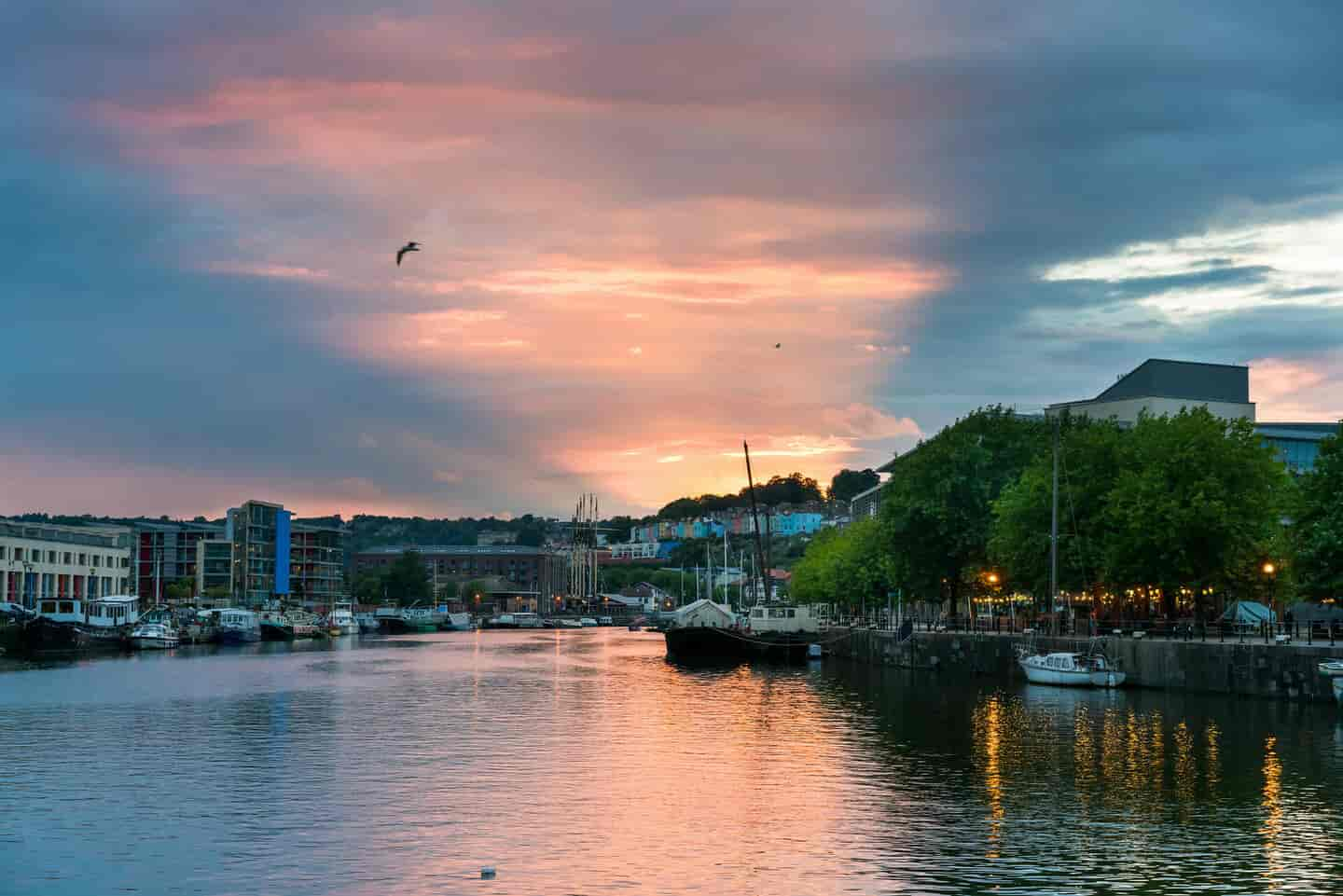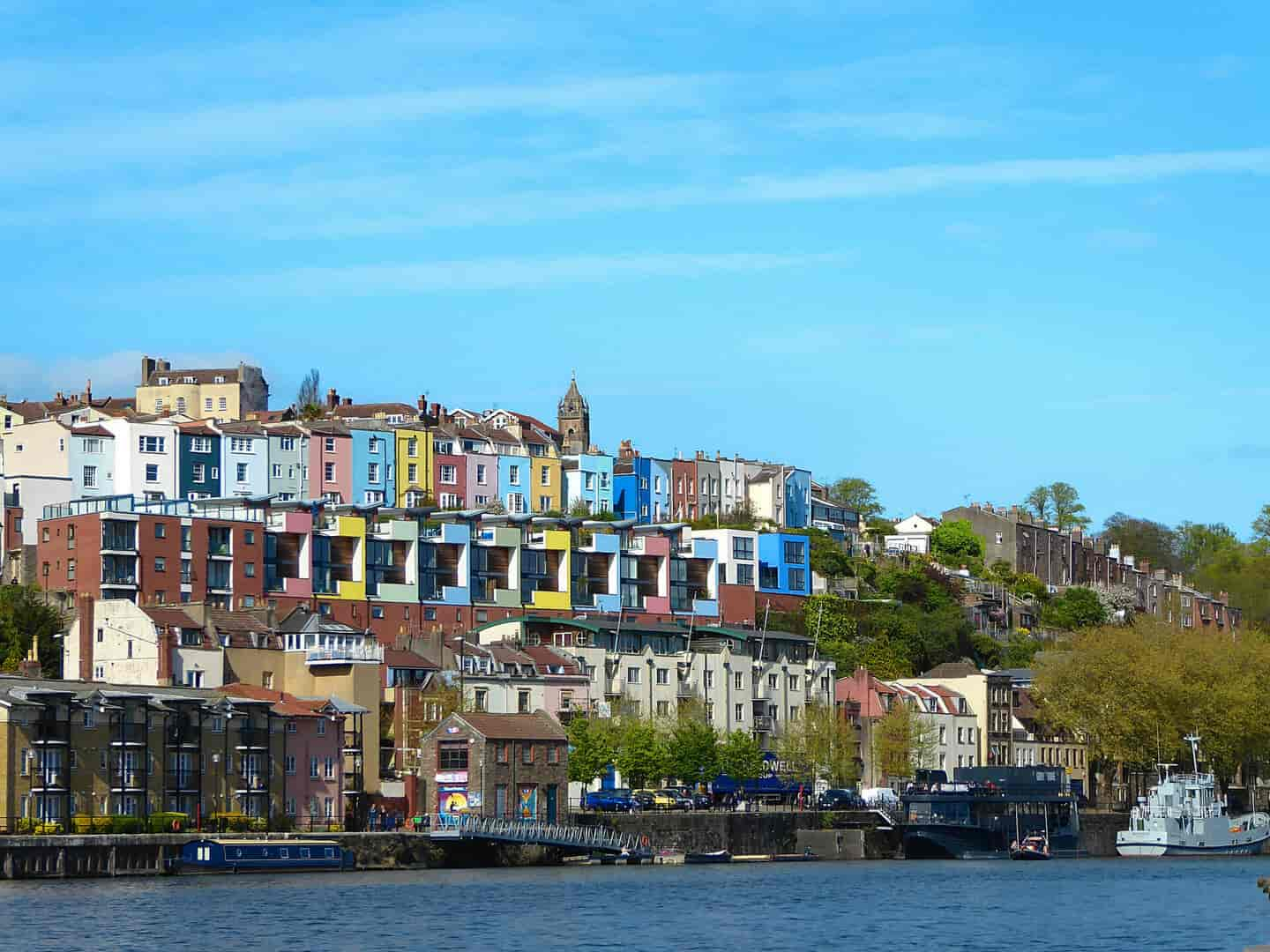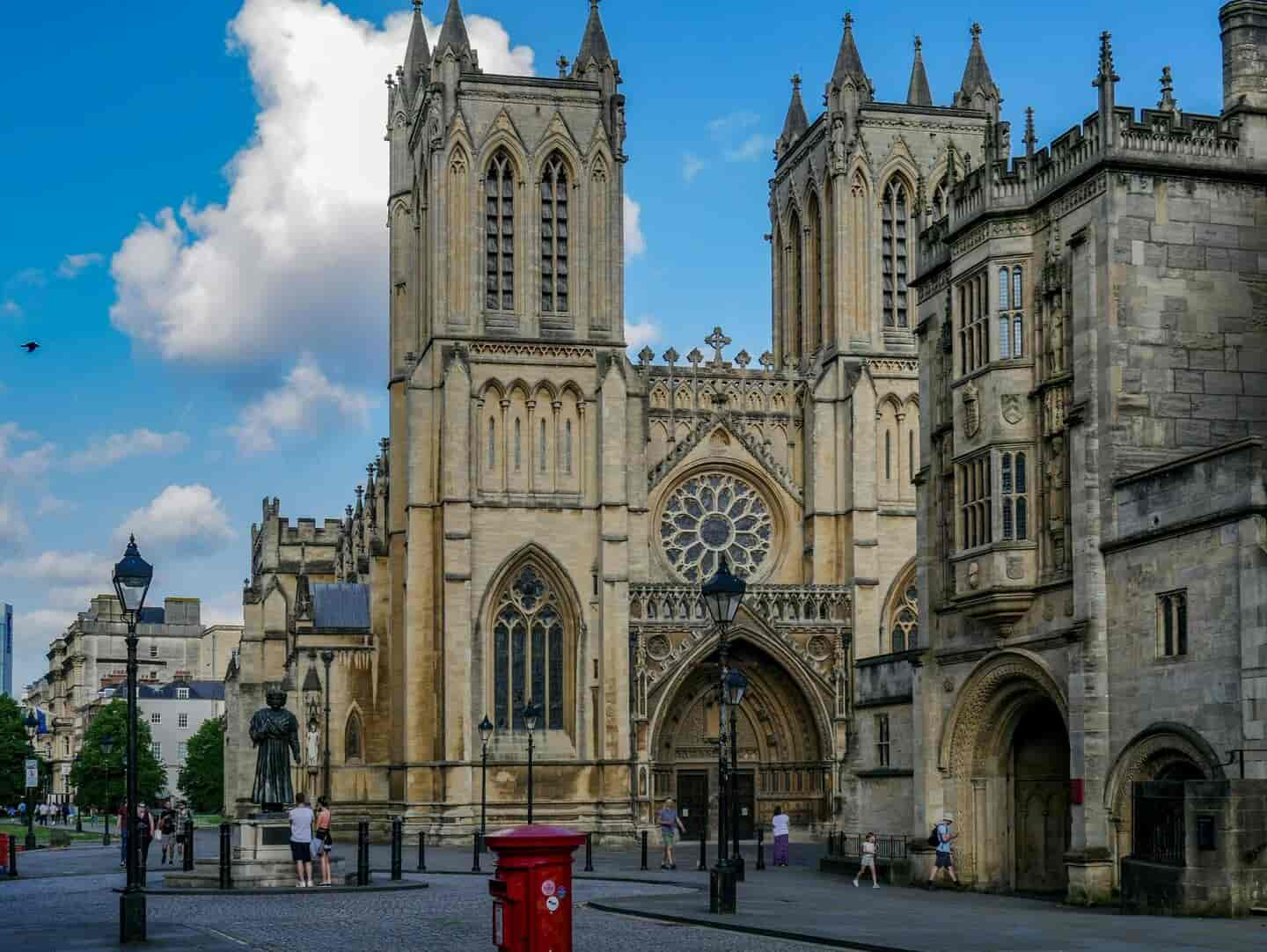 48 Available Properties
Student accommodation in Bristol
Search our selection of student houses, flats and studios in Bristol - located close to the city's main universities.
Accommodation types in Bristol
Living independently, or with a group of housemates?
Explore your options and find your perfect match.
Explore Location
Student areas in Bristol
Not sure where in Bristol to start your property search?
Take a look at our brief guide. There is something for everyone!
The city centre that never sleeps, is filled with an envious student social scene. Student housing in Bristol city centre is often sought after for being in the heart of the action. Situated a short walk from Bristol University and a bus ride away from the University of the West of England makes it a desirable location for both sets of students. Everything you may need is presented on your doorstep and you will be sure to find the perfect shared housing in Bristol here.
One of the most affluent areas in Bristol, Clifton is based just off the main city centre and is a hit with those who enjoy exploring. Here you'll find landmarks such as Clifton Suspension Bridge, The Observatory and even Bristol Zoo. Bars and restaurants flood the area - perfectly catering to the large student population. A safe and green area to live in, you can find affordable student houses in Bristol around Clifton and its neighbouring areas, especially suitable for those studying at the University of Bristol.
Filton is an area rich in independent eateries, cafes and student bars. Student properties in Bristol around Filton are located near The Mall at Cribbs Causeway, a large out of town shopping centre featuring over 130 big brand stores. Local amenities such as Monks Park and Fonthill Park are just around the corner and provide a diverse open atmosphere for students away from the busy city centre. Filton is extremely popular with students from the University of the West of England and is directly connected to Gloucester Road which takes you straight into the centre for an easy commute. Properties here range from 4 bed student houses to 7 bed student houses in Bristol and are often in short supply due to the ever-growing demand.
Comfortably located next to the Glenside Campus and the University of the West of England, Fishponds is a little further out from the centre but still boasts all the essentials with bars, restaurants and supermarkets close to your student rentals in Bristol. Benefiting from lower housing costs compared to other areas and well connected by the main road directly into the city centre - the area is filled with large terraced Victorian properties, and you can find some fantastic deals on student house shares in Bristol.
The picturesque village of Frenchay resides on the outskirts of the city and provides a quieter atmosphere for student living. Lending its name to the Frenchay Campus of University of the West of England and only a few miles from Bristol city centre, this idyllic location is host to some fantastic student houses in Bristol. Here you'll find the Student Union, a 24/7 library, sports facilities and numerous shops and cafes.
Set within walking distance of the University of Bristol and close to the city centre, Redland is a hotspot for students looking for student rents in Bristol. Dubbed the 'party central' area of the city and home to Whiteladies Road which is filled with restaurants, cafes and bars, whilst the nearby Gloucester Road offers quaint pubs and shops to meet every student's needs. St Andrews park offers a nice break from the urban life with spacious green open space. Living in Redland is a must for affordable student accommodation in Bristol.
Ideally located next to the University of the West of England, the northside suburb of Stoke Park is packed with modern properties and fantastic student housing in Bristol. With excellent travel links to the centre and neighbouring student areas, Stoke Park comes with its own range of convenience stores, supermarkets and the large retail mall Willow Brook. You can also find a selection of eating and drinking outlets nestled close by in Cribbs Causeway and Filton Abbey Wood. Stoke Park is a contender for impressive student rents in Bristol.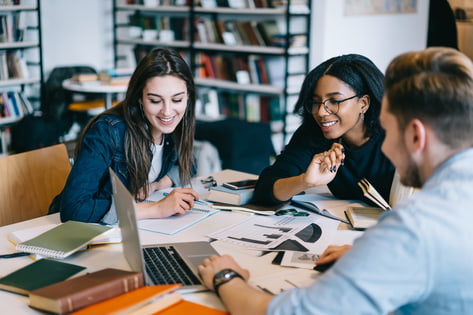 University of Bristol
The University of Bristol is one of the best universities in the country, a red brick institution ranked 62nd in the world and 10th in the UK as per the QS World University ranking. With six academic faculties, over 200 undergraduate courses and around 27,000 students, it is the biggest independent employer in Bristol and ranked 7th in graduate employability in the UK.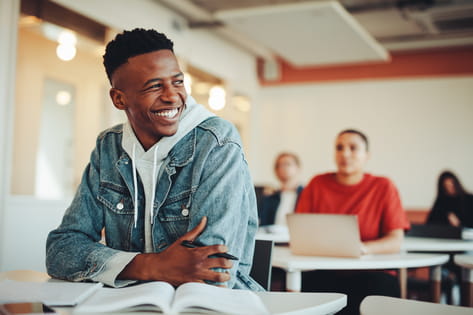 UWE Bristol
The University of the West of England is a diverse university in one of the UK's most desirable cities. Made up of several campuses across Bristol, with the largest Frenchay Campus where most courses are based, and the City Campus which caters for the creative and cultural industry courses. The university is ranked 36th in the UK as per the Guardian League table and comes in 9th in the UK for postgraduate student satisfaction.
About student living in Bristol
Bristol is a vibrant city enveloped in the hills of South West England. A city with an unmistakable identity and filled with passionate locals and students. A creative spirit, fascinating heritage and historic landmarks run deep in a city as lively as it is laid back. Be sure to check out some of the highlights below:
Food and Drink
Bristol stands tall as a true foodie city, with an exuberant range of independent bars, cafes and restaurants. An award-winning fine dining scene and creative street food establishments will leave you coming back time and time again, whilst a myriad of bars, pubs and clubs give you a real taste of student life in the city. Head out to St Mark's Road for Middle Eastern and Asian cuisine, St Paul's for Caribbean delights, or Clifton for classic British and seafood. Day or night you can find a rich student experience on King Street where the party never stops. The city enables such diversity and it's all on the doorstep of some of the best student houses in Bristol.
Nightlife
You can find dedicated student nights across the city, with a famed nightlife filled with world-class clubs, live music venues, gigs and street parties, Bristol is a student's dream. If you're looking for one of the largest clubs in the city, check out the O2 Academy on Fridays, or go wild at Gravity with its signature BED night on Monday - home to a giant ball pit, cheap drinks and free fried chicken. Get a taste of the good life along Park Street's bars and cocktail lounges or venture to Harbourside for a touch of class. Make sure you have somewhere to lay your head after a long night with our great options of student lets in Bristol.
Culture
The culture of Bristol is embedded in its history and modern economy. The most populous city in the South West was once upon a time a starting point for early voyages of exploration. Roman architecture covers the streets with 19th-century warehouses now turned into restaurants, shops and galleries such as the Arnolfini complete the area. A green city and rich with maritime history - the former city-centre port is now a cultural hub for creative media, arts and entertainment. A must for any student looking for a bright, exciting city to set up roots whilst studying and finding the ideal student housing in Bristol.
Shopping
A city with such culture and spirit is sure to provide some of the best shopping experiences around. From posh boutiques to high street staples, visit the Bristol Shopping Quarter for all your favourites, or find something special at Clifton village. The year-round St Nicholas Market is open for a variety of goodies and you can look no further than the student mecca of Park Street and The Triangle which is Bristol's 24/7 retail centre with an eclectic mix of shopping and nightlife. We've made sure to select only the most suitable student accommodation in Bristol which offers easy access to these areas.
FAQs about student accommodation in Bristol
Student accommodation in Bristol starts at £110 and can cost over £370 per person per week (pppw). The average rental cost for student properties in Bristol is around £136 pppw, excluding bills. For purpose built apartments, the average is £207 pppw. How much you spend all depends on your preferences and whether you choose to opt for a student house share in Bristol or luxury student accommodation in Bristol. Your chosen neighbourhood can have a huge influence on your monthly rental cost too.
Students in Bristol tend to live close to either of their respective university campuses. Generally congregating around the city centre and popular areas such as Clifton, Filton and Redland, where you'll find a range of options for student accommodation in Bristol.
A modern yet historic city, Bristol is one of the top-rated places to live for students. With a bustling city centre, a thriving nightlife and a progressive attitude with impressive University facilities and student amenities on offer, the city is a terrific choice for student flats in Bristol.
The city offers a range of affordable student homes in Bristol. Whatever your budget, you can find a suitable area close to both Universities to meet your needs. Bristol is said to be around 29% cheaper to live in than London.
We recommend looking for student housing in Bristol as soon as you have accepted a place at either University of your choice. With popular areas seeing high demand, the earlier you can secure your enrolment the better the chances to find the right property for you.
The University of Bristol is very well regarded and a red brick Russell Group research university. It's also a top 20 establishment in the UK and a widely popular choice for students to embark on their academic life.
Bristol University is ranked 10th in the UK as per the QS World University rankings, and joint 7th for graduate employability in the UK.
Many student properties in Bristol are now advertised with bills included in the price. Where this is the case, your rental price could include electricity, gas, internet, TV licence and water bills and this is clearly stated on the listing. Properties without bills included are also available, giving you the flexibility to choose your own energy and water suppliers and internet service provider.
It is normal for property managers to require you to pay a security deposit at the time of booking or before you move in. Where a deposit is required and you are signing a tenancy agreement, your property manager must protect your deposit in a legally recognised tenancy deposit scheme. As long as you look after the property and have no deductions for damage or unpaid rent, your deposit will be returned to you after your tenancy agreement ends. Tenancy deposits are legally capped at five weeks' rent per person, so if your own portion of the rent is £100 per week, the maximum deposit would be £500. It is more common however for student deposits to be in the £100-250 range.
The majority of student accommodation in Bristol is rented for fixed contract lengths. For purpose built student accommodation, 43 and 51 week fixed term contracts are the most common. For shared houses, 52 week stays are the most common and generally start in July to September.
Short-term student rentals in Bristol are becoming more popular every year. As a result, property managers are increasingly offering shorter tenancy lengths, whether for the summer period or for individual semesters and terms. This is more common in the purpose built student accommodation sector than in shared student rental houses in Bristol.
Explore Properties
Popular landlords in Bristol
Get started
Are you a Landlord, Agent or Purpose Built Provider?
List your property in Bristol.
About us
Why choose StuRents for accommodation in Bristol?
Verified agents
All new accounts go through a verification process to ensure we only present real, available property listings to prospective tenants.
Over 700,000 rooms
StuRents is the UK's leading student accommodation platform that connects renters to over 700,000 student rooms nationwide.
Since 2008
Through consistent investment in the technology that underpins what we do, StuRents has become the trusted platform for leading operators.
Other cities near Bristol