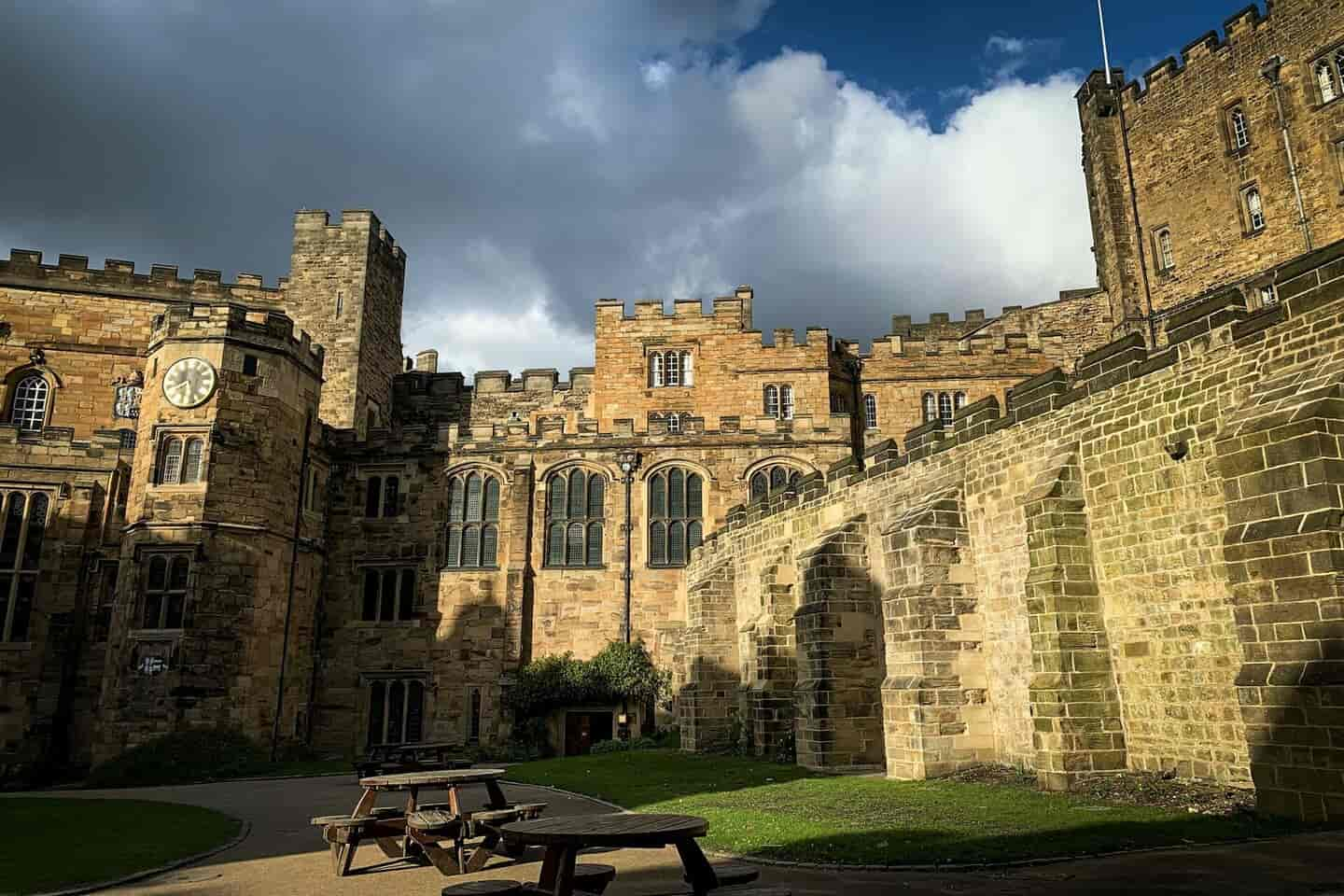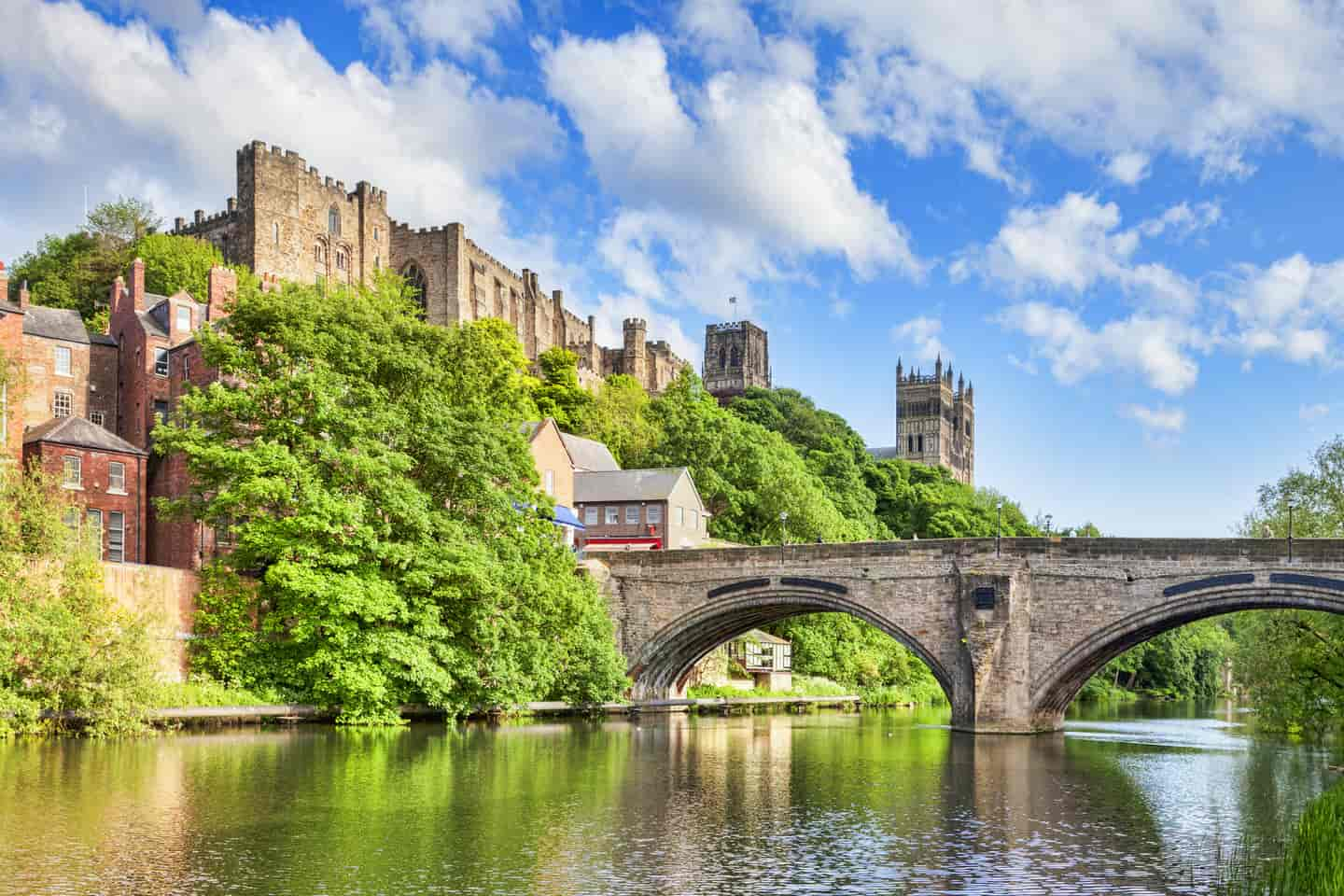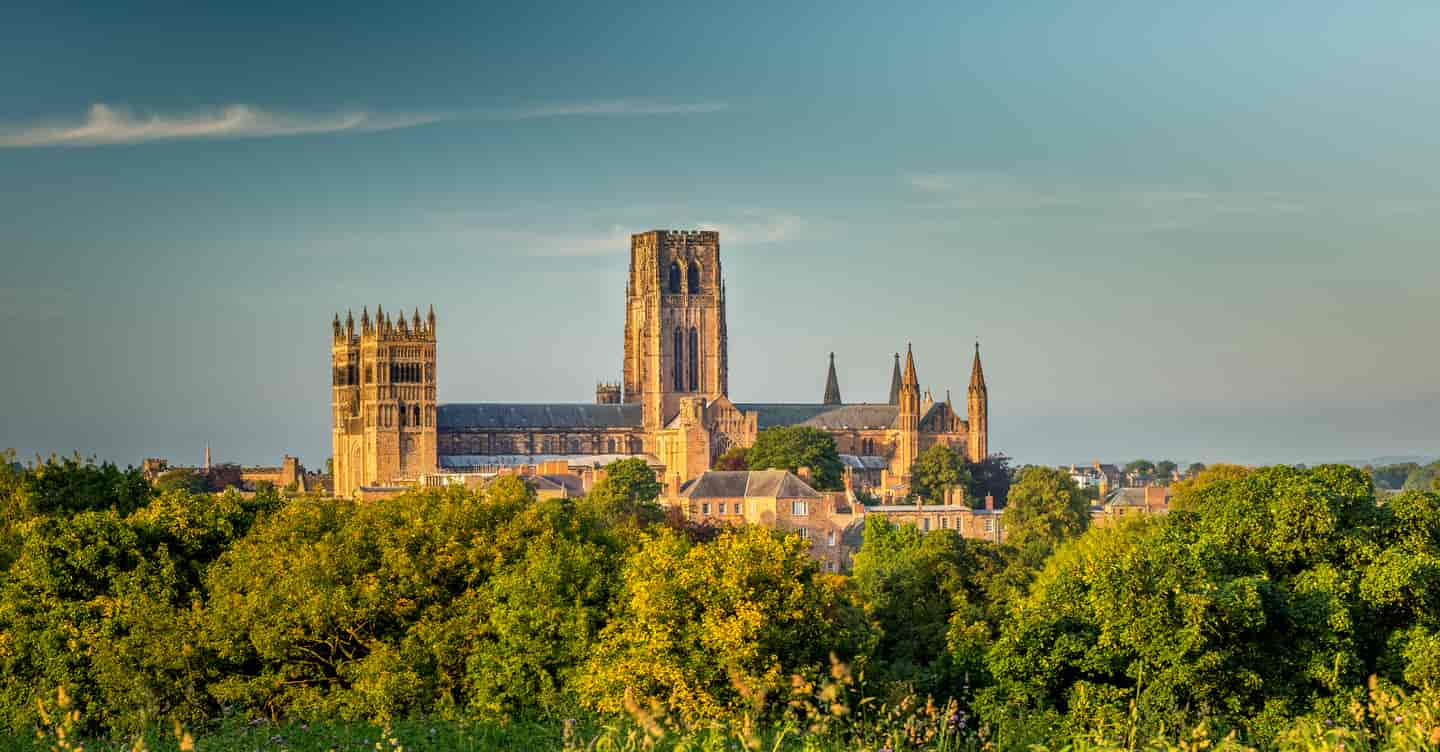 70 Available Properties
Student accommodation in Durham
Search our selection of student houses, flats and studios in Durham - located close to Durham University.
Accommodation types in Durham
Living independently, or with a group of housemates?
Explore your options and find your perfect match.
Explore Location
Student areas in Durham
Not sure where in Durham to start your property search?
Take a look at our brief guide. There is something for everyone!
As the sun goes down, Bailey's iconic buildings become the backdrop for a great night out. You won't be at a loss for things to do living here, since the university buildings, shopping, bars, and friends are all nearby. Living in Bailey will give you a chance to experience Durham from atop its gnarly peninsula and above the River Wear. Browse our selection of student lets in Durham's Bailey now.
If you want to plan on falling out of bed and into lectures based at Elvet Riverside, you better act fast. Claypath offers it all, making it one of Durham's most popular areas. You're likely to get a lot more for your money when you rent student accommodation in Durham here - considering that the area is full of sizeable student houses at competitive prices. Better yet, the restaurant, bar, and takeaway scene in Claypath is unrivalled.
The most convenient location for just about everything in Durham, the city centre is a hot spot for students (but it can be on the pricier side compared with other areas!). The good news is that Durham centre is pretty small, so you'll never need to spend much money on public transport. For the times when you want a quick visit home to see your friends and family - Durham's bus and train stations are both located nearby for the ultimate convenience. In terms of the types of student housing in Durham city centre - think luxury studio apartments, new-build houseshares and ensuite flats.
Elvet is located on the other side of the River Wear from Durham Cathedral. Known by locals as Durham's 'Golden Triangle' - Elvet is certainly on the expensive side, but it's a location that delivers plenty of bang for your buck. Properties in Elvet are just a stone's throw away from the Elvet Riverside Lecture Halls, the Bill Bryson Library, the student union and the university's Science Site. You'll also be a less than 10-minute walk from central Durham. With a range of student rentals in Durham, Elvet's Whinney Hill also has some great accommodation options to choose from.
Located to the east of central Durham, Gilesgate is a good choice for finding more affordable student flats in Durham. Although further away from the centre than some other neighbourhoods, Gilesgate is still less than ten minutes away on the bus or twenty minutes on foot. After all, Durham is only a small city! Gilesgate is also close to the University of Durham's College of St Hild and St Bede and the education department, as well as large supermarkets such as Tesco Extra.
Growing in popularity as a place for student properties in Durham, Neville's Cross is just 2km from the centre of Durham and the local train station. It's next to the popular Viaduct area and is well located if walking to the hill colleges, science site and Bill Bryson University Library.
The Viaduct is a popular area for students and a great place to find student accommodation in Durham with bills included. Viaduct is a ten-minute walk from the centre of Durham and slightly cheaper than living in the city centre. It's a great spot for finding spacious, large house shares with decent-sized rooms and a range of great facilities. Known for being a lively area that's home to tonnes of students - you'll definitely feel at home living in Viaduct.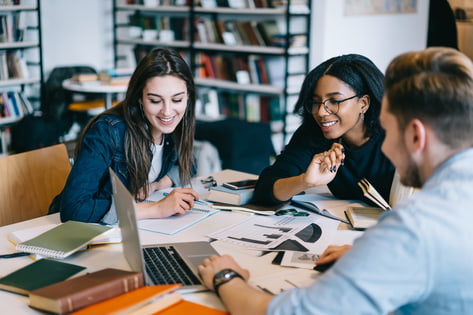 Durham University
Durham University is a collegiate university - meaning that students gain membership to one of the university's 13 colleges (a little like the Hogwarts house system!). It ranked in 6th place in the Times and Sunday Times Good University Guide 2022 and 5th place in the Guardian University Guide in 2022. Students can choose from a wide range of over 200 undergraduate courses and over 100 postgraduate courses, with 26 departments based at the university. Durham University has also invested £40 million into a new Teaching and Learning Centre and £31 million in sports and wellbeing facilities - all to improve the student experience.
About student living in Durham
Students living in Durham get to enjoy the beautiful scenery of this quaint city in northeast England. With plenty of things to see and do during your time here, here are some of the highlights:
Food and Drink
Durham boasts a fantastic selection of places to eat and drink - from quaint tearooms to vegan-friendly dining. In the Riverwalk shopping centre, you'll find international street food at The Food Pit, which also hosts live music and serves some of the finest craft beer. Each college has its own college bar, famous for their own signature drink. Wherever your student accommodation in Durham is located - you'll never be too far from a selection of cafes, restaurants, takeaways and bars.
Nightlife
Durham has some quirky nightlife spots for students to enjoy - from partying in a former three-story prison or the infamous Klute to chilled out, riverside garden pubs. Durham is perfect for bar hopping, with many bars located close together. For drinks with a difference, head down to Corpse Reviver Bar and Lounge, located in Durham's Distillery and the location of a former coffin shop. For craft cocktails, Kingfisher is one of the newer additions to Durham's nightlife scene and already has several awards under its belt.
Culture
Durham's grand cathedral is at the centre of the city's culture, thanks to its incredible architecture and rich history. The Lumiere Festival is another must-visit cultural attraction and event for those living in Durham. It takes place every winter and attracts hundreds of thousands of people from all over the UK. Located on Elvet Hill Road, the Oriental Museum is another great attraction for those who want to explore a slice of history. It's home to a unique collection of over 23,500 far east and Asian artefacts. Last (but not least) - Durham Castle is well worth a visit - even just to marvel at the incredible stained glass windows and fine art.
Shopping
The Riverwalk shopping complex is an open-air shopping plaza and one of Durham's newest additions to the city's retail scene. Prince Bishop's Place is another great shopping centre based in the heart of the city. Elsewhere, Fowler's Yard offers a chance to shop unique items and maybe even learn a new skill. Here you'll find charming artisan workshops set in small, red-brick buildings - home to several professional artists, craftspeople and creative businesses. Durham also hosts several markets where you can truly support the city's entrepreneurs and sample some local produce. Every Saturday, you'll find an outdoor market with up to 30 independent traders, and on the third Thursday of each month - Durham Food Producers' and Crafters' Market brings together local independent producers and makers.
FAQs about student accommodation in Durham
Student accommodation in Durham starts at £90 and can cost over £300 per person per week (pppw). The average rental cost for student houses in Durham is around £122 pppw, excluding bills. For purpose built apartments, the average is £155 pppw. How much you spend all depends on your preferences and whether you choose to opt for a student house share in Durham or luxury student accommodation in Durham. Your chosen neighbourhood can have a huge influence on your monthly rental cost too.
Most students choose student lets in Durham located in Durham city centre, Viaduct, Neville's Cross, Claypath, Bailey, Elvet, or Gilesgate. Each area offers a range of student apartments and student housing in Durham.
Yes, Durham University does have some of its own accommodation on campus. Many students however, prefer to book private student accommodation in Durham instead.
Durham is definitely more on the expensive side for student housing, but there are still many great, affordable options - particularly for house shares on the outskirts of the city centre. Besides accommodation, Durham was ranked 7th place in a Natwest study on the UK's most affordable student cities.
Second and third-year students mostly choose to live in private student properties in Durham during term time. These are mostly located in Durham city centre, Viaduct, Nevilles Cross, Claypath, Bailey, Elvet, or Gilesgate.
Durham University is ranked in the top 100 universities in the world - coming in at 82nd place in the QS World University Rankings (2022). It also has 12 subjects in the World Top 50, according to the QS World University Rankings by Subject 2022. In terms of student satisfaction, the university has an overall satisfaction rating of 81% - placing it in the UK's top 20 and top 4 Russell Group Universities in the UK.
With the beautiful River Wear flowing through the city, a collection of world heritage sites and picturesque buildings and streets at every turn - Durham is a great place for students to live. It's often referred to as one of the prettiest cities in the UK, thanks to its grand cathedral and castle. In terms of student rentals in Durham, the properties on offer are as pleasant and unique as the city itself - from quirky high-street house shares to private apartments bursting with character.
Many student properties in Durham are now advertised with bills included in the price. Where this is the case, your rental price could include electricity, gas, internet, TV licence and water bills and this is clearly stated on the listing. Properties without bills included are also available, giving you the flexibility to choose your own energy and water suppliers and internet service provider.
It is normal for property managers to require you to pay a security deposit at the time of booking or before you move in. Where a deposit is required and you are signing a tenancy agreement, your property manager must protect your deposit in a legally recognised tenancy deposit scheme. As long as you look after the property and have no deductions for damage or unpaid rent, your deposit will be returned to you after your tenancy agreement ends. Tenancy deposits are legally capped at five weeks' rent per person, so if your own portion of the rent is £100 per week, the maximum deposit would be £500. It is more common however for student deposits to be in the £100-250 range.
The majority of student accommodation in Durham is rented for fixed contract lengths. For purpose built student accommodation, 43 and 51 week fixed term contracts are the most common. For shared houses, 52 week stays are the most common and generally start in July to September.
Short-term student rentals in Durham are becoming more popular every year. As a result, property managers are increasingly offering shorter tenancy lengths, whether for the summer period or for individual semesters and terms. This is more common in the purpose built student accommodation sector than in shared student rental houses in Durham.
Explore Properties
Popular landlords in Durham
Get started
Are you a Landlord, Agent or Purpose Built Provider?
List your property in Durham.
About us
Why choose StuRents for accommodation in Durham?
Verified agents
All new accounts go through a verification process to ensure we only present real, available property listings to prospective tenants.
Over 750,000 rooms
StuRents is the UK's leading student accommodation platform that connects renters to over 750,000 student rooms nationwide.
Since 2008
Through consistent investment in the technology that underpins what we do, StuRents has become the trusted platform for leading operators.