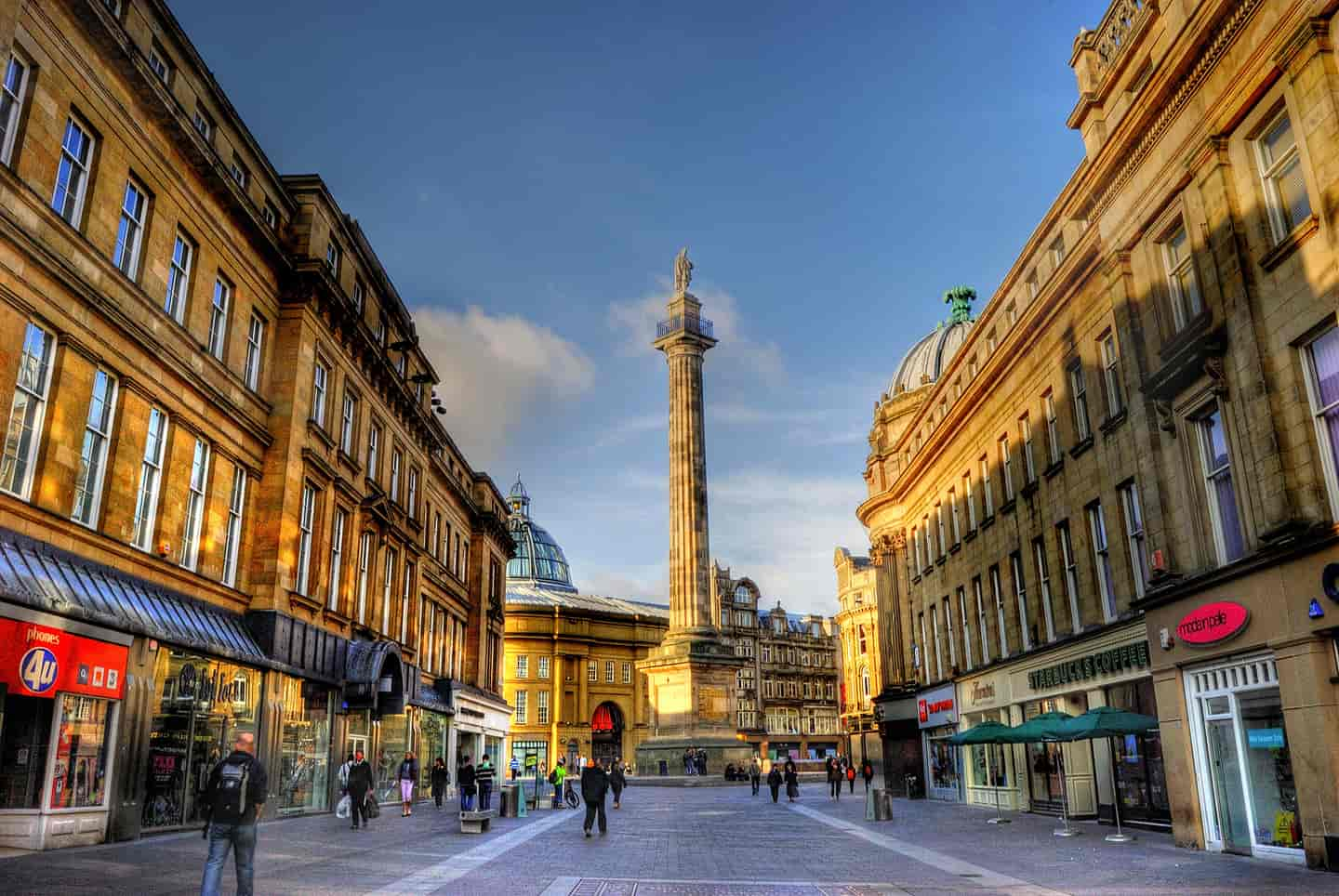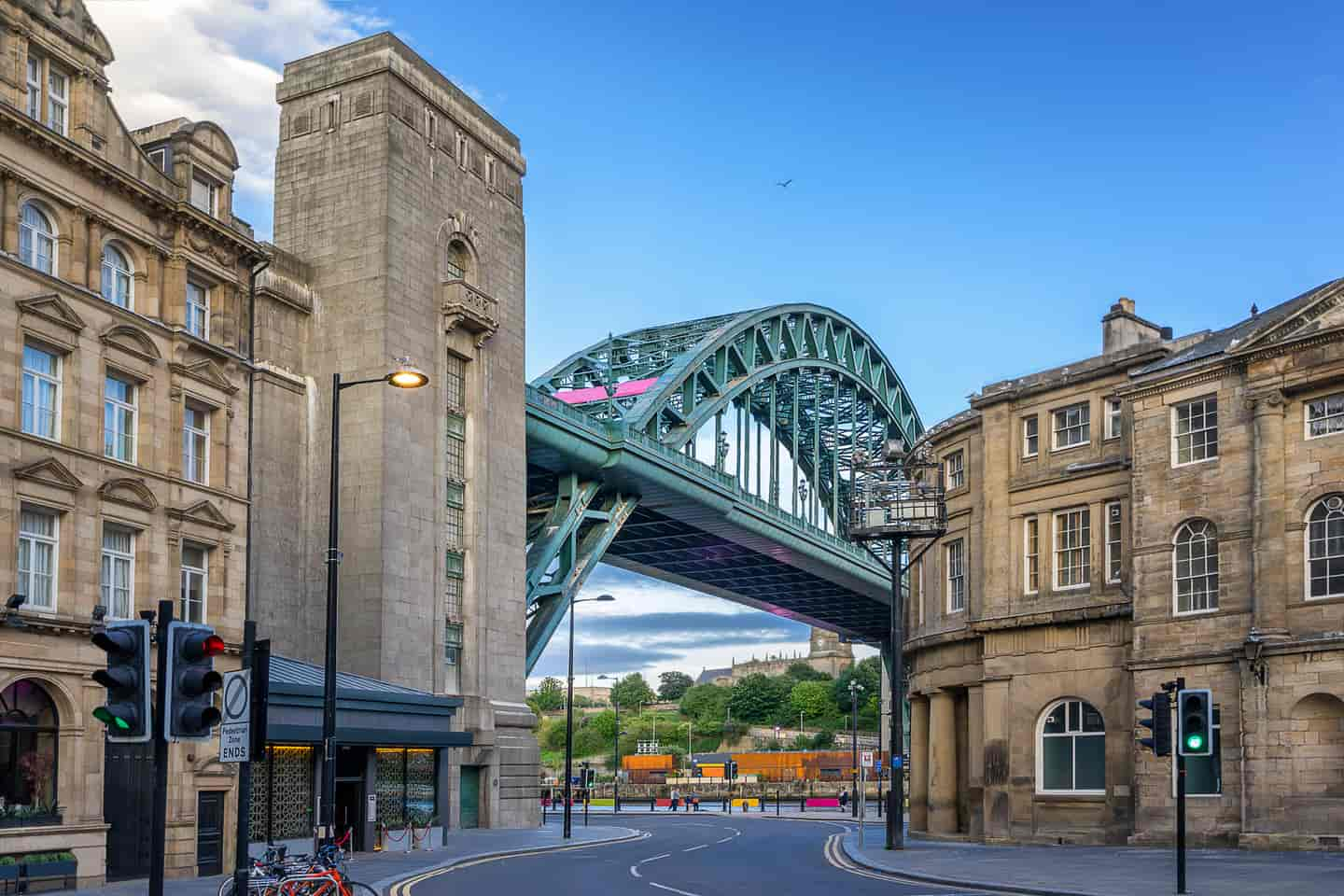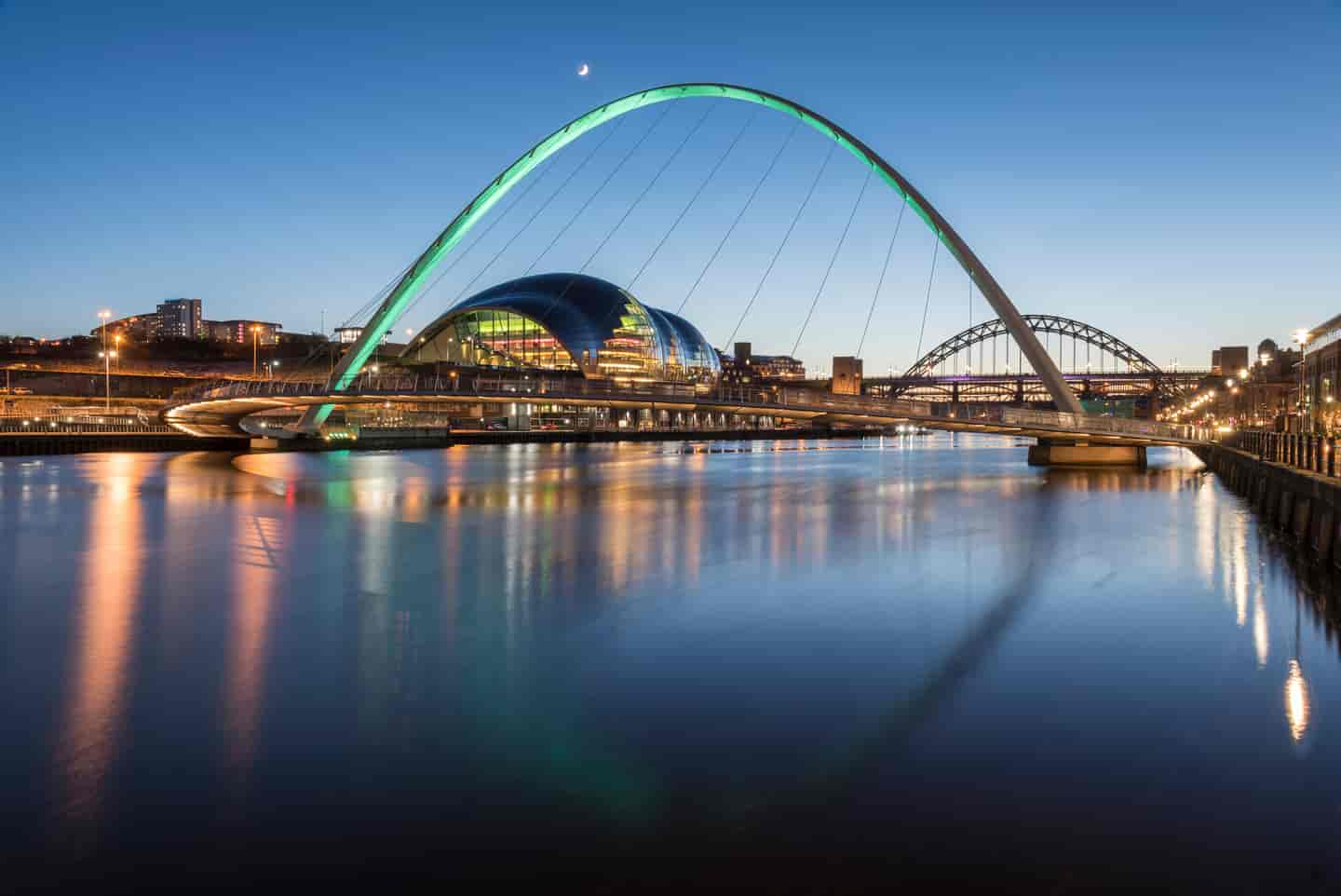 413 Available Properties
Student accommodation in Newcastle
Search our selection of student houses, flats and studios in Newcastle - located close to the city's main universities.
Accommodation types in Newcastle
Living independently, or with a group of housemates?
Explore your options and find your perfect match.
Explore Location
Student areas in Newcastle
Not sure where in Newcastle to start your property search?
Take a look at our brief guide. There is something for everyone!
If you are looking to surround yourself with culture and art, Gateshead has become the thriving local hub for student life. Home to iconic landmarks like the Angel of the North and Centre of Contemporary Art, sitting on the bank of River Tyne and a convenient short bus journey from either of the two universities. Bustling with nightlife, restaurants, bars and cafes, along the picturesque Quayside, you will even find the Metro centre retail mall filled with designer outlets. Gateshead offers some of the best student accommodation in Newcastle.
An ideal location for anyone studying at the University of Northumbria or Newcastle University, Heaton is located 15 minutes from the city centre and widely known for being 'hip and trendy'. Heaton has all the food, drink and entertainment a student could ask for, with both Chillingham and Heaton Road running through the area with a bevvy of amenities. Filled with Victorian architecture, you will find large and spacious properties - often including a garden - making Heaton a desirable locale with great options for shared housing in Newcastle.
Jesmond is a popular hotspot amongst students in Newcastle. Situated to the north of the city and no more than 30 minutes walk away from either of the two universities or the city centre, Jesmond is one of the more affluent areas in Newcastle, populated with atmospheric cafes, stylish bars and inviting restaurants. Jesmond is close to the famous student area of Brentwood Avenue, which has become a social hub for those studying and living in the area, along with easy access to other popular student districts Heaton and Gosforth. Jesmond is one of the most sought after areas for private student accommodation in Newcastle.
Newcastle has a vibrant and modern city centre with everything a student may need on offer. Both university campuses are based here, forming an ideal location for students and young professionals alike. Widely considered one of the best student nights out in the country, Newcastle city centre is also filled with designer high streets, vintage arcades and food outlets from around the world. It's a hugely desirable location for student houses in Newcastle.
Sandyford provides a nice balance of being close to the city centre whilst maintaining affordable student housing in Newcastle. There's an abundance of student life nearby and close to the Quayside and Osborne Road, with bars, clubs, and restaurants on every corner, which makes Sandyford a well-established area and very popular with students at the University of Newcastle.
Universities in Newcastle
Newcastle University
The University of Newcastle Upon Tyne is a red brick university with over 28,000 students and offers around 175 undergraduate programmes. The main campus resides in central Newcastle near Haymarket, a convenient location for many of the student homes in Newcastle. The university has one of the largest EU research portfolios in the UK, has further expanded internationally as an overseas partner to the Singapore Institute of Technology, and opened a Medical School campus in Malaysia.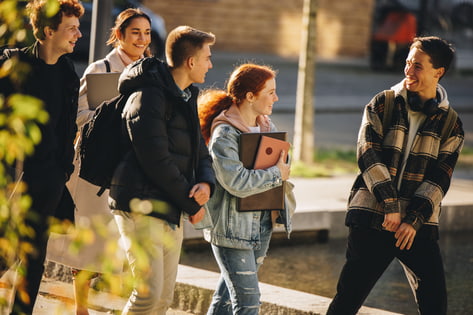 Northumbria University
The University of Northumbria is a relatively new institution gaining university status in 1992. Primarily located around the centre of Newcastle with its City Campus, it also has branches in London and Amsterdam. Northumbria University is ranked number one in the Times Higher Education Young Universities rankings. Many students studying at The University of Northumbria choose to live a short distance away from the centre, or opt for student flats in Newcastle city centre.
About student living in Newcastle
The North East's style capital is famous for its industrial heritage, hugely popular nightlife, and real ale - it's also where the nation's beloved Greggs bakery was founded. A centre for business and arts, Newcastle is the largest city in the North East and home to some iconic landmarks. A proud university city with something to offer everyone - we've selected some highlights below:
Food and Drink
When it comes to food and drink, Newcastle offers a diverse range of options. From quick-bites to Michelin-star restaurants, award-winning breweries and fancy cocktail bars - to tucked away boutique cafes and food markets. Be sure to visit Quayside for your dose of toon nightlife, or get lost around Gateshead. If you're in the mood for Asian flavours, Newcastle's own Chinatown is not one to miss, whilst the streets of Heaton and Osborne Road offer a range of quality food and drink options. Wherever you choose, you'll be spoiled for choice.
Nightlife
Newcastle's nightlife is where the city comes to life. Among the most talked-about and well-regarded student and nightlife scenes in the UK, students flock here from around the country and abroad to get a taste of the vibrant social scene and leave with some unforgettable experiences. Look to the alfresco bars and open-air terraces of Jesmond, with trendy bars and clubs welcoming all walks of life. Find the perfect spot for a casual drink in the city centre or get a little wild at the Think Tank club on Fridays. There are student nights every day of the week and with some of them offering £1 drinks, it's not hard to understand why Newcastle has such a class reputation and intends to keep it.
Culture
The city of Newcastle is a leading cultural destination. A shipbuilding and manufacturing hub during the Industrial Revolution, now a bright spot in the northeast showcasing a vibrant cultural centre, surrounded by remarkable landmarks such as Angel of the North, Gateshead Millennium Bridge, Tyne Bridge and Theatre Royal. The city plays host to world-class festivals, events and of course the Great North Run.
Shopping
Retail therapy is easy to find here. Just around the corner from both university campuses sits Eldon Square, with over 100 stores and high street brands. The Metro Centre in nearby Gateshead offers a large mall and is a true shopaholic's dream. Take a break from the modern stores and visit the Grainger Market, running for over 200 years and oozing with atmosphere and quality local produce.
FAQs about student accommodation in Newcastle
Student accommodation in Newcastle starts at £70 and can cost over £350 per person per week (pppw). The average rental cost for student houses in Newcastle is around £83 pppw, excluding bills. For purpose built apartments, the average is £108 pppw. How much you spend all depends on your preferences and whether you choose to opt for a student house share in Newcastle or luxury student accommodation in Newcastle. Your chosen neighbourhood can have a huge influence on your monthly rental cost too.
There are many great areas for private student accommodation in Newcastle, but some of the most popular areas for students include Newcastle city centre, Jesmond, Sandyford, Gateshead and Heaton.
There is plenty of cheap student accommodation in Newcastle, but the best way to save on rental costs is to choose a house share. Newcastle is said to be one of the most affordable cities in the UK and there are some great student discounts to make the most of when it comes to food, drinks, travel and activities.
Repeatedly voted one of the best places to live as a student, Newcastle attracts students from all over the UK and the world. As well as having a great atmosphere, fun nightlife scene and rich culture, the city also has a huge selection of student accommodation in Newcastle.
Newcastle University proudly features in many top 200 world rankings, it was also awarded 5 Plus QS Stars for Overall Excellence in 2022. Newcastle University is also a founding member of the Russell Group of universities.
Newcastle University is ranked 42nd in the Times/Sunday Times Good University Guide 2022, 37th in the Complete University Guide 2022 and came in at number 21 in the People and Planet University League 2021 and was awarded first-class status.
Newcastle University does have accommodation on campus, but many students prefer to go for private student rentals in Newcastle. StuRents has a range of studios, apartments, flats and house shares available to rent for Newcastle University and University of Northumbria students.
Many student properties in Newcastle are now advertised with bills included in the price. Where this is the case, your rental price could include electricity, gas, internet, TV licence and water bills and this is clearly stated on the listing. Properties without bills included are also available, giving you the flexibility to choose your own energy and water suppliers and internet service provider.
It is normal for property managers to require you to pay a security deposit at the time of booking or before you move in. Where a deposit is required and you are signing a tenancy agreement, your property manager must protect your deposit in a legally recognised tenancy deposit scheme. As long as you look after the property and have no deductions for damage or unpaid rent, your deposit will be returned to you after your tenancy agreement ends. Tenancy deposits are legally capped at five weeks' rent per person, so if your own portion of the rent is £100 per week, the maximum deposit would be £500. It is more common however for student deposits to be in the £100-250 range.
The majority of student accommodation in Newcastle is rented for fixed contract lengths. For purpose built student accommodation, 43 and 51 week fixed term contracts are the most common. For shared houses, 52 week stays are the most common and generally start in July to September.
Short-term student rentals in Newcastle are becoming more popular every year. As a result, property managers are increasingly offering shorter tenancy lengths, whether for the summer period or for individual semesters and terms. This is more common in the purpose built student accommodation sector than in shared student rental houses in Newcastle.
Explore Properties
Popular landlords in Newcastle
Latest student property news in Newcastle
Get started
Are you a Landlord, Agent or Purpose Built Provider?
List your property in Newcastle.
About us
Why choose StuRents for accommodation in Newcastle?
Verified agents
All new accounts go through a verification process to ensure we only present real, available property listings to prospective tenants.
Over 750,000 rooms
StuRents is the UK's leading student accommodation platform that connects renters to over 750,000 student rooms nationwide.
Since 2008
Through consistent investment in the technology that underpins what we do, StuRents has become the trusted platform for leading operators.
Other cities near Newcastle