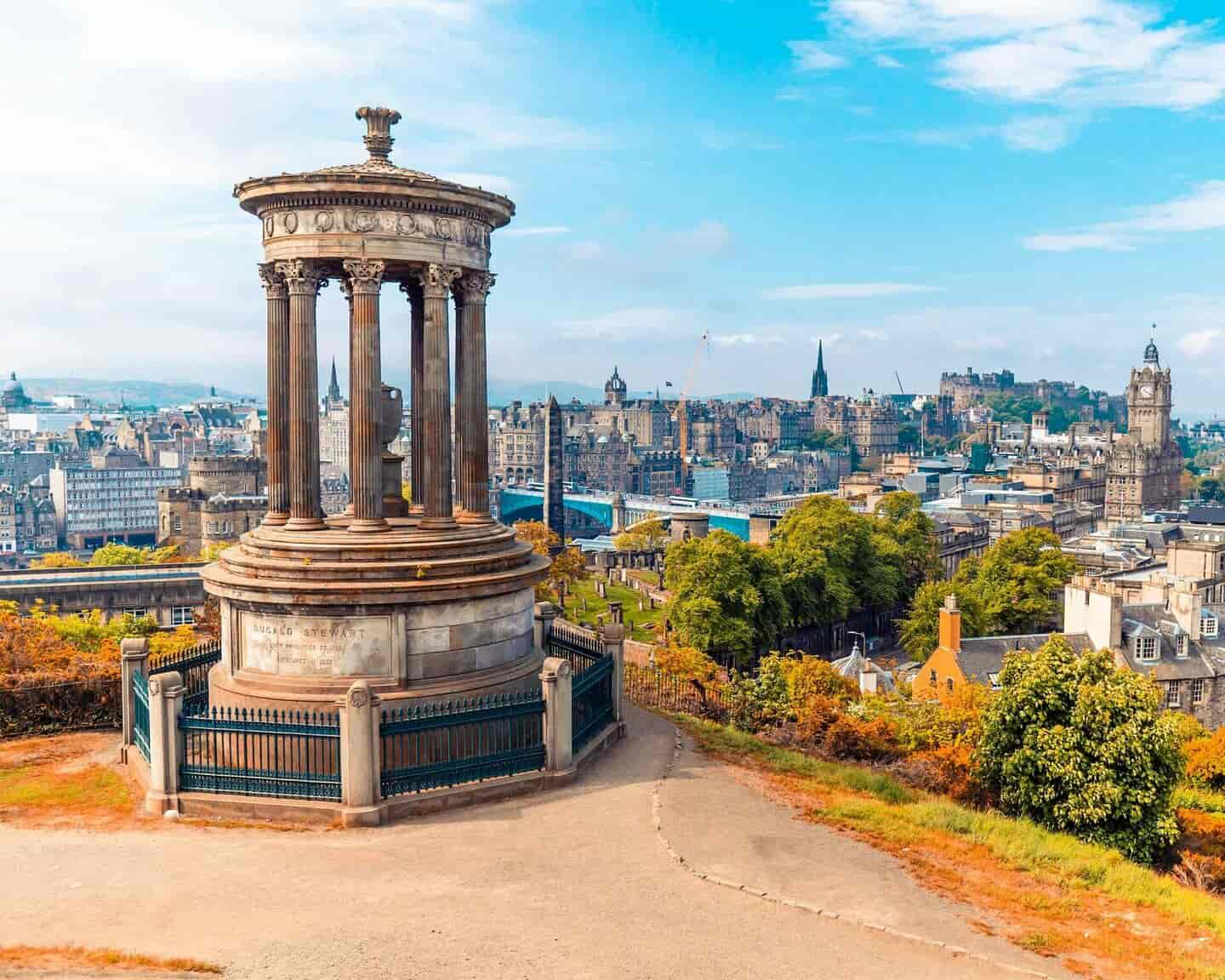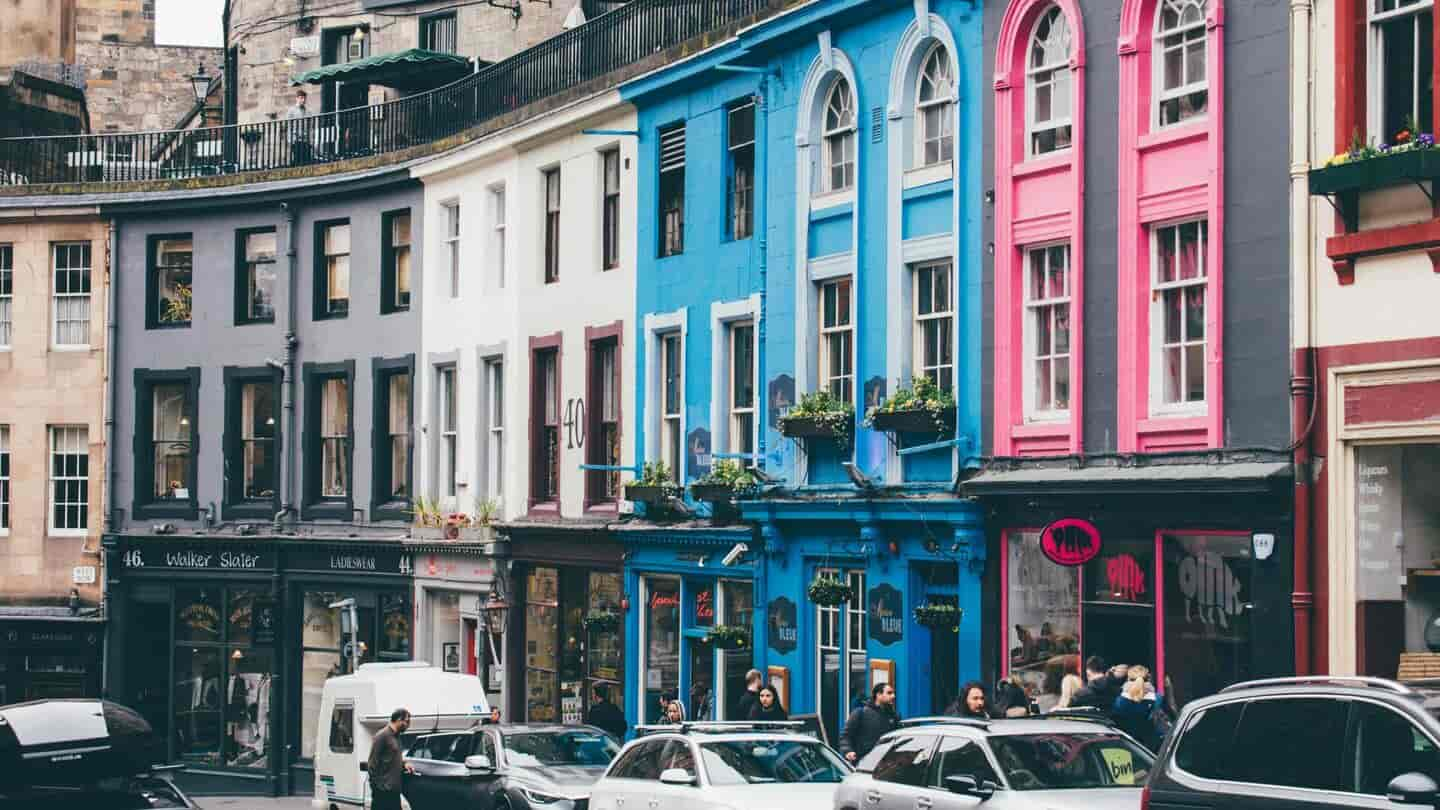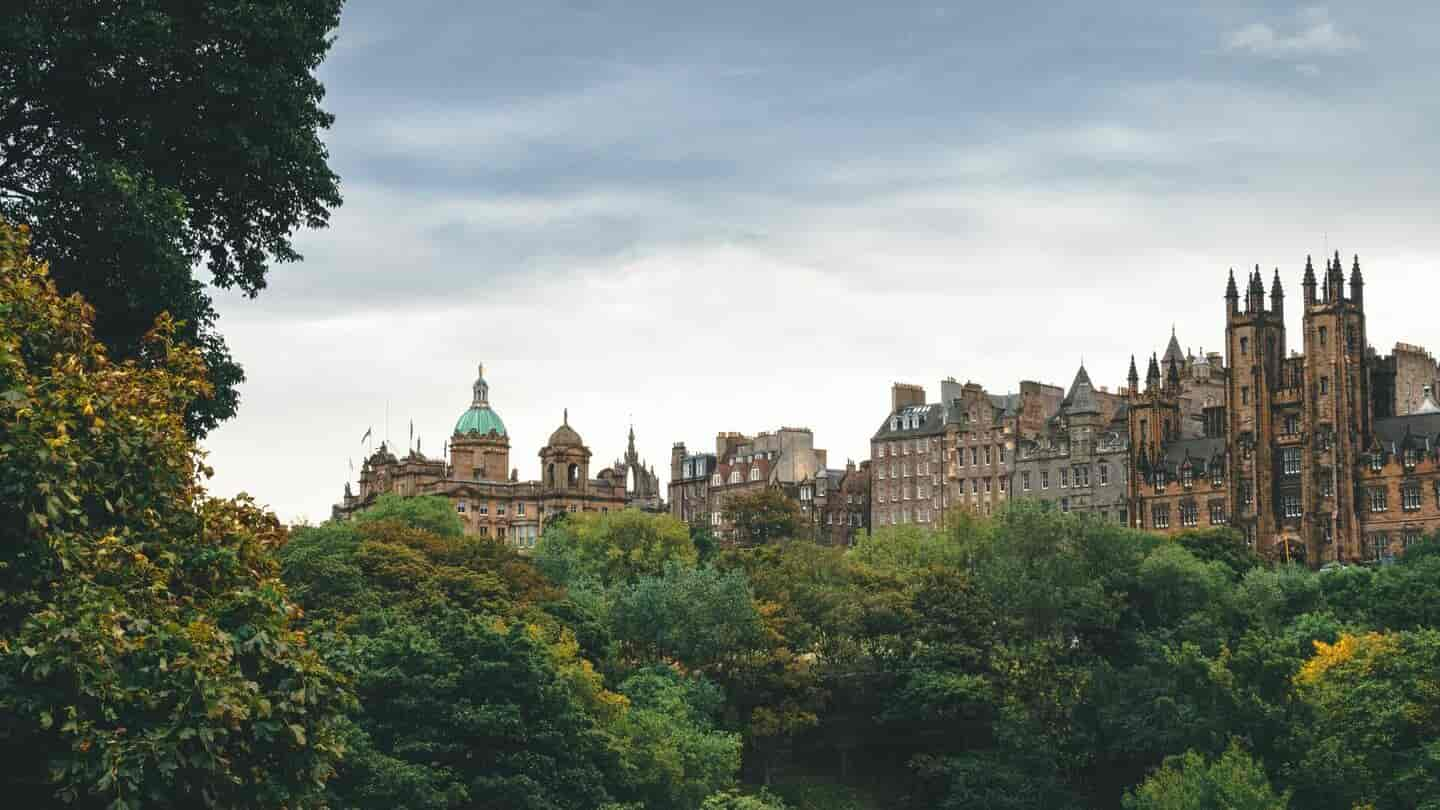 63 Available Properties
Student accommodation in Edinburgh
Search our selection of student houses, flats and studios in Edinburgh - located close to the city's main universities.
Accommodation types in Edinburgh
Living independently, or with a group of housemates?
Explore your options and find your perfect match.
Explore Location
Student areas in Edinburgh
Not sure where in Edinburgh to start your property search?
Take a look at our brief guide. There is something for everyone!
A lively street consisting mainly of flats designed as luxury student accommodation in Edinburgh. Based in a central location just north of the city centre and adjacent to Elm Row which is surrounded by a bevvy of cafes, restaurants and bars. Montgomery street park and London Road gardens provide open green space whilst being only a short walk away from some of the most popular nightlife venues.
The city centre provides an instant burst of energy, life and culture. The most popular area for student living and student homes near Edinburgh University. Easy to navigate public transport connections make getting around the city and its neighbouring areas a breeze. You can be sure to find all the food, drink and nightlife you can handle on your doorstep leaving you spoilt for choice. No night or day will feel the same and the selection of student accommodation in Edinburgh we have to offer is perfect to set you on your way.
Fountainbridge is an excellent area and a popular choice for student apartments in Edinburgh. Located just a short walk from the fantastic Princes Street and jam-packed full of local supermarkets, cafes, bars and gastro pubs. The Union Canal runs through Fountainbridge offering picturesque walking and cycling routes. You can also find a state of the art leisure centre, an IMAX cinema and a private gym.
Leith is an atmospheric and trendy area of the city, with its independent vibe it was named one of the world's coolest neighbourhoods to live in. It is no surprise that you can find some of the best student accommodation in Edinburgh here. The area is lined with bars and cafes, a stunning waterfront, and features the Ocean Terminal shopping centre. With a strong local identity and photo-worthy spots at every corner, this is truly an excellent choice for student living.
A popular residential area which often rivals Edinburgh's New Town. Plenty of shops and food outlets nearby with quick connections to the University campus through the Meadows, Marchmont is a great area to find suitable student flats in Edinburgh. Generally considered a more affluent area and offering some fantastic independent boutiques, Marchmont comes with charm and all the best the area has to offer.
Morningside is arguably the most sought after location for student flats in Edinburgh. Close to the city centre whilst far enough to be outside the hustle and bustle. Named a top ten area to live in Scotland based on culture, community spirit and local amenities.
Stockbridge is situated just north of Edinburgh city centre, with a Bohemian atmosphere and village feel, this idyllic location offers some excellent new student accommodation in Edinburgh. The Water of Leith runs through the area and it is also home to the Royal Botanical Garden. A popular shopping destination with an array of cafes and bars to keep you entertained.
Conveniently situated between Leith and New Town, Trinity has become a sought after area for student rentals in Edinburgh. Much more reasonably priced than the city centre and a selection of spacious period houses entice students year after year. Leith's waterfront is close by with plenty of restaurants and bars, as well as being close to the beach. Shopping and general amenities can be easily found nearby and the area is highly suitable for commuting to and from campus.
The colourful West End village is a hidden gem in Edinburgh. Trendy boutiques meet stylish pubs and bars creating a delightful area to explore. Students flock here for its quaint streets, easy access to the city centre and campus, and a wide range of affordable student properties in Edinburgh.
Universities in Edinburgh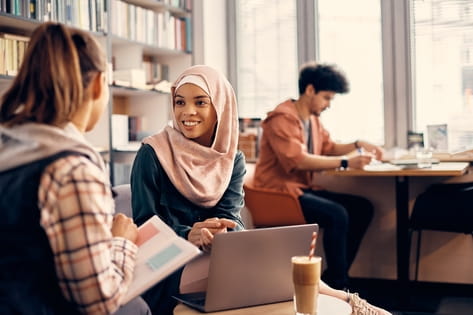 Edinburgh Napier University
Edinburgh Napier University was a technical college which gained university status in 1992. With three campus sites and over 20,000 students, specialising in applied science, creative industries and computing. A top-ranked modern Scottish university, and voted number one in the UK for Film Production and Photography, as well as Art & Design and Film & Media Studies.
Heriot-Watt University
Heriot-Watt University is the world's first mechanics university and the eighth oldest higher education institute in the UK. Renowned for science and engineering, and offers a world-class level of education. Consistently ranked as one of the best universities in the UK by subject area, and winner of the University of the Year in Scotland two years running and currently top five. Spanning globally with a campus in Dubai and Malaysia, with over 30,000 students across all five University campuses.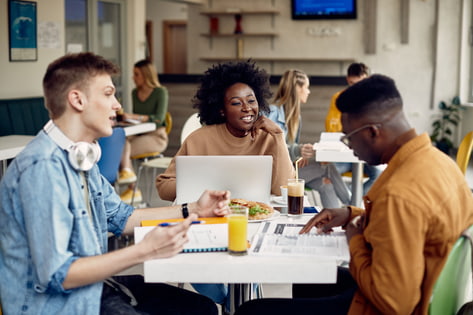 The University of Edinburgh
The University of Edinburgh is the sixth oldest university in the English speaking world, the eighth largest university in the UK and the second most popular institution by volume of applications. With over 35,000 students annually and some noteworthy alumni with three British Prime Ministers, Alexander Graham Bell and Charles Darwin, it's no surprise that this is one of the most well-regarded universities in the UK.
About student living in Edinburgh
Edinburgh sits atop its hill as Scotland's capital, a historic city packed with culture and style. From Old Town and its medieval roots to the modern streets of the Georgian New Town, home to Scotland's crown jewels, a beautiful skyline and cobbled streets filled with character. Boasting a top 20 world university and various leading institutions throughout the city, Edinburgh is a hotspot for student living. Before you browse our collection of student housing in Edinburgh, here are some of the most impressive highlights below:
Food and Drink
Eating out or having a drink around town is some of the best Edinburgh has to offer, with a culinary delight of award-winning restaurants, swanky bars and cafes, local independent street food vendors and elegant cocktail lounges. You can get lost in this vibrant Scottish city and always discover something new. Packed with places to appeal to all tastes and budgets, wherever you choose to find student housing in Edinburgh, you will never be far from the things that matter.
Nightlife
Students can enjoy a thriving nightclub and live music scene, with regular DJ nights, gigs and festivals. Edinburgh's liberal licensing policy allows for bars and pubs to take it up a notch and keep the party going until the early hours. All this whilst Edinburgh University Students Association runs the city's biggest nightclub, alongside one of the largest Student Unions. You will find a nice blend of traditional dark pubs in Old Town, and modern stylish and trendy bars in New Town. Whatever takes your fancy, make sure you find the perfect student accommodation in Edinburgh.
Culture
A colourful and arty city with rich heritage and culture flowing through the streets. Edinburgh is home to some fantastic cultural establishments like the National Museum of Scotland, alongside the National Library of Scotland, and of course the Scottish National Gallery. You can't miss Edinburgh Castle looming over the city and its reputation for some of the best festivals in the world such as the Fringe which dominates as the largest international arts convention. Look no further than Edinburgh's Old Town and New Town which are both listed as UNESCO World Heritage sites.
Shopping
Not one to be outdone when it comes to shopping, Edinburgh has it all. Luxury brands, high street stores, spacious malls, and off the beaten path quirky boutiques fill the streets with life and retail therapy. Princes Street offers a multitude of unique stores whilst opening up to picturesque views of Old Town and the Castle. For a more modern experience, you can visit St James Quarter where the retail centre has around 80 stores over four floors, and George Street provides that upmarket big brand experience and is one of the grandest streets in the city.
FAQs about student accommodation in Edinburgh
Student accommodation in Edinburgh starts at £130 and can cost over £375 per person per week (pppw). The average rental cost for student houses in Edinburgh is around £146 pppw, excluding bills. For purpose built apartments, the average is £190 pppw. How much you spend all depends on your preferences and whether you choose to opt for a student house share in Edinburgh or luxury student accommodation in Edinburgh. Your chosen neighbourhood can have a huge influence on your monthly rental cost too.
We would advise you to start looking for student housing in Edinburgh as soon as you have secured a place at your chosen university.
The majority of returning second-year students choose to step away from the busy centre and find a balance at one of the neighbouring hotspots for student lets in Edinburgh. Places like Trinity and Leith offer just that, along with a short commute to campus and plenty of student life all around.
The University of Edinburgh is considered one of the top Universities in the country, ranked 4th in the UK and 14th in the World as per the QS World University Ranking.
Edinburgh is generally a more expensive city for students in comparison to other popular locations, with the cost of living being one of the highest in Scotland. However, our selection of areas and student flats in Edinburgh offers you a range of affordable options to suit all budgets.
Most students tend to congregate around the city centre when it comes to private student accommodation in Edinburgh, due to the lively atmosphere and generous amenities all over town. Some other popular areas include Fountainbridge, Leith and Old Town.
Many student properties in Edinburgh are now advertised with bills included in the price. Where this is the case, your rental price could include electricity, gas, internet, TV licence and water bills and this is clearly stated on the listing. Properties without bills included are also available, giving you the flexibility to choose your own energy and water suppliers and internet service provider.
It is normal for property managers to require you to pay a security deposit at the time of booking or before you move in. Where a deposit is required and you are signing a tenancy agreement, your property manager must protect your deposit in a legally recognised tenancy deposit scheme. As long as you look after the property and have no deductions for damage or unpaid rent, your deposit will be returned to you after your tenancy agreement ends. Tenancy deposits are legally capped at five weeks' rent per person, so if your own portion of the rent is £100 per week, the maximum deposit would be £500. It is more common however for student deposits to be in the £100-250 range.
The majority of student accommodation in Edinburgh is rented for fixed contract lengths. For purpose built student accommodation, 43 and 51 week fixed term contracts are the most common. For shared houses, 52 week stays are the most common and generally start in July to September.
Short-term student rentals in Edinburgh are becoming more popular every year. As a result, property managers are increasingly offering shorter tenancy lengths, whether for the summer period or for individual semesters and terms. This is more common in the purpose built student accommodation sector than in shared student rental houses in Edinburgh.
Explore Properties
Popular landlords in Edinburgh
Latest student property news in Edinburgh
Get started
Are you a Landlord, Agent or Purpose Built Provider?
List your property in Edinburgh.
About us
Why choose StuRents for accommodation in Edinburgh?
Verified agents
All new accounts go through a verification process to ensure we only present real, available property listings to prospective tenants.
Over 750,000 rooms
StuRents is the UK's leading student accommodation platform that connects renters to over 750,000 student rooms nationwide.
Since 2008
Through consistent investment in the technology that underpins what we do, StuRents has become the trusted platform for leading operators.
Other cities near Edinburgh