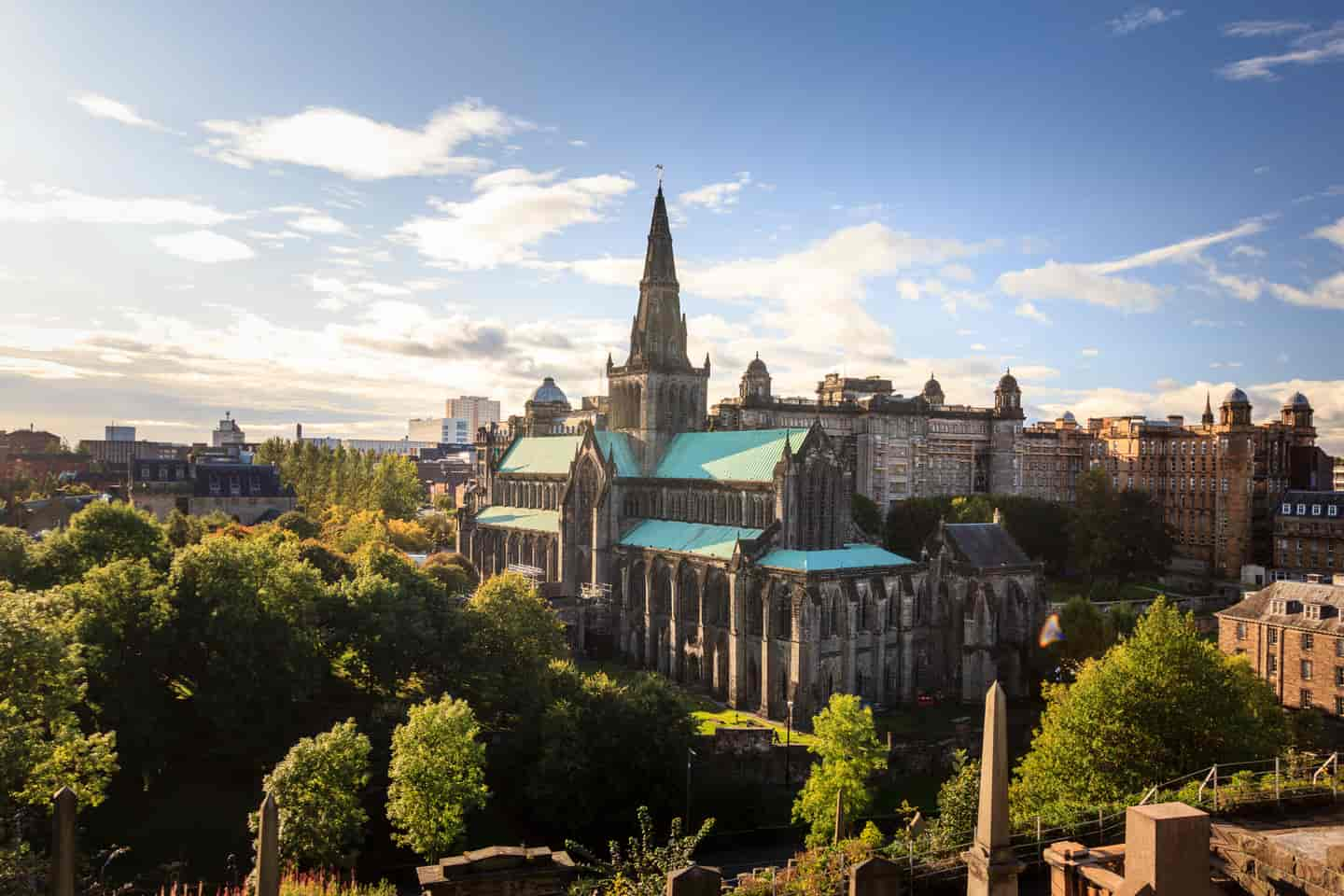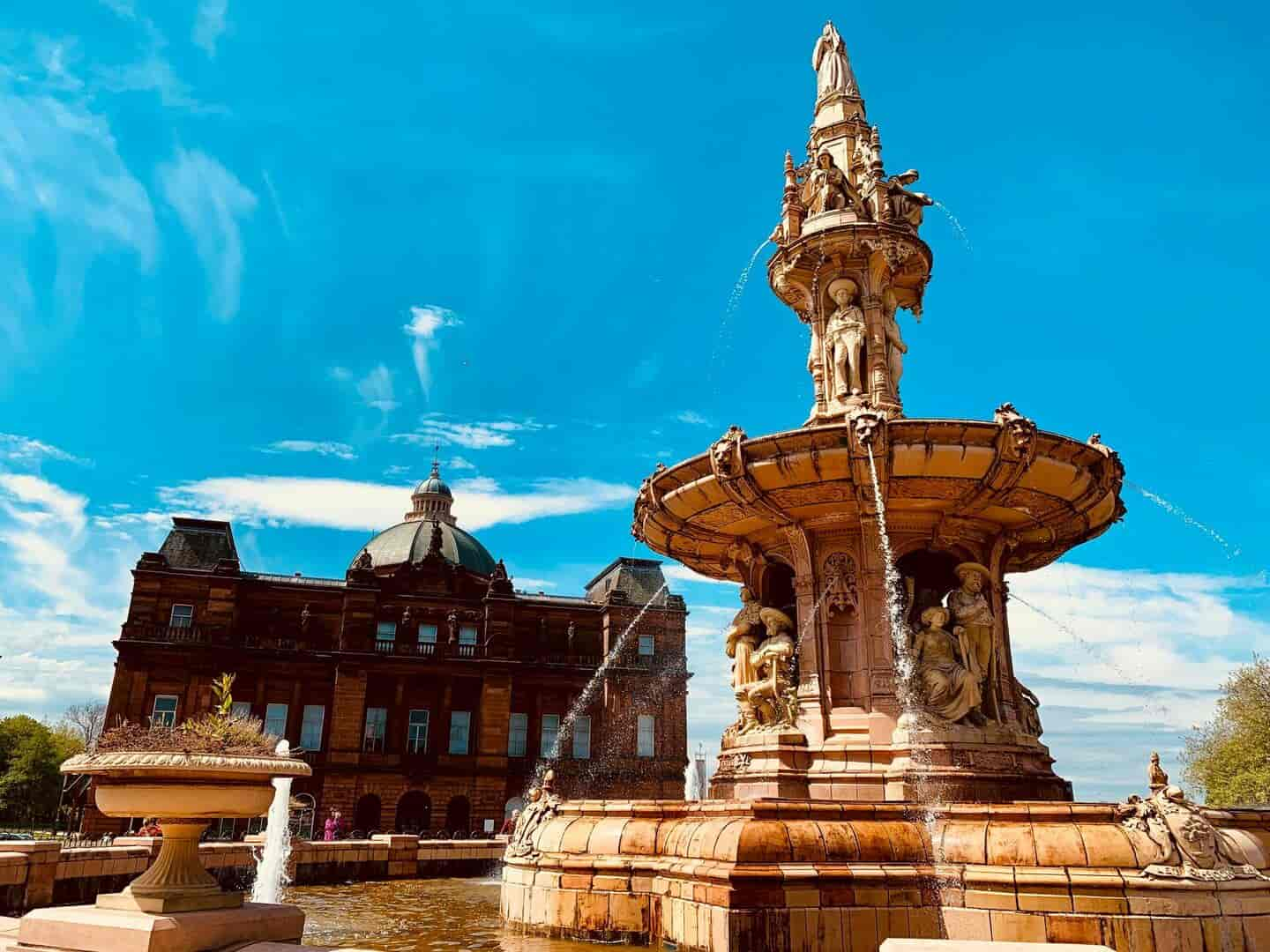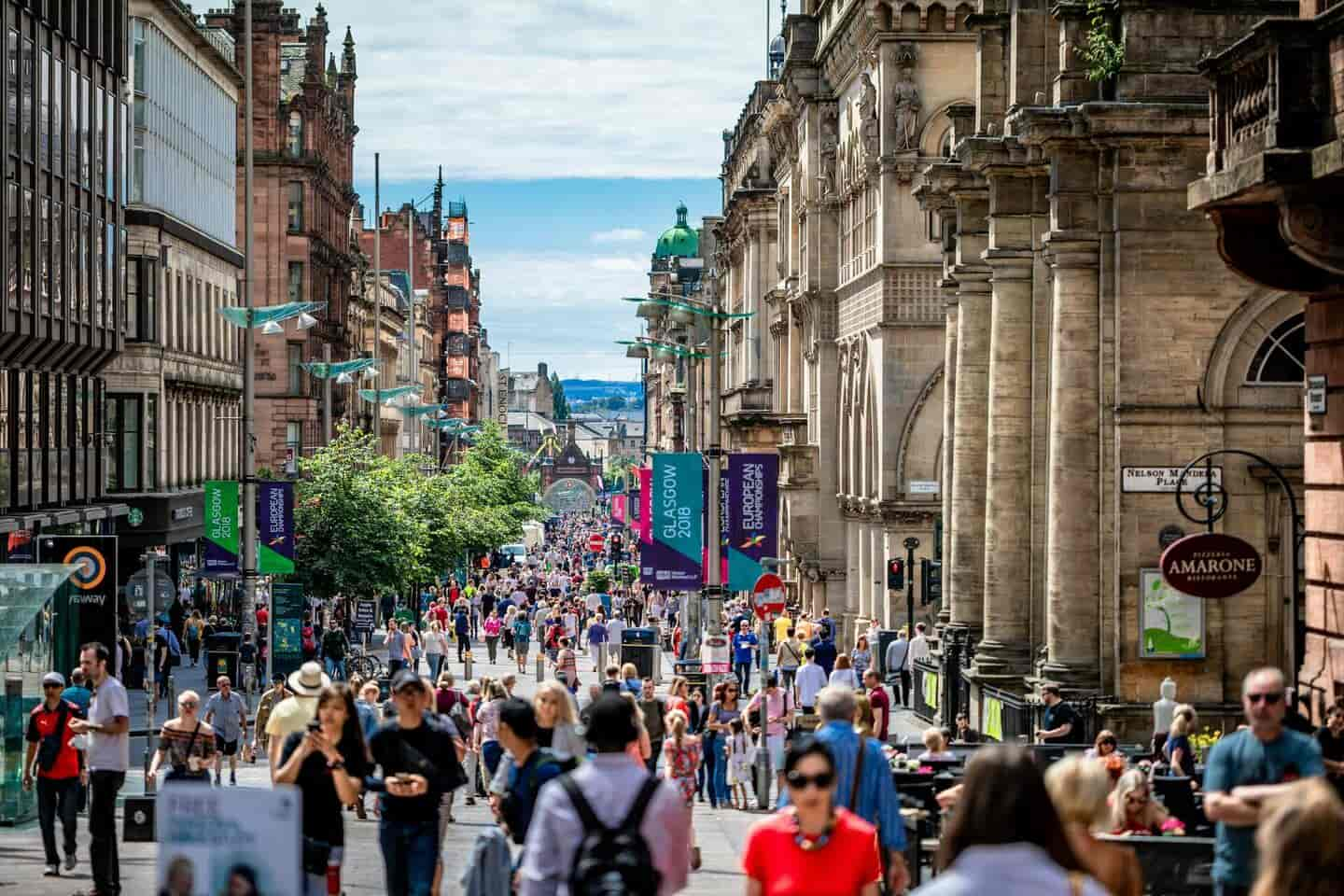 19 Available Properties
Student accommodation in Glasgow
Search our selection of student houses, flats and studios in Glasgow - located close to the city's main universities.
Accommodation types in Glasgow
Living independently, or with a group of housemates?
Explore your options and find your perfect match.
Explore Location
Student areas in Glasgow
Not sure where in Glasgow to start your property search?
Take a look at our brief guide. There is something for everyone!
With the University of Glasgow campus a short walk away, Finnieston is a great area for student houses in Glasgow. It was voted the 'hippest' place to live in the UK by The Times in 2016 and made the Sunday Times list of top ten places to live in Scotland. Finnieston is a vibrant neighbourhood with its own active food and drink culture - with plenty of cafes, bars and restaurants that are worth a repeat visit.
Choosing student housing in Glasgow city centre means that you'll be within walking distance of Glasgow Central Station, Buchanan Street Subway Station and St Enoch Subway Station. The University of Strathclyde is located 1km away, while the University of Glasgow is around 3km from the centre. While student flats in Glasgow city centre are some of the most expensive in the city - you'll never be twiddling your thumbs living here. Glasgow's vivid array of bars, cafes, clubs, galleries, restaurants and activities is enough to keep any resident entertained.
With The University of Glasgow's campus located in Hillhead and the University of Strathclyde just 3km away, this area is a popular choice for student houses and student flats in Glasgow. Here you'll find reasonable rent prices for student housing on Woodlands Road, Byres Road, Great Western Road, and Kersland Street. Hillhead has its own cool cafe culture, independent shops and nightlife scene. Another plus is that you'll only be a 15-minute drive or train ride away from Glasgow city centre.
With its own train station interlinking with Glasgow's subway stations, Partick sits on the north bank of the River Clyde and in Glasgow's west end - just a 2km walk away from the University of Glasgow and 4.9km away from the University of Strathclyde. Partick is student-friendly and has its own train station, buzzing social scene and an array of shops and eateries. Browse the StuRents website to check out our selection of student accommodation in Glasgow's Partick.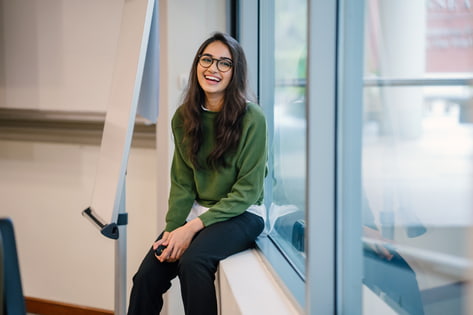 Glasgow Caledonian University
Glasgow Caledonian University is ranked first in Scotland for work experience opportunities, has a 91% graduate employment rate and is a top modern university in Scotland by research power. It's also home to the Alex Ferguson Library and has received recognition for its sustainability efforts with a platinum sustainability campus rating. In terms of rankings, the university is ranked in the top 50 universities in the world for social impact, and the Times Higher Education Young University Rankings 2019 for universities under 50 years old.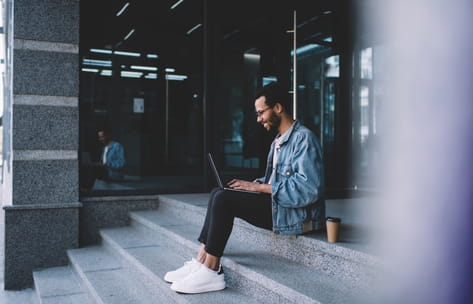 Royal Conservatoire of Scotland
Specialising in music, drama, dance, production and film studies - the Royal Conservatoire of Scotland (RCS) is one of the only universities in Europe where you can study each aspect of performing arts on one campus. RCS has two campuses in Glasgow city centre - The Renfrew Street Campus and Wallace Studios. The city centre campus location means that there are many options nearby for student accommodation in Glasgow city centre.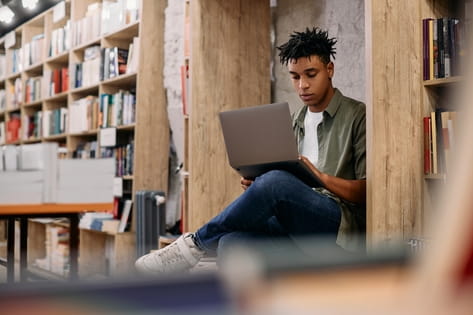 The Glasgow School of Art
A leading educational institution for visual creative art disciplines, Glasgow School of Art focuses on studio-based learning. The University boasts a School of Fine Art, School of Design, Innovation School, School of Simulation & Visualisation and the Mackintosh School of Architecture. In addition, Glasgow School of Art is ranked third in the UK, fifth in Europe and eighth in the world for Art and Design, according to the QS World University Rankings 2019.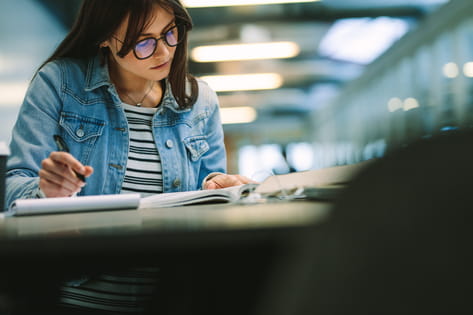 University of Glasgow
With roots dating back to 1451, The University of Glasgow is one of the oldest universities in the world. It has around 35,000 students - both undergraduate and postgraduate and 20 schools across three main campuses. Gilmorehill Campus is three miles away from the city centre, Garscube Campus is located in Bearsden and the third campus is around an hour and a half away from the city centre in Dumfries.
University of Strathclyde
The University of Strathclyde was voted the University of the Year in both 2012 and 2019 and the 5th in the UK for student satisfaction in the Times Higher Education Awards. Strathclyde has a bustling community of 23,000 students from countries all over the world. Specialising in engineering, humanities & social sciences, science and business courses. The University of Strathclyde's city-centre campus is currently undergoing significant investment.
About student living in Glasgow
Glasgow really does have it all. The capital city of Scotland is a welcoming city that's home to over 130,000 students. From scenic outdoor spaces to a bustling bar scene - here's a glimpse of what Glasgow has to offer:
Food and Drink
Not short of traditional pubs, live music venues and student club nights - Glasgow offers an excellent night out. Whether you venture into the city centre or prefer to explore the scene around your student accommodation in Glasgow - you won't struggle to find somewhere to enjoy some nice food and drinks. Glasgow and its suburbs have some great spots to enjoy locally-caught seafood and street food, as well as a wealth of places specialising in vegan and vegetarian food.
Nightlife
With student nights hosted at various venues every day of the week - these are some of the best options for lapping up Glasgow's nightlife on a budget, from Tuesdays at Waikiki to R&B, hip hop and house at Jungle every Thursday. If low-key nightlife and chilled vibes are more your style, explore the bars and pubs nearby your student apartments in Glasgow or make the journey into the city centre to enjoy some great cocktail spots.
Culture
Glasgow is a green city with 90 parks and gardens - many of which are just a short stroll away from our selection of houses and student flats in Glasgow. Some of the parks and gardens also play host to live music and events during the warmer months and provide the perfect spot for BBQs and picnics. The city is well-known for culture and creativity and is the home of the Royal Scottish National Orchestra; the National Theatre of Scotland and the Scottish Ballet. Most of Glasgow's nine museums are free to enter and house Europe's largest civic art collection.
Shopping
Glasgow shopping offers all the main high-street stores, independent shops and weekend markets. De Courcy's Arcade is great for slow shopping, with a host of quirky boutiques and cobbled streets where you can stop for a coffee. Glasgow also has a great selection of eco-friendly and sustainable brands and boutiques. When the weekend hits - head down to the Big Zero Waste Market or Merchant Square Craft Market for a shopping experience with a difference.
FAQs about student accommodation in Glasgow
Student accommodation in Glasgow starts at £100 and can cost over £280 per person per week (pppw). The average rental cost for student lets in Glasgow is around £120 pppw, excluding bills. For purpose built apartments, the average is £146 pppw. How much you spend all depends on your preferences and whether you choose to opt for a student house share in Glasgow or luxury student accommodation in Glasgow. Your chosen neighbourhood can have a huge influence on your monthly rental cost too.
Students attending one of Glasgow's many universities tend to opt for properties in the city centre, Partick, Finnieston or Hillhead. With universities and campuses across the city, travel connections, campus locations and the type of property you prefer can all influence your decision when it comes to choosing private student accommodation in Glasgow.
Living in Glasgow is not necessarily cheap, but many students can get by easily on a budget. There are some great options for cheap student accommodation in Glasgow, and many bars, clubs, cafes, shops, public transport and restaurants offer student discounts. Moving into a house share is a great way to save on monthly living expenses.
While tuition fees for Scottish residents are generally free and paid for by the Scottish government, this is not the case with student rentals in Glasgow.
Glasgow has the second largest population of students in the UK and it was also voted the friendliest city in the 2021 Rough Guides Survey. Each of the city's universities has received recognition in its own right, and in addition, the city has some quality student accommodation in Glasgow.
Named the Scottish University of the Year in 2022 in the Good University Guide, The University of Glasgow is also one of the top 100 in the world - according to the Times Higher World University Rankings 2022.
Glasgow University is ranked 73rd in the world in the QS World University Rankings 2022.
Many student properties in Glasgow are now advertised with bills included in the price. Where this is the case, your rental price could include electricity, gas, internet, TV licence and water bills and this is clearly stated on the listing. Properties without bills included are also available, giving you the flexibility to choose your own energy and water suppliers and internet service provider.
It is normal for property managers to require you to pay a security deposit at the time of booking or before you move in. Where a deposit is required and you are signing a tenancy agreement, your property manager must protect your deposit in a legally recognised tenancy deposit scheme. As long as you look after the property and have no deductions for damage or unpaid rent, your deposit will be returned to you after your tenancy agreement ends. Tenancy deposits are legally capped at five weeks' rent per person, so if your own portion of the rent is £100 per week, the maximum deposit would be £500. It is more common however for student deposits to be in the £100-250 range.
The majority of student accommodation in Glasgow is rented for fixed contract lengths. For purpose built student accommodation, 43 and 51 week fixed term contracts are the most common. For shared houses, 52 week stays are the most common and generally start in July to September.
Short-term student rentals in Glasgow are becoming more popular every year. As a result, property managers are increasingly offering shorter tenancy lengths, whether for the summer period or for individual semesters and terms. This is more common in the purpose built student accommodation sector than in shared student rental houses in Glasgow.
Explore Properties
Popular landlords in Glasgow
Get started
Are you a Landlord, Agent or Purpose Built Provider?
List your property in Glasgow.
About us
Why choose StuRents for accommodation in Glasgow?
Verified agents
All new accounts go through a verification process to ensure we only present real, available property listings to prospective tenants.
Over 750,000 rooms
StuRents is the UK's leading student accommodation platform that connects renters to over 750,000 student rooms nationwide.
Since 2008
Through consistent investment in the technology that underpins what we do, StuRents has become the trusted platform for leading operators.
Other cities near Glasgow