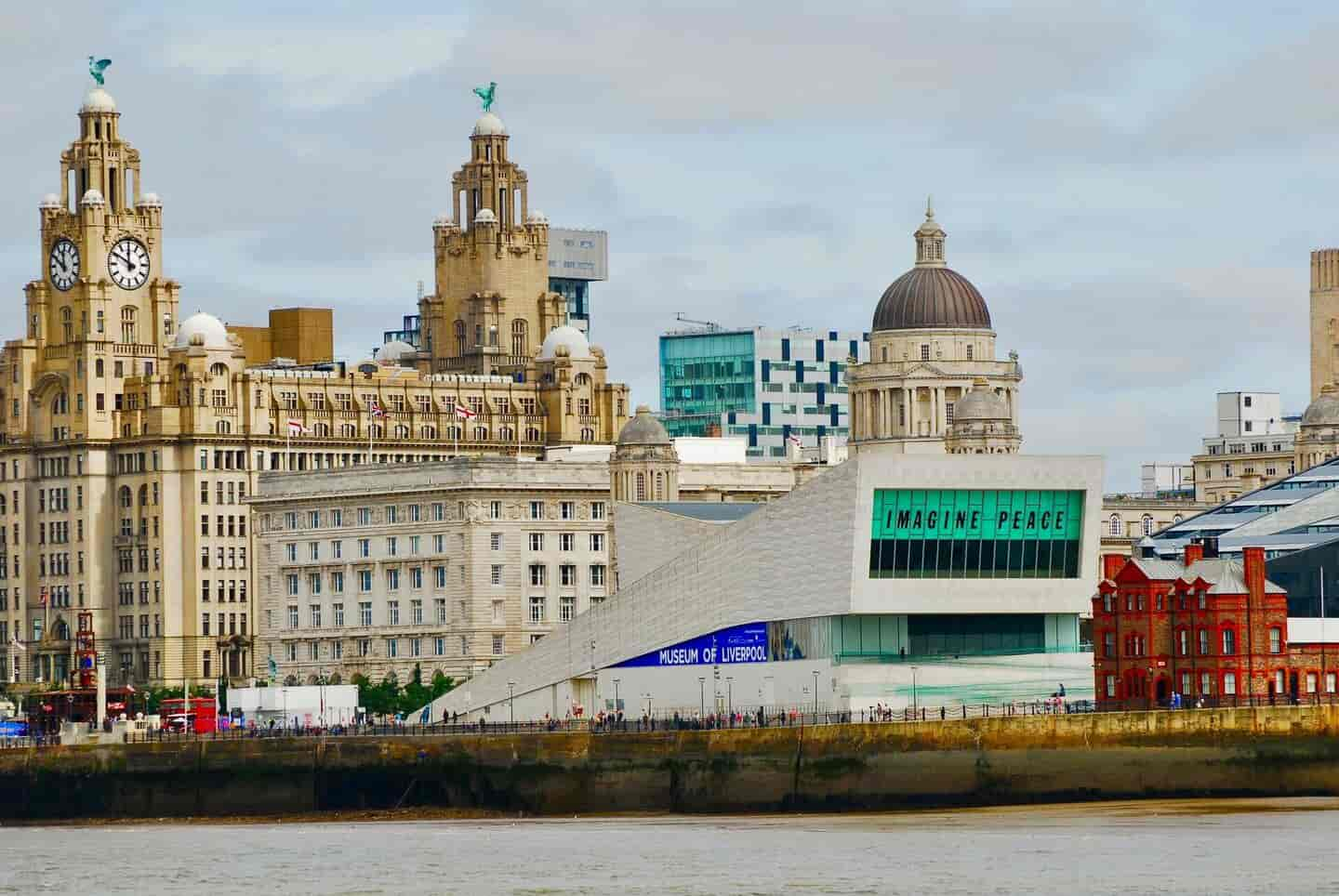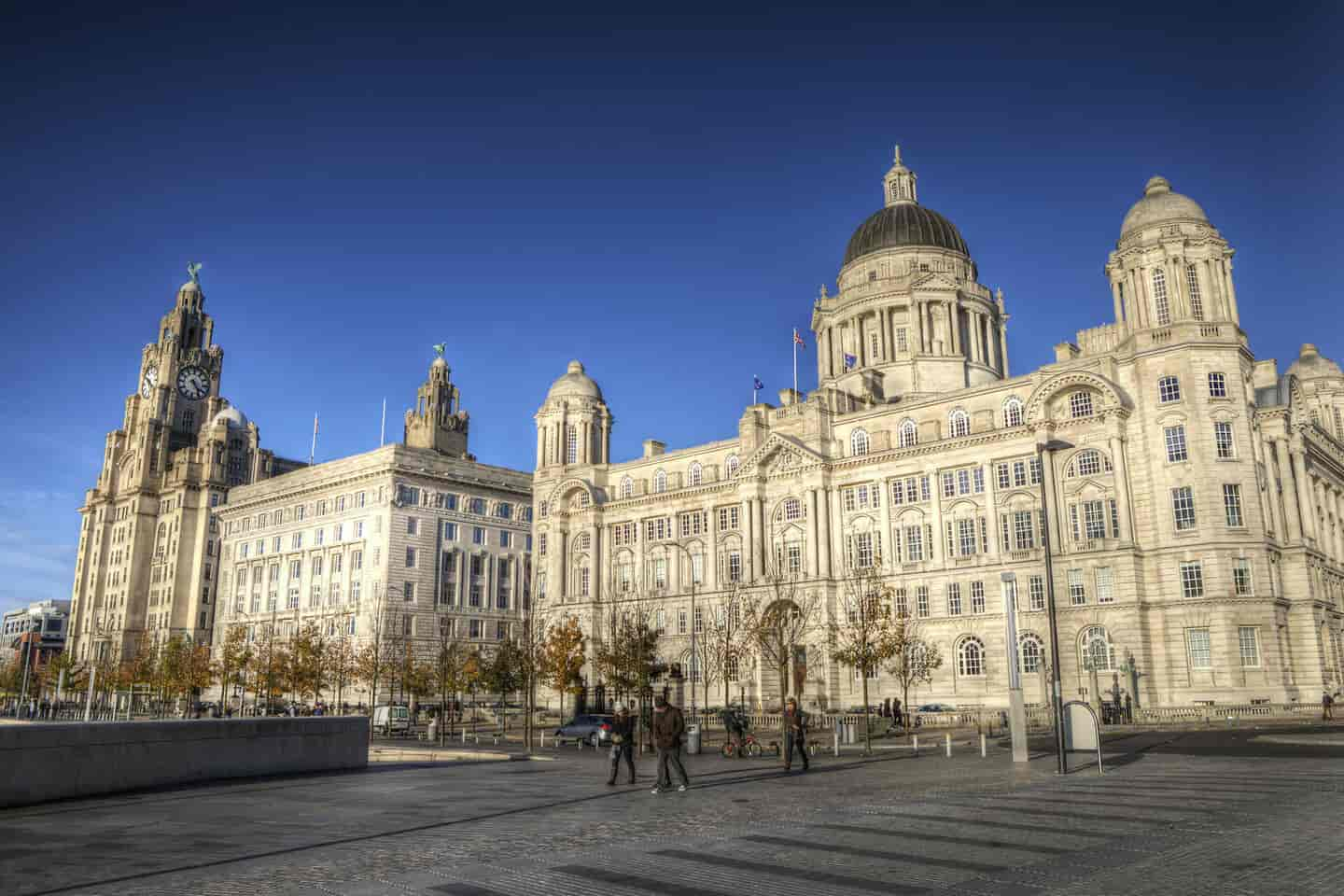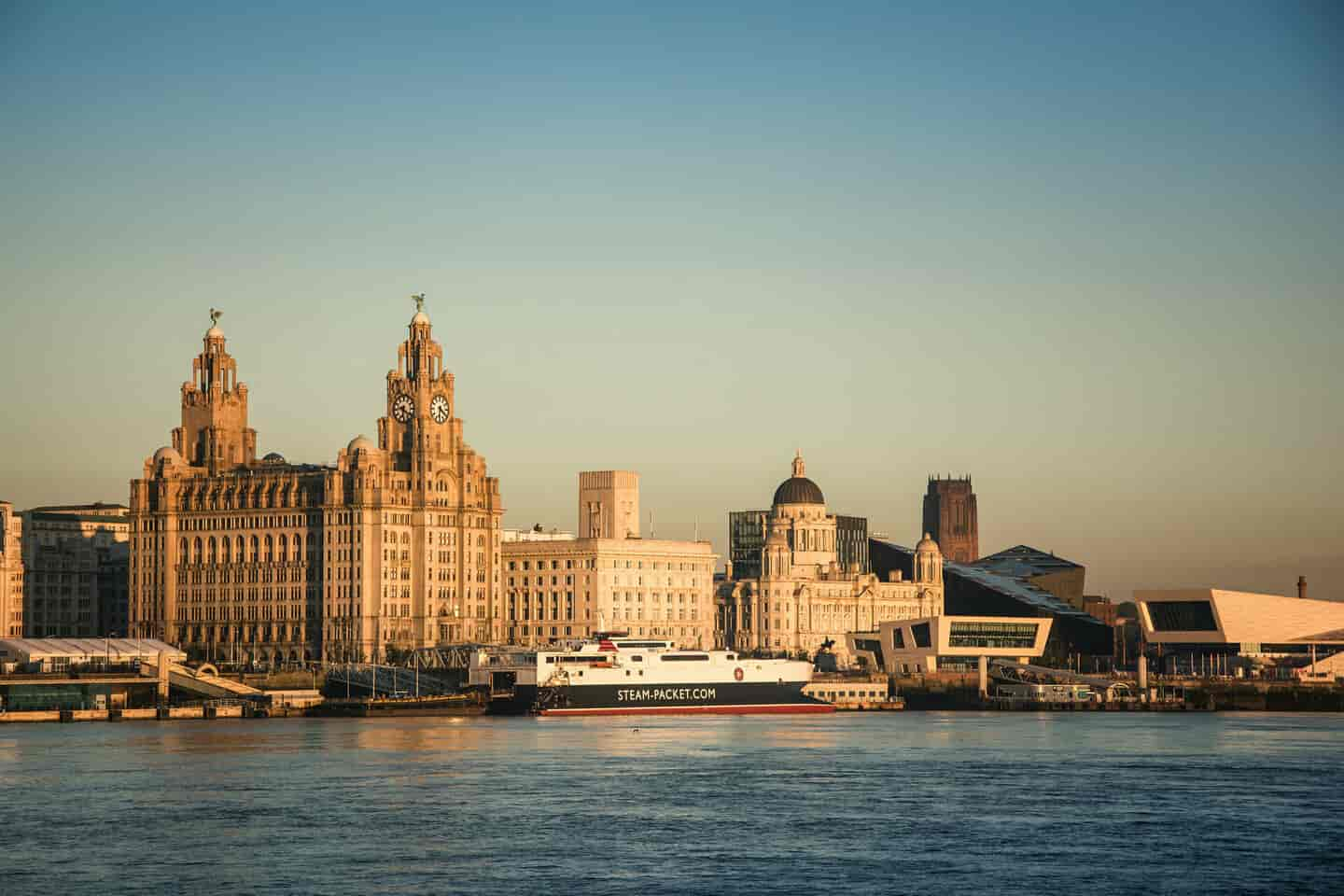 491 Available Properties
Student accommodation in Liverpool
Search our selection of student houses, flats and studios in Liverpool - located close to the city's main universities.
Accommodation types in Liverpool
Living independently, or with a group of housemates?
Explore your options and find your perfect match.
Explore Location
Student areas in Liverpool
Not sure where in Liverpool to start your property search?
Take a look at our brief guide. There is something for everyone!
Edge Hill has several options for student homes in Liverpool, from studio flats to house shares with an ensuite. Edge Hill also has its own train station - ideal if you're running late for lectures and need to hop on the train and arrive within 12 minutes.
Home to Liverpool's two cathedrals, the Georgian Quarter is a picturesque neighbourhood that features cobbled streets, cultural venues (such as the Everyman Theatre) and a host of upmarket pubs and restaurants. The Georgian Quarter is definitely a little more luxurious compared to some other student areas, but the location is convenient and just five minutes walking distance from the city centre.
Kensington is another popular choice for student houses in Liverpool - particularly if you're on a budget. It's around a 20-minute walk from Liverpool city centre or a short bus ride away. When it comes to supermarkets and eateries, you'll find everything you need in Kensington, plus a selection of parks that are perfect for relaxing - away from the bustle of the city centre on sunny days.
If you want easy access to everything from restaurants, to shopping and nightlife - searching for private student accommodation in Liverpool city centre is a good place to start. Living in Liverpool city centre means that you'll be within walking distance of Liverpool Lime Street and Liverpool Central Station and to many central University campuses.
With its lively student atmosphere and range of terraced student houses in Liverpool, Smithdown Road attracts thousands of students every year. As well as being home to many student-friendly pubs, it has a range of takeaways, shops and cafes.
Wavertree is a suburban area that offers a range of cheap student accommodation in Liverpool. A thriving student area, Wavertree is close to Liverpool city centre and also boasts its own Botanic Gardens. If you're into sports - there's also an athletics, tennis and aquatic centre and some great places to eat.
About student living in Liverpool
A city that's known for its friendly residents and reputation for culture and events - Liverpool has a bursting schedule of fun things to do. From free access to museums, being home to two premier league football teams and a music scene that caters to everyone, here are some of the highlights of Liverpool living.
Food and Drink
In Liverpool, you'll never be short of quirky, independent coffee shops - no matter where in the city you're based. In the city centre, Duke Street Market is the home of some of the city's best food vendors - with options to suit all taste buds. Elsewhere - Bold Street, Hope Street, Liverpool One and Liverpool waterfront all offer a great selection of bars, restaurants and cafes. For something a bit different, try Alma De Cuba's Gospel Sunday Brunch - guaranteed to give you all the feel-good vibes. Outside of the city centre - Lark Lane, Smithdown, The Baltic Triangle and Aigburth all have a great selection of food and drink establishments to suit all budgets and tastes. Don't fancy venturing out? Student properties in Liverpool are well connected via restaurant and takeaway delivery apps - with lots of cuisines available to order to your door.
Nightlife
Liverpool's bustling nightlife has something for everyone. Concert Square is the place to go for clubbing - with cheap drinks and student deals galore. For more casual drinks and bars - Seel Street, Lark Lane, Liverpool Docks and Smithdown all have something different to offer - from live music, craft beers and swanky cocktail bars.
Culture
Since being crowned the European Capital of Culture in 2008, Liverpool continues to build on its cultural heritage and events scene. FACT Liverpool, Tate Liverpool and the Maritime Museum all boast free entry and a regular line-up of art, film and historical exhibitions. For the sports lovers - both Everton and Liverpool FC offer stadium tours, and the annual Grand National offers a chance to soak up the atmosphere and get your glad rags on for a one-of-a-kind experience at Aintree Racecourse. When it comes to music credentials - Liverpool is where Cream and the Beatles were born. Take a visit to the historic Cavern Club to see where the Arctic Monkeys hosted their pre-breakthrough performance. Elsewhere, the Jacaranda is a must-visit for live music - hosting open-mic nights once a week and live music most nights.
Shopping
Liverpool's city centre is a shopper's dream destination - with all the big-name fashion brands situated in Liverpool ONE. A few minutes' walk away in the Metquarter and Cavern Quarter, you'll find a host of designer stores. If independent and vintage shopping is more your thing - Bold Street is the place to go, or you can head over to the Baltic Triangle's Red Brick Market to shop from a selection of independent vendors - all under one roof. Just a short drive or train journey away, you'll also find Cheshire Oaks and Southport's Lord Street.
FAQs about student accommodation in Liverpool
Student homes in Liverpool start at £60 and can cost up to £320 per person per week (pppw). The average rental cost for student houses in Liverpool is around £100 pppw, excluding bills. How much you spend all depends on your preferences and whether you choose to opt for a student house share in Liverpool or luxury student accommodation in Liverpool. Your chosen neighbourhood can have a huge influence on your monthly rental cost.
Popular student rental areas in Liverpool include Liverpool City Centre, the Georgian Quarter, Kensington, Smithdown Road, Wavertree and Edge Hill.
After your first year of living in Liverpool - you'll have a good feel of the city by this point. Some students prefer to live in the outskirts of the city in their second and third years, while others decide to opt for the city centre for convenience. Your choice of student housing in Liverpool all depends on your personal preferences.
Living in Liverpool can easily be done on a budget. Finding cheap student accommodation in Liverpool is key for keeping your costs down. Many students find that living in a house share helps with this, as well as being a good way to make friends when you move to the city. You can also be savvy with your food, living and socialising costs by sharing the food shops and cooking with your housemates and going to student-specific clubs which offer discounted drinks and offers.
Liverpool is an excellent place to live as a student. With several universities located in the city and over 70,000 students - it's built a reputation for being welcoming to students. Liverpool's universities all have something unique to offer, and the city offers a great range of student rentals in Liverpool to suit every budget.
Liverpool University's main campus is located in Liverpool city centre, and there's also a Veterinary Science campus in Leahurst, Neston (The Wirral).
Many student properties in Liverpool are now advertised with bills included in the price. Where this is the case, your rental price could include electricity, gas, internet, TV licence and water bills and this is clearly stated on the listing. Properties without bills included are also available, giving you the flexibility to choose your own energy and water suppliers and internet service provider.
It is normal for property managers to require you to pay a security deposit at the time of booking or before you move in. Where a deposit is required and you are signing a tenancy agreement, your property manager must protect your deposit in a legally recognised tenancy deposit scheme. As long as you look after the property and have no deductions for damage or unpaid rent, your deposit will be returned to you after your tenancy agreement ends. Tenancy deposits are legally capped at five weeks' rent per person, so if your own portion of the rent is £100 per week, the maximum deposit would be £500. It is more common however for student deposits to be in the £100-250 range.
The majority of student housing in Liverpool can be rented for fixed contract lengths. For purpose built student accommodation, 43 and 51 week fixed term contracts are the most common. For shared houses, 52 week contracts are the most common and generally start in July to September.
Short-term student rentals in Liverpool are becoming more popular every year. As a result, property managers are increasingly offering shorter tenancy lengths, whether for the summer period or for individual semesters and terms. This is more common in the purpose built student accommodation sector than in shared student rental houses in Liverpool.
Explore Properties
Popular landlords in Liverpool
Get started
Are you a Landlord, Agent or Purpose Built Provider?
List your property in Liverpool.
About us
Why choose StuRents for accommodation in Liverpool?
Verified agents
All new accounts go through a verification process to ensure we only present real, available property listings to prospective tenants.
Over 700,000 rooms
StuRents is the UK's leading student accommodation platform that connects renters to over 700,000 student rooms nationwide.
Since 2008
Through consistent investment in the technology that underpins what we do, StuRents has become the trusted platform for leading operators.
Other cities near Liverpool