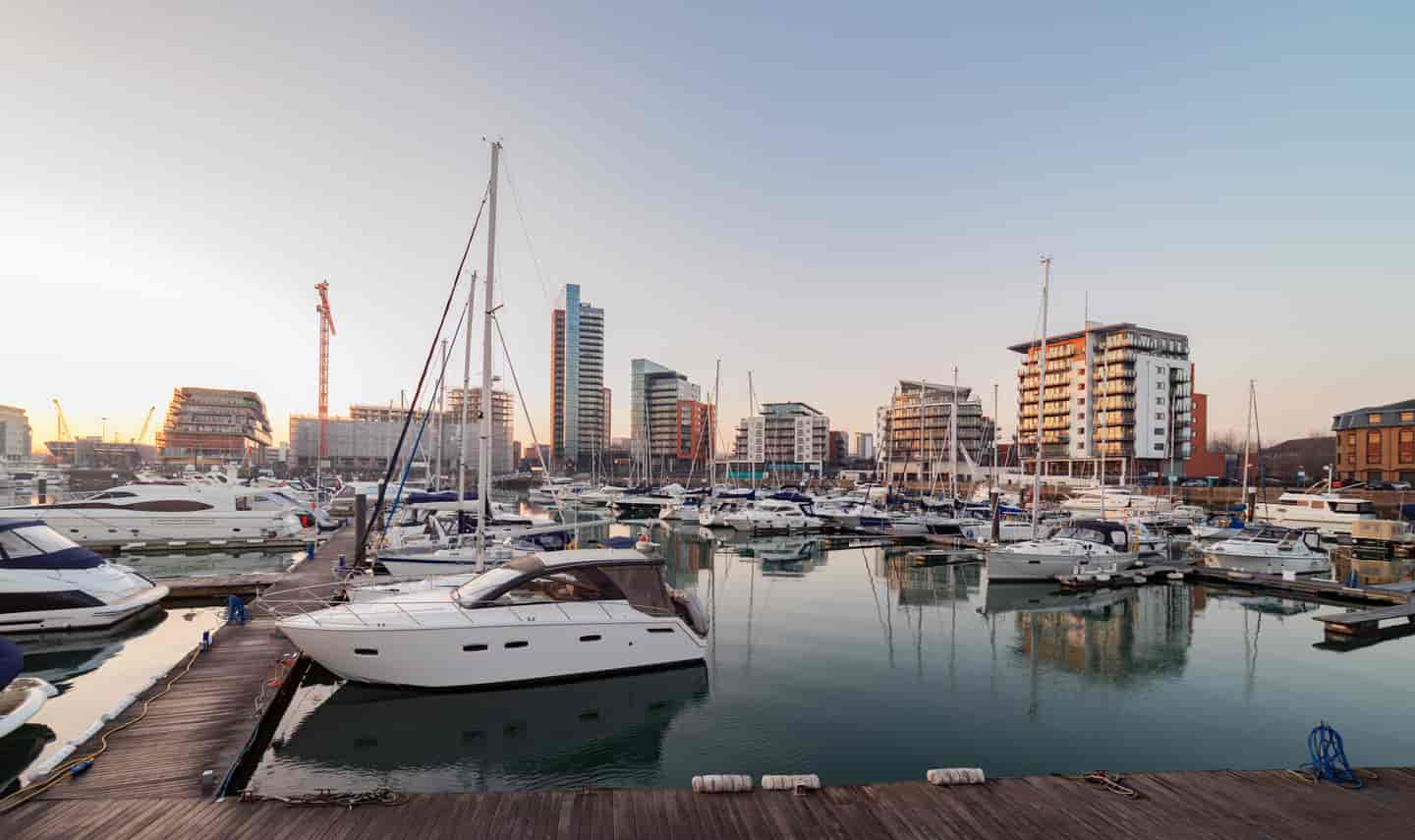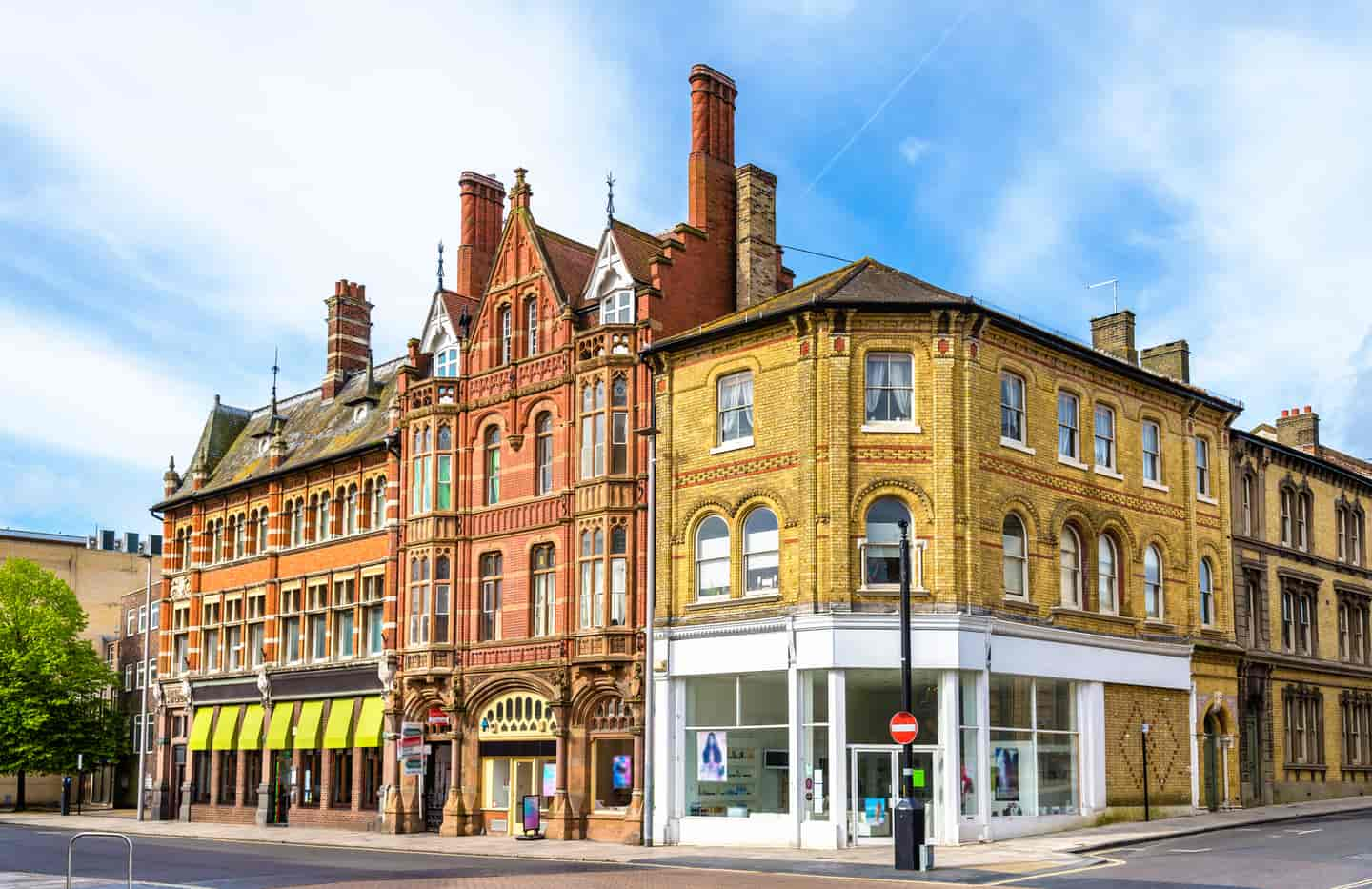 23 Available Properties
Student accommodation in Southampton
Search our selection of student houses, flats and studios in Southampton - located close to the city's main universities.
Accommodation types in Southampton
Living independently, or with a group of housemates?
Explore your options and find your perfect match.
Explore Location
Student areas in Southampton
Not sure where in Southampton to start your property search?
Take a look at our brief guide. There is something for everyone!
Bassett is just 1.5km away from the University of Southampton's Highfield Campus and the Southampton Sports Centre. Glen Eyre and the area around Burgess Road are both fantastic options for student housing in Southampton - offering house shares and apartments to suit a range of preferences.
Highfield is home to the main campus for the University of Southampton and therefore attracts an abundance of students looking for student houses in Southampton. You'll also find St Denys Train Station within walking distance, the University of Southampton Avenue Campus and Southampton Common.
The Polygon is a popular area with Solent University students due to its close proximity to the main campus and Southampton city centre. It's one of the best options for those students who want to be close to the city centre, but save costs on student housing in Southampton.
Portswood has the largest student population in Southampton and it's easy to see why. It's a diverse area with plenty of shops, restaurants, and bars. There's a large selection of student houses in Southampton to choose from to suit a range of budgets, and the University of Southampton Highfield Campus and Southampton Solent University are both just a short walk or bus journey away.
Shirley is a large residential area near the city centre with a range of diverse student lets in Southampton. The area is also home to The Southampton General Hospital, Shirley high street and Southampton Common, making it a popular area with medical students.
The City Centre is a convenient area for Southampton Solent University students and University of Southampton students who have lectures at the Waterfront Campus. While student accommodation in Southampton is a tad more expensive in the city centre, it's the best location for experiencing this vibrant coastal town.
Universities in Southampton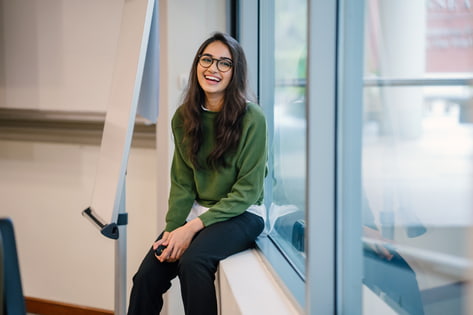 Solent University, Southampton
Solent University was officially established as a university in 2005 and specialises in courses in business, technology, art and design, media production, maritime, the creative industries and sport. In 2015 the university won the Times Higher Education 'Most Improved Student Experience' Award and ranked among the top 30 universities in the UK in the 2019 National Student Survey.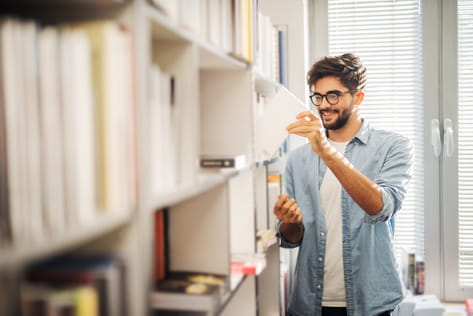 University of Southampton
The University of Southampton is a Russell Group university with five campuses in Southampton, one in Winchester and one in Malaysia. It's ranked number 77 in the QS World University Rankings, 15th in the Complete University Guide 2022 and 16th in the Guardian University Guide 2022.
About student living in Southampton
When it comes to student living, you'll find plenty of student accommodation in Southampton and lots to explore in the city. Here's some of the best bits:
Food and Drink
With some fantastic alfresco dining spots, vegan fast food, healthy dining and some of the finest coffee, Southampton is a foodie's paradise. Make sure you try 7Bone Burger for the best vegan burgers around, and when the warm weather hits - Piecarumba and Popsi's Pizza are fantastic spots to enjoy tasty food in the open air. Southampton even has its own SO Card - offering the best deals and discounts at various businesses in the city.
Nightlife
If live music is your idea of a great night, you're in the right place. Visit the O2 Guildhall, Switch, The 1865 or St.Mary's Stadium for an impressive calendar of live music every month including local musicians and global names. For some late night partying in Southampton's favourite nightclubs, you'll find reasonably-priced drinks and high spirits at Orange Rooms, Switch, Wiggle, Popworld, Trilogy, or Buddha Lounge.
Culture
Determined to demonstrate its cultural heritage, Southampton is bidding to be the UK City of Culture in 2025. Some of the best places to explore the city's art, history and heritage are the SeaCity Museum, Southampton City Art Gallery (which hosts regular exhibitions throughout the year) and the Tudor House - located in the Old Town.
Shopping
Westquay Shopping Centre and Marlands Shopping Centre are both great places to find high-street brands under one roof. But if you want to explore the very best of Southampton's independent retailer scene - head to Bargate market place for food stalls and fresh produce, or Shirley's weekly street market for an artisan shopping experience. All of Southampton's main shopping areas are readily accessible via public transport or a short walk away from most student houses in Southampton.
FAQs about student accommodation in Southampton
Student accommodation in Southampton start at £75 and can cost over £215 per person per week (pppw). The average rental cost for student properties in Southampton is around £95 pppw, excluding bills. For purpose built apartments, the average is £142 pppw. How much you spend all depends on your preferences and whether you choose to opt for a student house share in Southampton or luxury student accommodation in Southampton. Your chosen neighbourhood can have a huge influence on your monthly rental cost too.
In 2019, Southampton was named the fourth most affordable city for students - based on average monthly living costs. StuRents has some great options for cheap student accommodation in Southampton.
Depending on where your main campus is located, students tend to live in private student accommodation in Southampton city centre, Bassett, Portswood, Shirley, Highfield or Polygon.
Being a coastal city, Southampton has a lot to offer compared with other student cities in the UK. It has lots of green space, things to do, bars, cafes and restaurants, as well as a wide range of student rentals in Southampton.
Southampton is ranked as the 6th safest big city in the UK.
The University of Southampton ranks consistently highly in various UK university guides, and featured in the top 100 in the QS World University Rankings 2022.
In 2022, the University of Southampton ranked 16th in The Times and The Sunday Times Good University Guide 2022.
Many student properties in Southampton are now advertised with bills included in the price. Where this is the case, your rental price could include electricity, gas, internet, TV licence and water bills and this is clearly stated on the listing. Properties without bills included are also available, giving you the flexibility to choose your own energy and water suppliers and internet service provider.
It is normal for property managers to require you to pay a security deposit at the time of booking or before you move in. Where a deposit is required and you are signing a tenancy agreement, your property manager must protect your deposit in a legally recognised tenancy deposit scheme. As long as you look after the property and have no deductions for damage or unpaid rent, your deposit will be returned to you after your tenancy agreement ends. Tenancy deposits are legally capped at five weeks' rent per person, so if your own portion of the rent is £100 per week, the maximum deposit would be £500. It is more common however for student deposits to be in the £100-250 range.
The majority of student accommodation in Southampton is rented for fixed contract lengths. For purpose built student accommodation, 43 and 51 week fixed term contracts are the most common. For shared houses, 52 week stays are the most common and generally start in July to September.
Short-term student rentals in Southampton are becoming more popular every year. As a result, property managers are increasingly offering shorter tenancy lengths, whether for the summer period or for individual semesters and terms. This is more common in the purpose built student accommodation sector than in shared student rental houses in Southampton.
Explore Properties
Popular landlords in Southampton
Get started
Are you a Landlord, Agent or Purpose Built Provider?
List your property in Southampton.
About us
Why choose StuRents for accommodation in Southampton?
Verified agents
All new accounts go through a verification process to ensure we only present real, available property listings to prospective tenants.
Over 750,000 rooms
StuRents is the UK's leading student accommodation platform that connects renters to over 750,000 student rooms nationwide.
Since 2008
Through consistent investment in the technology that underpins what we do, StuRents has become the trusted platform for leading operators.
Other cities near Southampton