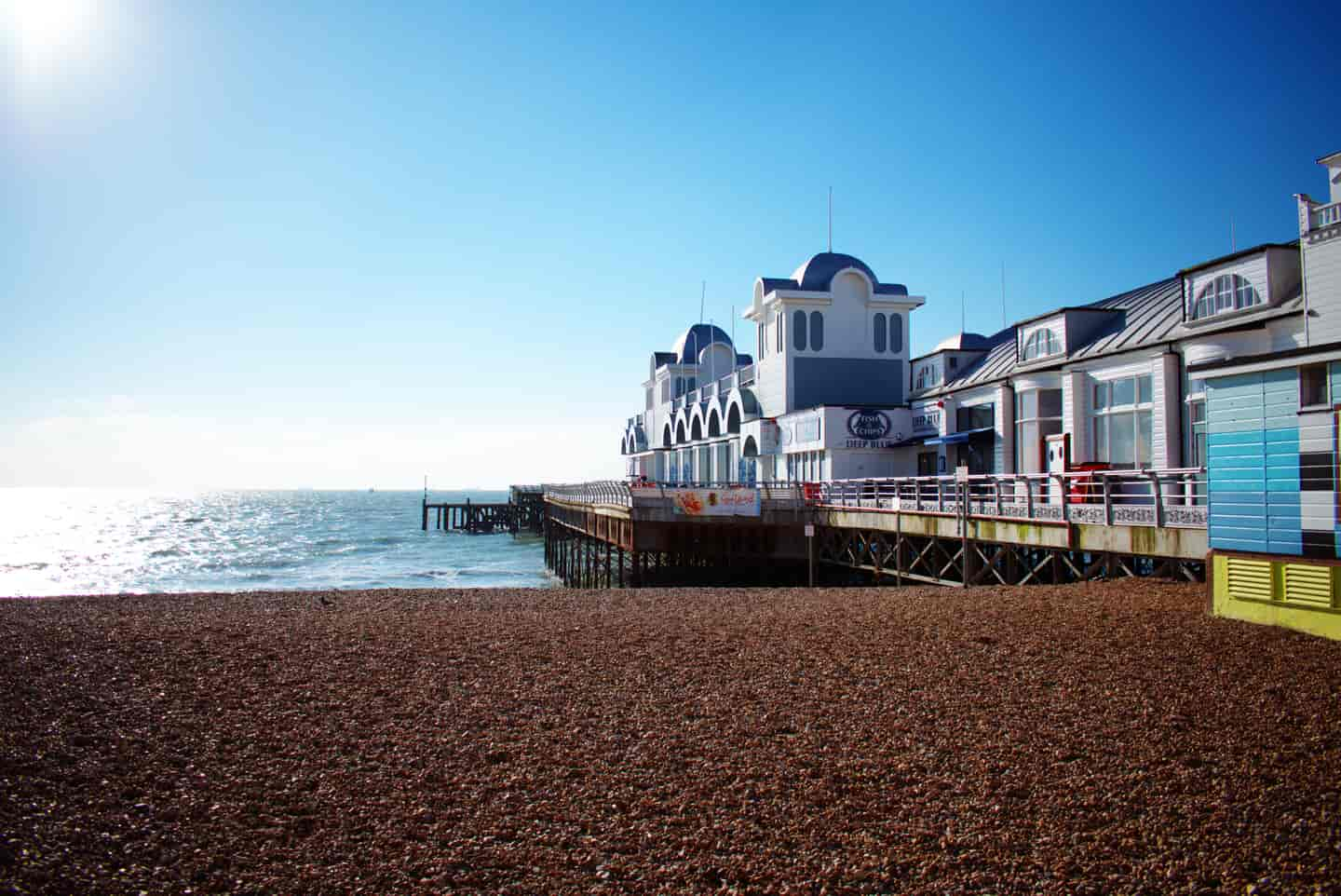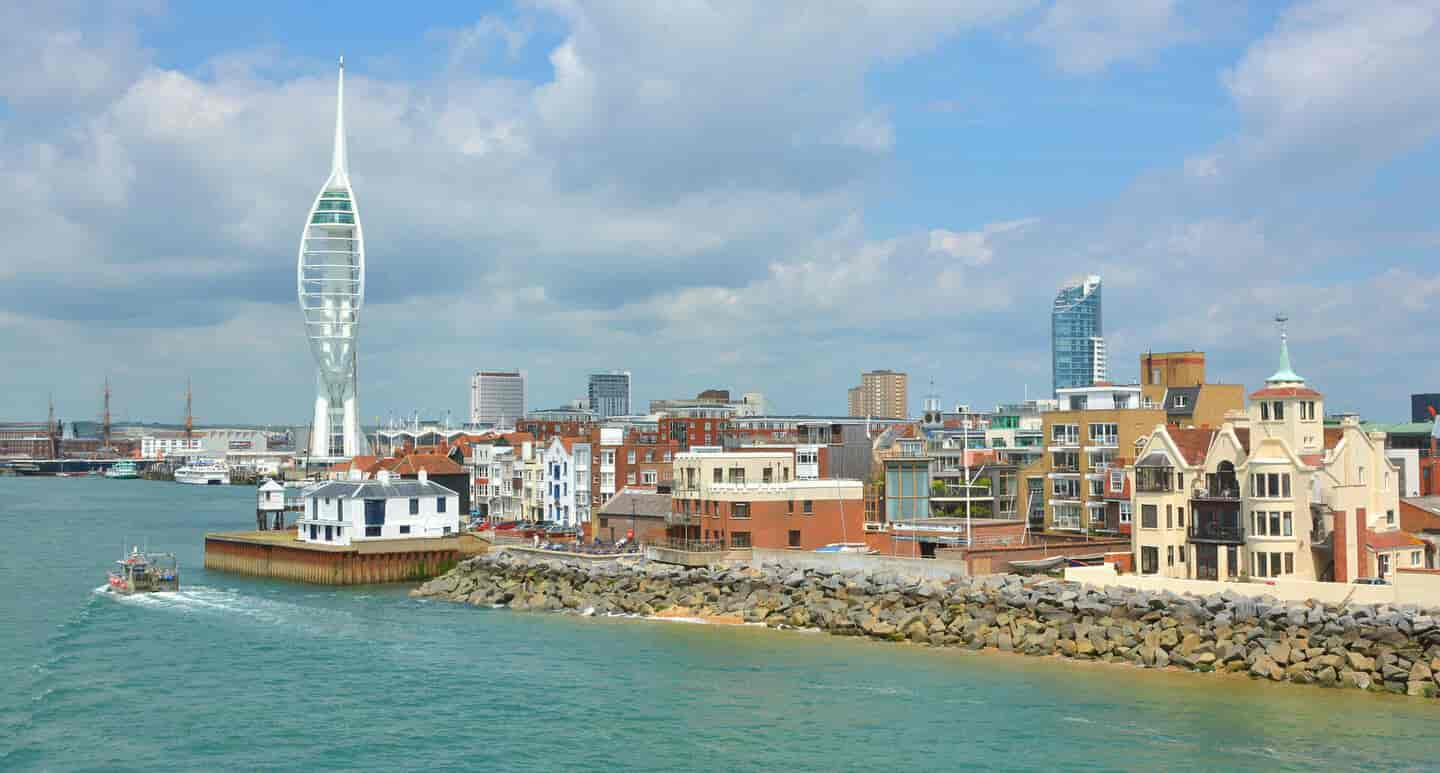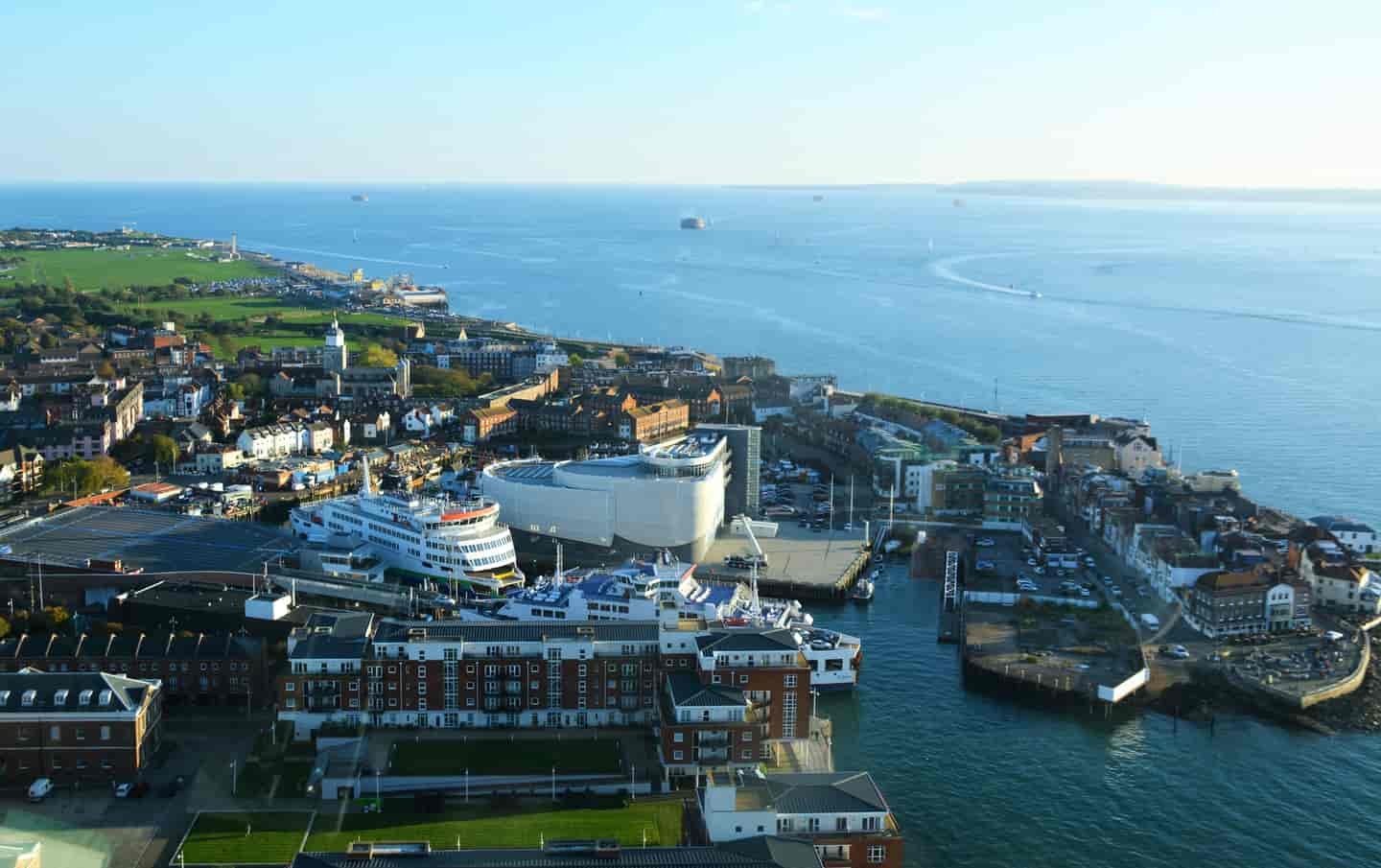 64 Available Properties
Student accommodation in Portsmouth
Search our selection of student houses, flats and studios in Portsmouth - located close to the University of Portsmouth.
Accommodation types in Portsmouth
Living independently, or with a group of housemates?
Explore your options and find your perfect match.
Explore Location
Student areas in Portsmouth
Not sure where in Portsmouth to start your property search?
Take a look at our brief guide. There is something for everyone!
Fratton is a highly sought after and central area for student living. Home to Fratton Road and some of the city's most popular pubs and bars, you can also take a break from the busy streets and escape at Kingston Park. The University of Portsmouth campus is a short ride away by bus and you can easily walk to the city centre to enjoy the nightlife. We have some fantastic options for student houses in Portsmouth based in Fratton.
Gunwharf Quays is a thriving area and highly popular amongst students, mainly for its busy local bars, pubs, restaurants and cafes, as well as a bustling retail space. Properties here include luxury student studio flats in Portsmouth with quick transport links to the rest of the city centre and the University campus. An idyllic location for anyone studying here, StuRents offers a selection of student apartments in Portsmouth, Gunwharf Quays.
Old Portsmouth is made up of narrow cobbled streets, stunning ocean views and historical charm. Nestled close to the city centre and modern developments such as Gunwharf Quays, this quaint area provides affordable student accommodation in Portsmouth and its own set of small independent stores and boutiques to keep you fed, watered and entertained. Offering great deals on student houses to rent in Portsmouth, be sure to find the right place amongst the peace and quiet of Old Portsmouth.
Packed full of student life and a buzzing atmosphere, the city centre is a hub for Portsmouth university student accommodation. Some of the city's finest bars and restaurants reside a short walk away, whilst a thriving high street and large shopping centres offer everything you may need and more. With easy access to the train station and university campus and local amenities at your fingertips, check out our student homes in Portsmouth to find the right place for you.
Southsea is one of the more popular locations for student housing in Portsmouth, due to its close proximity to the city centre and lively atmosphere of the local amenities. Bordering the waterfront and coastline, Southsea comes with some stunning ocean views. The nearby Southsea Common park is an open green space where you can get away and enjoy annual festivals such as the Southsea Show and Kite Festival. Set within walking distance to the University of Portsmouth, we have some of the best student flats in Portsmouth waiting to be rented.
Universities in Portsmouth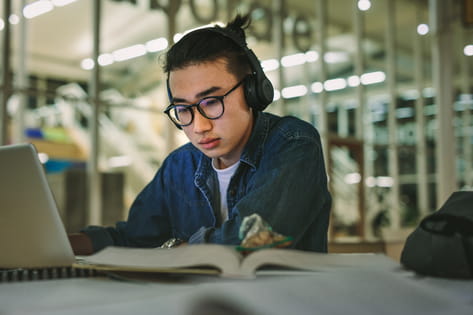 University of Portsmouth
The University of Portsmouth is a well known public institution and one of four to receive the Gold award in the Government Teaching Excellence Framework. It's home to over 25,000 students and ranked 88th in the UK and in the top 600 universities in the world as per The Times Higher Education World University rankings 2022.
About student living in Portsmouth
When it comes to deciding where to live, you'll find plenty of student housing in Portsmouth and lots to explore outside of the lecture theatre. Here's the lowdown:
Food and Drink
Portsmouth is a foodie's heaven, offering first-class world cuisine - from hearty pubs to trendy street food - you can find something to suit all tastes and budgets. Cafes and delis fill the waterfront, with no shortage of big-name restaurants and independent eateries. Venture out for al fresco afternoon tea and cake, visit one of the many fast food establishments, or sample some locally-sourced fresh seafood. Whatever takes your fancy, this port city is ready to provide. Discover a range of student properties in Portsmouth with StuRents.
Nightlife
One of the main draws for students coming to the area is the city's busy nightlife. Portsmouth offers fantastic bars, clubs and pubs perfect for a night out on the town. Maybe it's beer pong Monday at Mr Miyagi's or dancing the night away on Tuesday at The Astoria, all the way to a mega student night at PRYZM on Thursday, followed by a sophisticated Friday at Eden, and letting it all go on Hampshire Boulevard on Saturday. As a student here, you'll be left spoilt for choice, so make sure you are at the heart of the action by taking a look at our range of student accommodation in Portsmouth.
Culture
The scenic waterfront city of Portsmouth is rich in culture and historic sights. There is so much to explore and learn around the city, from renowned attractions to award-winning museums. Portsmouth is home to a historic dockyard, a premier destination for naval history, Charles Dickens's birthplace and the iconic Portsmouth Museum and Art Gallery. Browse our selection of student rentals in Portsmouth and surround yourself with culture whilst studying here.
Shopping
Shopping is at the heart of this picturesque city. Find yourself a bargain at Gunwharf Quays, a shopping centre that's home to over 90 premium retail outlets and one of the most popular areas in the city. The Portsmouth high street is no slouch, with all the brand names and independent stores and boutiques you know and love. Spend the day shopping on the marina at Port Solent, where the fresh ocean breeze and relaxed atmosphere provide the perfect retail therapy experience. Shop around our great deals on student houses in Portsmouth.
FAQs about student accommodation in Portsmouth
Student accommodation in Portsmouth starts at £90 and can cost over £285 per person per week (pppw). The average rental cost for student housing in Portsmouth is around £106 pppw, excluding bills. For purpose built apartments, the average is £138 pppw. How much you spend all depends on your preferences and whether you choose to opt for a student house share in Portsmouth or luxury student accommodation in Portsmouth. Your chosen neighbourhood can have a huge influence on your monthly rental cost too.
The port city is one of the more affordable places for students, with amenities to suit all budgets and plenty of choice of low rent student houses in Portsmouth available with StuRents.
Portsmouth is a popular student city with a busy nightlife, scenic views, and trendy retail spaces, alongside a well regarded University - ranked top 30 in the country. Explore our list of private student houses in Portsmouth.
Most students tend to live around the ever-popular areas of Southsea and Fratton. With a wide range of new student accommodation in Portsmouth available in either location, you can be sure that you will be in good company amongst fellow students and fantastic amenities all around.
The University of Portsmouth provides accommodation options, however, we find that most students seek private rentals at one of the many available student houses in Portsmouth.
The University of Portsmouth is ranked 88th in the UK according to the Good University Guide 2022.
Students in Portsmouth can study, explore, relax, party, shop and dine in the coastal city that has it all. You'll never be more than a moment away from the hustle and bustle of student life, create memories by choosing to stay at one of our select student rentals in Portsmouth.
Many student properties in Portsmouth are now advertised with bills included in the price. Where this is the case, your rental price could include electricity, gas, internet, TV licence and water bills and this is clearly stated on the listing. Properties without bills included are also available, giving you the flexibility to choose your own energy and water suppliers and internet service provider.
It is normal for property managers to require you to pay a security deposit at the time of booking or before you move in. Where a deposit is required and you are signing a tenancy agreement, your property manager must protect your deposit in a legally recognised tenancy deposit scheme. As long as you look after the property and have no deductions for damage or unpaid rent, your deposit will be returned to you after your tenancy agreement ends. Tenancy deposits are legally capped at five weeks' rent per person, so if your own portion of the rent is £100 per week, the maximum deposit would be £500. It is more common however for student deposits to be in the £100-250 range.
The majority of student accommodation in Portsmouth is rented for fixed contract lengths. For purpose built student accommodation, 43 and 51 week fixed term contracts are the most common. For shared houses, 52 week stays are the most common and generally start in July to September.
Short-term student rentals in Portsmouth are becoming more popular every year. As a result, property managers are increasingly offering shorter tenancy lengths, whether for the summer period or for individual semesters and terms. This is more common in the purpose built student accommodation sector than in shared student rental houses in Portsmouth.
Explore Properties
Popular landlords in Portsmouth
Get started
Are you a Landlord, Agent or Purpose Built Provider?
List your property in Portsmouth.
About us
Why choose StuRents for accommodation in Portsmouth?
Verified agents
All new accounts go through a verification process to ensure we only present real, available property listings to prospective tenants.
Over 700,000 rooms
StuRents is the UK's leading student accommodation platform that connects renters to over 700,000 student rooms nationwide.
Since 2008
Through consistent investment in the technology that underpins what we do, StuRents has become the trusted platform for leading operators.
Other cities near Portsmouth