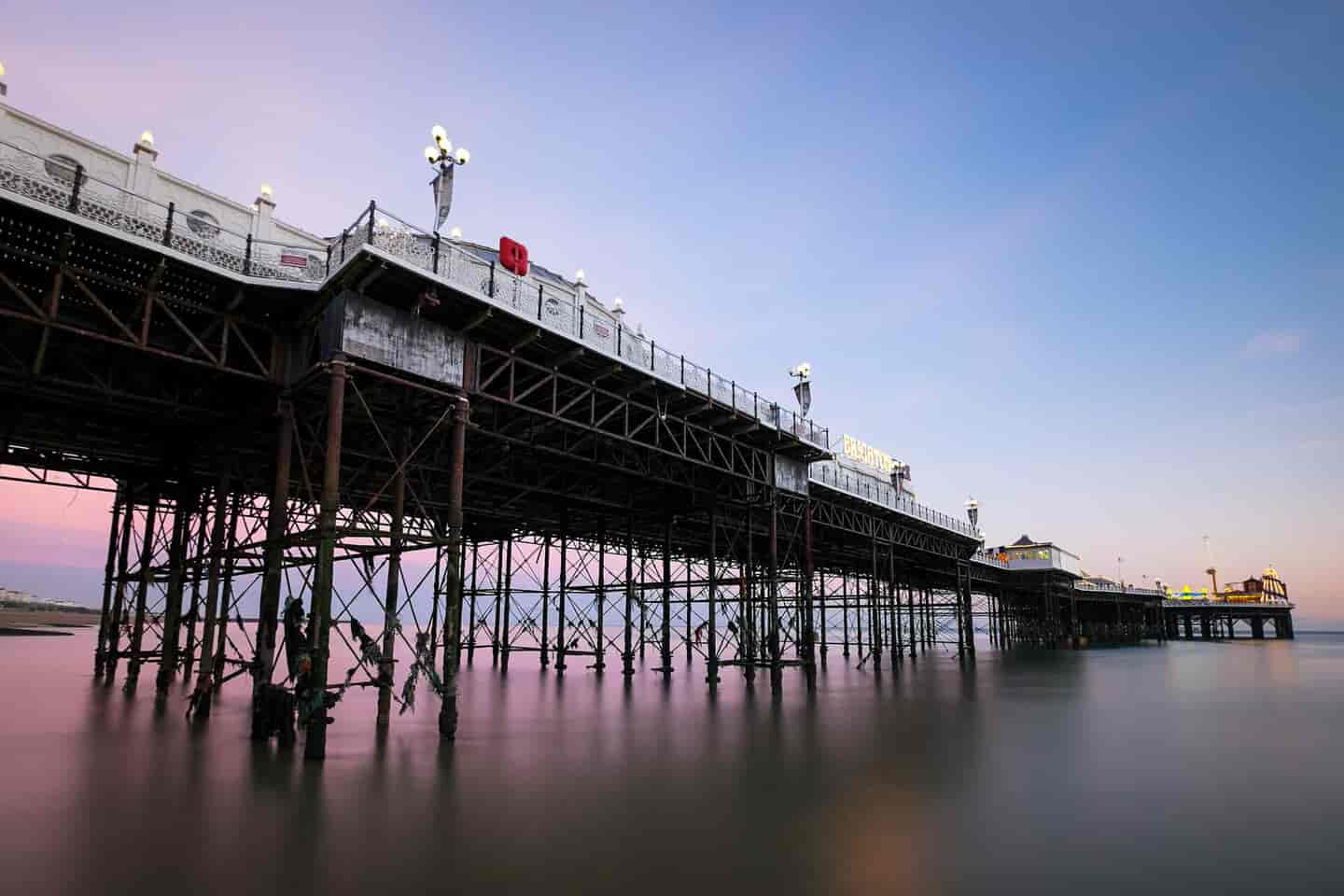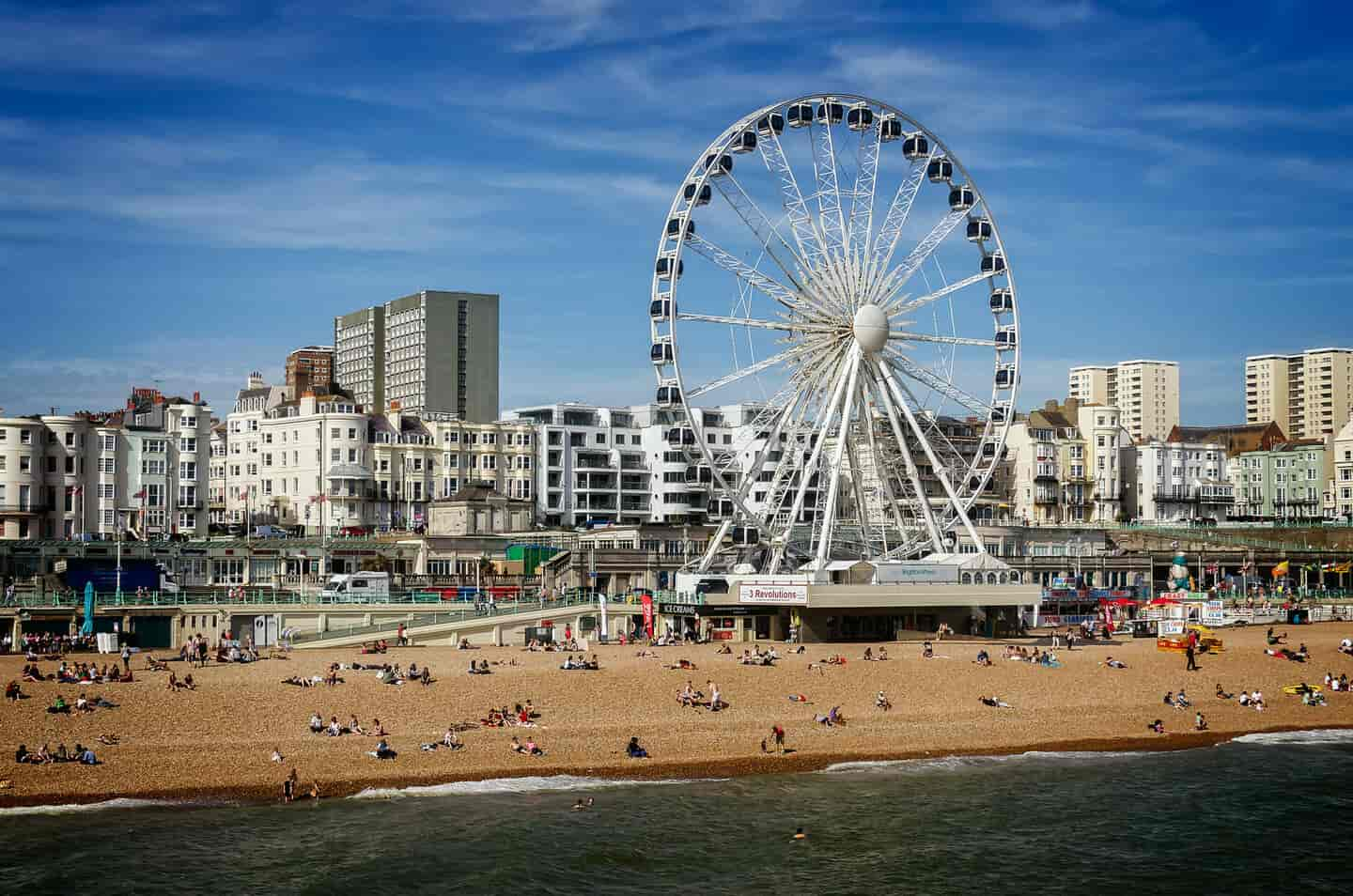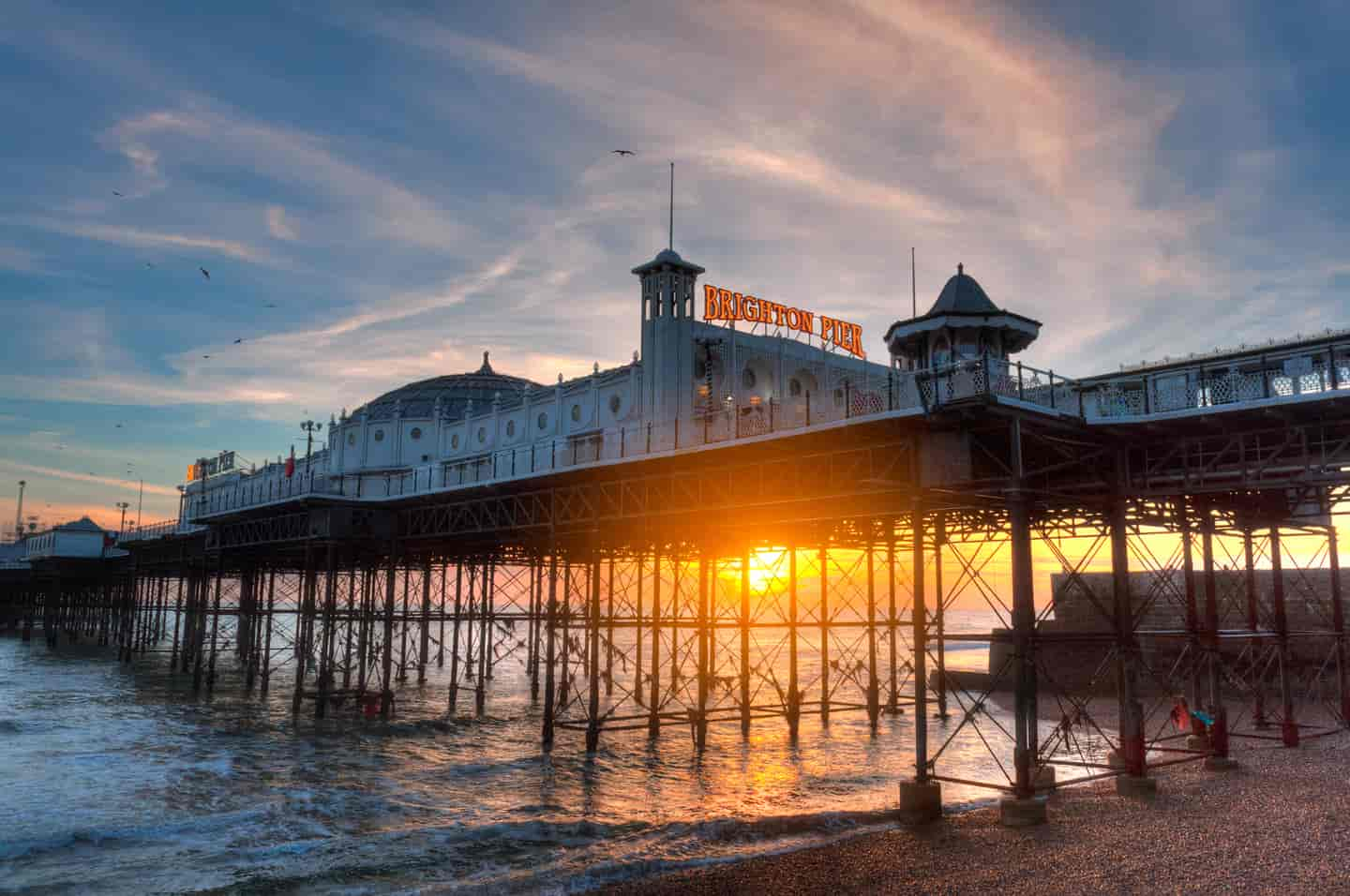 32 Available Properties
Student accommodation in Brighton
Search our selection of student houses, flats and studios in Brighton - located close to the city's main universities.
Accommodation types in Brighton
Living independently, or with a group of housemates?
Explore your options and find your perfect match.
Explore Location
Student areas in Brighton
Not sure where in Brighton to start your property search?
Take a look at our brief guide. There is something for everyone!
With a great selection of student house shares in Brighton, the city centre is a fantastic place to live. With beaches, shops, bars, cafes, restaurants and attractions all within easy reach - city centre living provides the ultimate convenience for students. Brighton station is located in the city centre, and Brighton Palace Pier is a short walk away. Most of the university campuses are a quick walk or bus journey away and students can often get discounts on public transport to and from the university sites.
Elm Grove is a short stroll away from the University of Brighton, and a 25-minute bus journey from the University of Sussex. Students can enjoy a taste of nature at the nearby Elm Grove Village Park and access to many shops just a few minutes walk away. One of the biggest draws to the area is the reasonable costs of student properties in Brighton to rent.
Hollingdean is one of the most popular areas for student housing in Brighton - with many students choosing to live nearby Lewes Road and London Road. Browse our range of student accommodation options in Hollingdean on the StuRents website. Hollingdean is particularly convenient for students studying at the University of Brighton's Moulsecoomb Campus, which is just under 2km away and easy to reach on foot or by bus.
Known as Brighton's little sister, Hove offers a range of student accommodation - from studios, and private apartments to house shares. Hove is just a 20-minute walk, 7-minute drive or 15-minute train ride into Brighton city centre. Although it's not the cheapest area for student rentals in Brighton - it's certainly cheaper than city-centre accommodation. Many students are drawn to living in Hove thanks to its tranquil beaches, watersports, and communal gardens which play host to regular BBQs and festivals.
Situated just over 3km from the University of Brighton's Moulsecoomb Campus and around 6km from the Falmer Campus, and the University of Sussex, Kemptown is a convenient location for student apartments in Brighton. It's also a seafront neighbourhood and came in hot at no.26 on TimeOut's list of the coolest neighbourhoods worldwide.
Situated just 2km from Brighton city centre, Moulsecoomb is a suburb that's home to the University of Brighton's biggest campus and a lively student population. It's just over 2 miles from the Brighton seafront, with plenty of options for student houses in Brighton - from private to shared accommodation. You'll also find the Moulsecoomb Wild Park here - which boasts a great nature trail for running and walks. Moulscoomb has its own railway station and an excellent selection of cafes, pubs, restaurants and bars.
The picturesque Queen's Park area has a lot to offer for students who choose to live there, with its own high street, trendy cafes, and easy access to both the city centre and university campuses. One of the highlights of living here is the Queen's Park - which is abundant with wildlife, nature and picnic spots, making this a great choice for shared student housing in Brighton.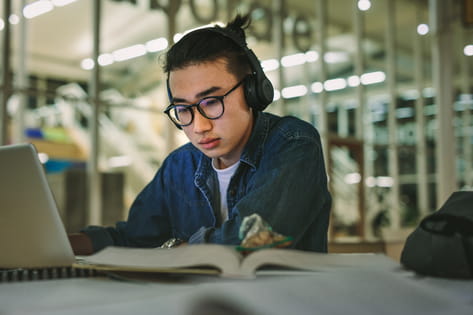 University of Brighton
Based across four campuses on the south coast of England, the University of Brighton has sites in Brighton and Eastbourne and is home to 18,000 students. The university has been part of the city since 1859, and 93% of students surveyed in the National Student Survey 2018 reported that they're "very happy" with both their education and city life. Brighton was recently ranked in the UK student city's top ten (QS Best Student Cities 2019) and was also named the happiest city in England for students.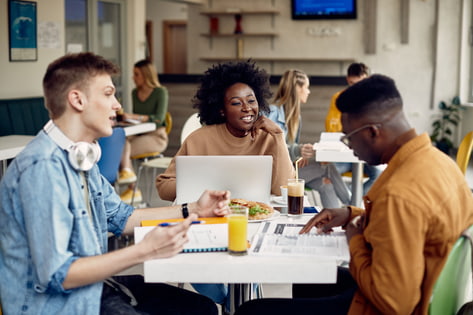 University of Sussex
Located in Falmer on the outskirts of Brighton, The University of Sussex benefits from being close to London, as well as Gatwick and Heathrow airports. The university has over 14,000 students and ten different schools of study. In addition, The University of Sussex is ranked 1st in the world for Development Studies, according to the QS World University Rankings by Subject 2017-2022. Many students who choose to study at The University of Sussex opt to live in private shared housing in Brighton for easy access to the university and all that the city has to offer.
About student living in Brighton
An eclectic seaside resort, Brighton offers the best of both worlds with beach and city vibes and a reputation for attracting creativity, diversity and sustainability. Brighton sits in the middle of a UNESCO World Biosphere Region and borders South Downs National Park - an International Dark Sky Reserve. Whether you're studying at The University of Brighton or The University of Sussex - StuRents offers some of the best student accommodation in Brighton. Here's what else Brighton brings to the table:
Food and Drink
You'll never be short of places to eat and drink in Brighton. With lots of vegan-friendly spots and independent cafes, Brighton caters for all tastes! To enjoy a spot of food by the beach, head to Brighton Pier and choose from fish and chips, frozen yoghurts and fresh doughnuts. Regardless of the location of your student accommodation in Brighton - each area has its own cosy cafes or quirky craft beer pubs.
Nightlife
Brighton nightlife is as diverse as they come - with atmospheric pubs serving up craft beer and real ales, little known cocktail bars, and clubs that host raves, comedy shows and live music. Outside of the city centre, you'll find hidden gems to visit after sunset close to most student properties in Brighton. Brighton also has one of the most progressive LGBTQ+ communities in the UK, and this shines through in the city's nightlife scene. CHALK, Proud Cabaret Brighton and Club Revenge all guarantee a night out to remember.
Culture
Brighton's cultural prominence is undeniable, with Brighton Pier, The Royal Pavilion and the flower-adorned Pavilion Gardens all waiting for you to explore. There's a cultural experience for everyone among Brighton's museums and galleries, with Brighton Fishing Museum, regular exhibitions at Brighton Museum & Art Gallery and The Ceramic House - a gallery dedicated purely to ceramic art. Wherever you choose for your student housing in Brighton, you'll never be too far away from a slice of Brighton's culture.
Shopping
Some of the best areas for shopping 'til you drop' in Brighton include The Lanes, North Laine, Churchill Square and Brighton Marina. Brighton also has a great selection of vintage shops, independent makers and jewellers - perfect if you're looking for something out of the ordinary. All of our student lets in Brighton are well connected to the city centre, with regular public transport, friendly taxi drivers and scenic walking routes.
FAQs about student accommodation in Brighton
Student accommodation in Brighton starts at £95 and can cost over £420 per person per week (pppw). The average rental cost for private student housing in Brighton is around £130 pppw, excluding bills. For purpose built apartments, the average is £244 pppw. How much you spend all depends on your preferences and whether you choose to opt for a student house share in Brighton or luxury student accommodation in Brighton. Your chosen neighbourhood can have a huge influence on your monthly rental cost too.
Depending on your campus location, personal preferences and budget - most students choose to live in private student accommodation in Brighton city centre, Hove, Queens Park, Elm Grove, Hollingdean, Kemptown or Moulsecoomb.
Brighton is an excellent place to live and study for students, with a huge choice of student homes in Brighton city centre and surrounding areas. Not many UK universities are so close to the beach - one of the many reasons that attract so many students to the city each year.
Brighton city centre and Hove can certainly be more expensive than other areas, but once you venture slightly further afield - you'll find a range of cheap student accommodation in Brighton.
Each area of Brighton offers something different, but you may want to consider a few things before making your decision. Many students are keen to check out the proximity to their university and campus, transport links in the area, amenities, nightlife and eateries when choosing student housing in Brighton.
The University of Brighton is ranked 601 in the World University Rankings by Times Higher Education and is also ranked in the top 50 for graduate outcomes (2022 Complete University Guide).
In 2019, Brighton was ranked in the UK student cities top ten (QS Best Student Cities 2019) and also crowned the happiest city in England for students. Student feedback surveys have reported overwhelmingly positive results in terms of satisfaction with both the city and education at both The University of Brighton and The University of Sussex.
Many student properties in Brighton are now advertised with bills included in the price. Where this is the case, your rental price could include electricity, gas, internet, TV licence and water bills and this is clearly stated on the listing. Properties without bills included are also available, giving you the flexibility to choose your own energy and water suppliers and internet service provider.
It is normal for property managers to require you to pay a security deposit at the time of booking or before you move in. Where a deposit is required and you are signing a tenancy agreement, your property manager must protect your deposit in a legally recognised tenancy deposit scheme. As long as you look after the property and have no deductions for damage or unpaid rent, your deposit will be returned to you after your tenancy agreement ends. Tenancy deposits are legally capped at five weeks' rent per person, so if your own portion of the rent is £100 per week, the maximum deposit would be £500. It is more common however for student deposits to be in the £100-250 range.
The majority of student accommodation in Brighton is rented for fixed contract lengths. For purpose built student accommodation, 43 and 51 week fixed term contracts are the most common. For shared houses, 52 week stays are the most common and generally start in July to September.
Short-term student rentals in Brighton are becoming more popular every year. As a result, property managers are increasingly offering shorter tenancy lengths, whether for the summer period or for individual semesters and terms. This is more common in the purpose built student accommodation sector than in shared student rental houses in Brighton.
Explore Properties
Popular landlords in Brighton
Get started
Are you a Landlord, Agent or Purpose Built Provider?
List your property in Brighton.
About us
Why choose StuRents for accommodation in Brighton?
Verified agents
All new accounts go through a verification process to ensure we only present real, available property listings to prospective tenants.
Over 750,000 rooms
StuRents is the UK's leading student accommodation platform that connects renters to over 750,000 student rooms nationwide.
Since 2008
Through consistent investment in the technology that underpins what we do, StuRents has become the trusted platform for leading operators.
Other cities near Brighton