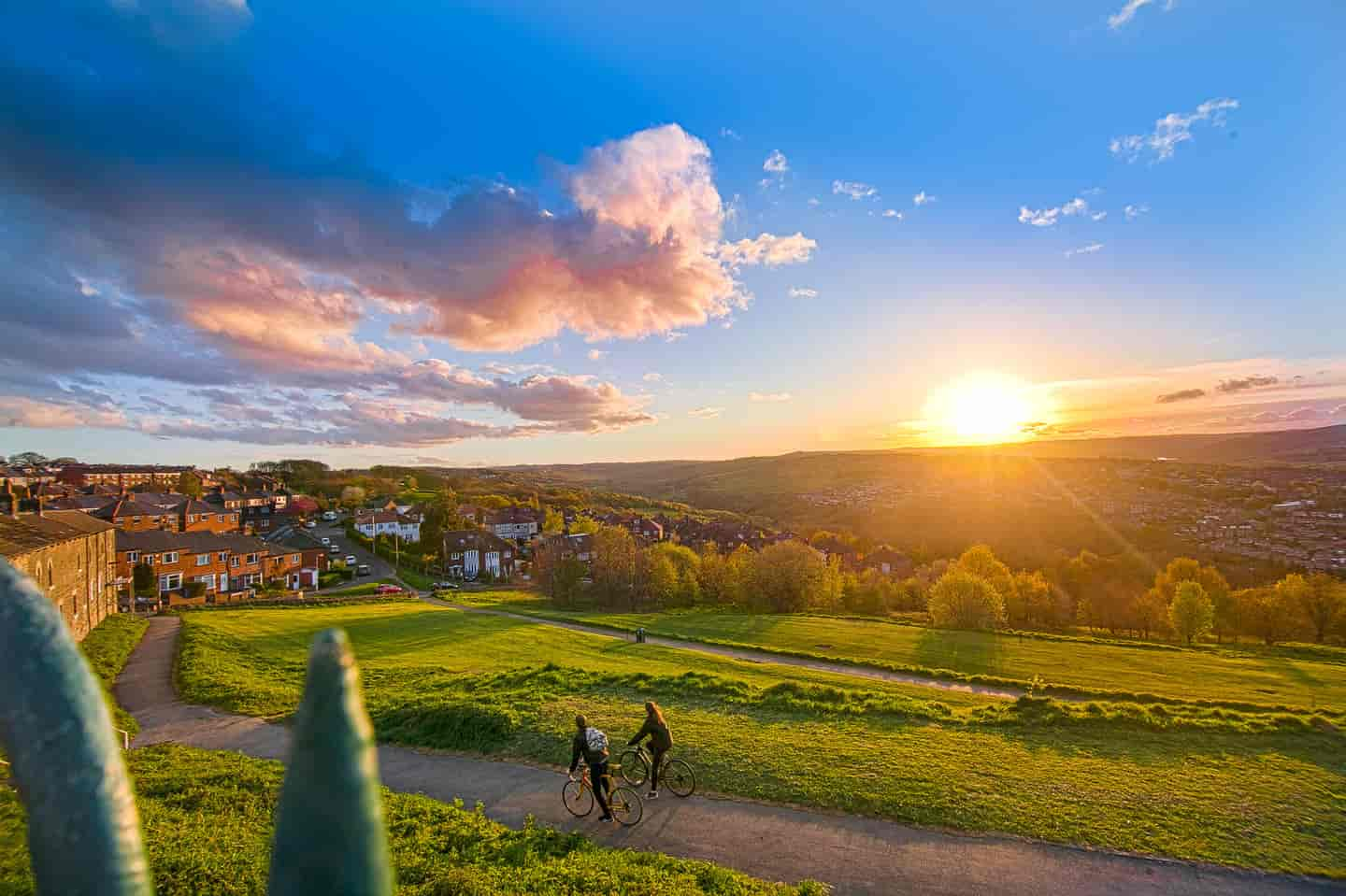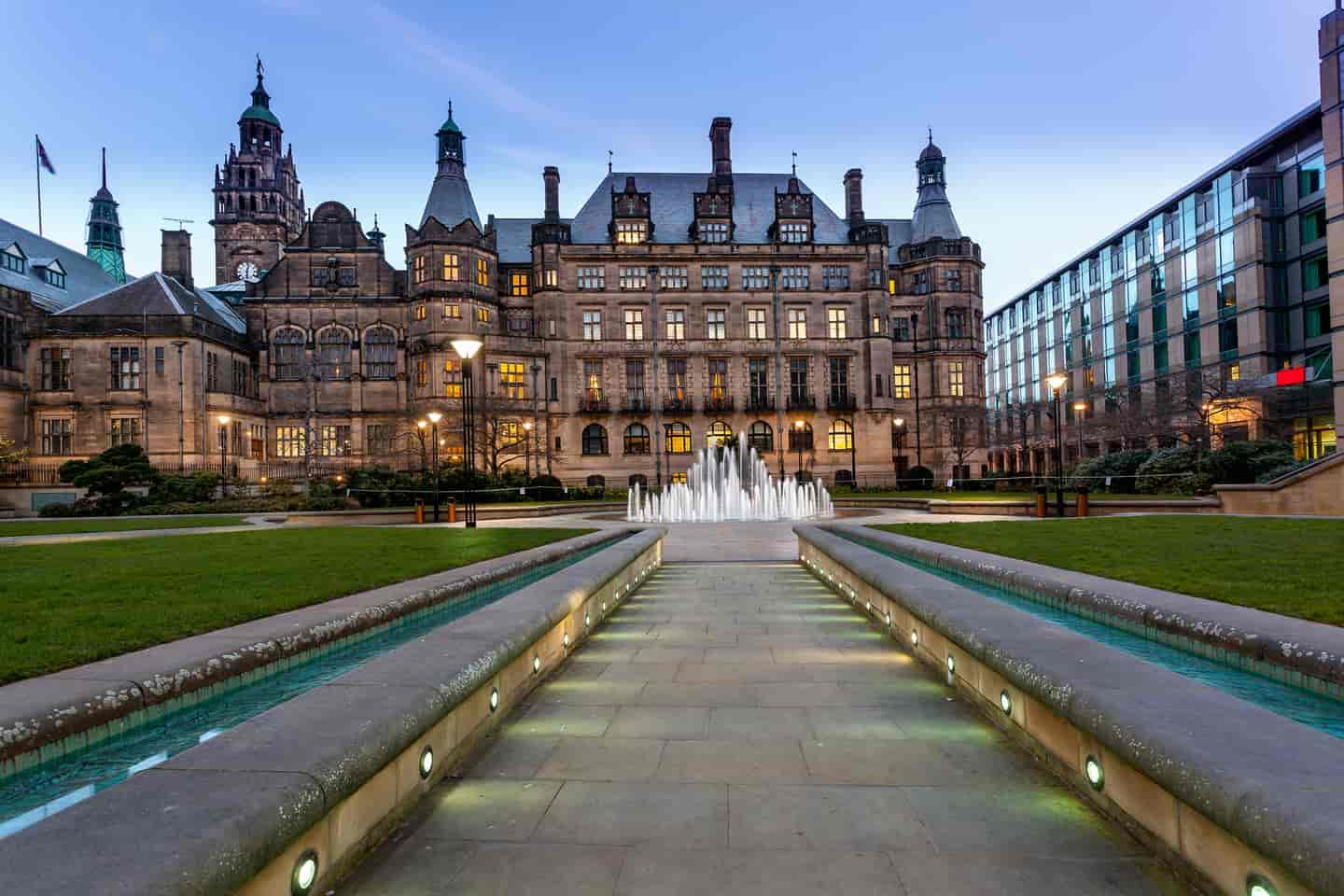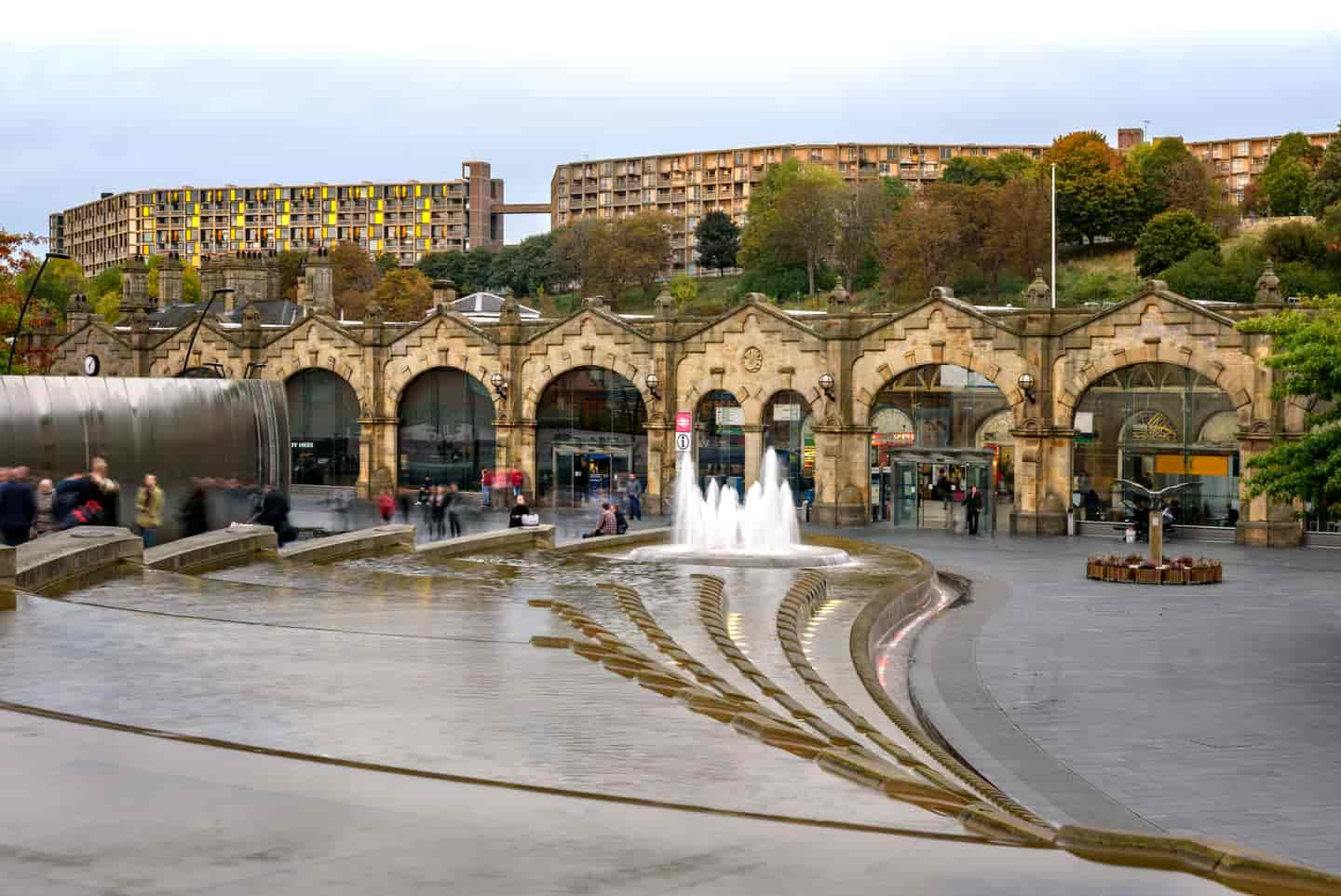 176 Available Properties
Student accommodation in Sheffield
Search our selection of student houses, flats and studios in Sheffield - located close to the city's main universities.
Accommodation types in Sheffield
Living independently, or with a group of housemates?
Explore your options and find your perfect match.
Explore Location
Student areas in Sheffield
Not sure where in Sheffield to start your property search?
Take a look at our brief guide. There is something for everyone!
The area of Broomhall sits perfectly between the two institutions. Ideal for anyone studying at either Sheffield Hallam or the University of Sheffield, with easy access to the city centre and other highly popular student destinations in Ecclesall Road and West Street - where you will find an abundance of nightlife and outdoor space, making Broomhall a great choice for student lets in Sheffield.
Broomhill is a fantastic location close to the Collegiate campus of Sheffield Hallam, and a short distance from the University of Sheffield. With easy links to the city centre, a healthy choice of eateries to suit all tastes and times of the day, as well as a quick trip away from popular student drinking areas in Crookes and Ecclesall - browse StuRents' selection of student houses in Sheffield.
The highly popular and central area of Crookesmoor is situated just off the main campus at the University of Sheffield. A stone's throw away from the famous Student Union and only a few minutes walk from the lively areas of Crookes and Kelham Island, Crookesmoor is a sought after location for student housing in Sheffield.
Standing tall as one of the city's most desirable and sought after student living areas, Ecclesall is perfect for anyone studying at Sheffield Hallam - being based outside the Collegiate campus. Not excluding the University of Sheffield which is also a short walk away. Full of life and an amazing social scene to boot, from small retailers, high street names, bars and restaurants to the Botanical gardens and parks; Ecclesall Road doesn't disappoint in offering the perfect student housing in Sheffield.
Look no further than the bright city lights if you want to be in the heart of the action. Our student accommodation in Sheffield city centre offers a wide range of options from 1 to 3 bedroom properties. Ideal for anyone looking to study at Sheffield Hallam with its central campus and extremely well-connected transport links - it's also a comfortable distance from the main campus of The University of Sheffield.
Universities in Sheffield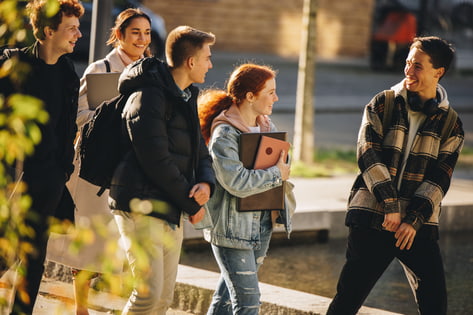 Sheffield Hallam University
Sheffield Hallam is a sophisticated yet trendy university split over two campus sites: the City Campus located near the main train station, and the Collegiate campus situated in the Broomhall area. The university is the 14th largest in the UK and provides education to over 30,000 students.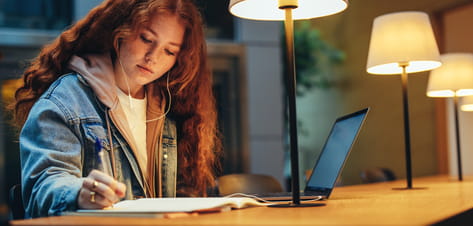 The University of Sheffield
The University of Sheffield stands as one of the original red brick universities and a world top 100 ranked institution. Spread across the main Western Bank campus in the centre, and St George's campus to the east, which is also home to the well known Sheffield Technical School. Many of our student properties in Sheffield are perfectly placed for studying at The University of Sheffield.
About student living in Sheffield
Sheffield, the industrial capital of the North, and a historic city of culture and heritage fueled by a deep community is a great place to call home. A true university city, with two world-leading institutions and a bustling independent scene - find everything you need to thrive and learn here. Read more about Sheffield's highlights below.
Food and Drink
Quality food and drink are never hard to find in Sheffield, with a vast collection of familiar national chains on offer, alongside a thriving independent scene. Irresistible street food, artisan cafes, and fantastic local produce-led restaurants innovate the city's food scene so you can sample something different at every corner. To add to the list of Sheffield's credentials, the city was also named the Real Ale Capital of the World 2016, with new breweries popping up all the time, you will be sure to find your perfect hop. Making the most of the local heritage, Sheffield has repurposed industrial spaces as chic cocktail and craft beer spaces where you can get lost in exposed brick-laden bars, colourful rooftop terraces and quirky shipping containers masquerading as cocktail lounges.
Nightlife
A city with such diverse spaces means no night out is ever the same. From the Leadmill, the local longest-running live music venue and nightclub, to Tank - home of the annual Bassfest. Another great option is Network for indie and electronic music, and Hope Works, which is also the base for the incredible No Bounds festival. Find solace at The Washington, which stands as one of the spiritual homes of Sheffield's music scene or visit Bar One - the excellent Sheffield Students' Union.
Culture
Sheffield is the world's greenest city with over a third of the area sitting in the Peak District national park. Filled with stylish venues, a wealth of green space and huge sustainability credentials - Sheffield is a real crowd-pleaser. From a popular music and gig arena to a loyal sports fan base, this city has gradually reinvented itself as the capital of cool. Check out the renowned Winter Garden, which is Europe's largest urban glasshouse, or mosey on down to the fashionable Kelham Island district - recently voted one of the UK's best neighbourhoods, where you can find an abundance of hip venues. You can also take a trip to Bramall Lane - which stands as the world's oldest professional football ground, and learn why Sheffield is in fact, the home of football.
Shopping
When it comes to shopping in Sheffield, you may have already heard of the iconic Meadowhall Shopping centre. Residing on the outskirts of the city, it houses over 280 stores and attracts around 30 million visitors each year. Alongside the varied selection of shops, you'll find a multiplex VUE cinema and an outstanding food court at the Oasis Quarter spanning over two floors. Meanwhile, in the centre, you can get lost around an eclectic mix of designer boutiques, vintage treasures and local makers. For a taste of the high street, look no further than the two main shopping precincts in Fargate and The Moor. While Sharrow Vale Road provides a much more independent shopping experience and a good excuse to check out the Pete McKee Art Gallery and leave with something special.
FAQs about student accommodation in Sheffield
Student homes in Sheffield start at £64 and can cost up to £325 per person per week (pppw). The average rental cost for student houses in Sheffield is around £96 pppw, excluding bills. How much you spend all depends on your preferences and whether you choose to opt for a student house share in Sheffield or luxury student accommodation in Sheffield. Your chosen neighbourhood can have a huge influence on your monthly rental cost.
Depending on the campus you're studying at, you will find plenty of choices within Sheffield's main student let areas. Whether you're looking for a stylish student flat or apartment or leaning towards a house share - you can be sure to find student houses in Sheffield to suit your needs and budget.
Popular student accommodation in Sheffield includes Ecclesall Road, Broomhill and Broomhall, alongside Crookesmoor.
Depending on your preferences, you could apply for catered accommodation at Sheffield University, however, many students prefer to opt for private student accommodation in Sheffield.
Being situated in Yorkshire, Sheffield benefits from an affordable standard of living. Providing student-friendly venues and amenities suited for all tastes and walks of life. Shared student houses in Sheffield are one of the cheapest accommodation options.
The University of Sheffield ranks at No. 26, whilst Sheffield Hallam comes in at No. 67, as per the Complete University Guide.
Many student properties in Sheffield are now advertised with bills included in the price. Where this is the case, your rental price could include electricity, gas, internet, TV licence and water bills and this is clearly stated on the listing. Properties without bills included are also available, giving you the flexibility to choose your own energy and water suppliers and internet service provider.
It is normal for property managers to require you to pay a security deposit at the time of booking or before you move in. Where a deposit is required and you are signing a tenancy agreement, your property manager must protect your deposit in a legally recognised tenancy deposit scheme. As long as you look after the property and have no deductions for damage or unpaid rent, your deposit will be returned to you after your tenancy agreement ends. Tenancy deposits are legally capped at five weeks' rent per person, so if your own portion of the rent is £100 per week, the maximum deposit would be £500. It is more common however for student deposits to be in the £100-250 range.
The majority of student housing in Sheffield can be rented for fixed contract lengths. For purpose built student accommodation, 43 and 51 week fixed term contracts are the most common. For shared houses, 52 week contracts are the most common and generally start in July to September.
Short-term student rentals in Sheffield are becoming more popular every year. As a result, property managers are increasingly offering shorter tenancy lengths, whether for the summer period or for individual semesters and terms. This is more common in the purpose built student accommodation sector than in shared student rental houses in Sheffield.
Explore Properties
Popular landlords in Sheffield
Get started
Are you a Landlord, Agent or Purpose Built Provider?
List your property in Sheffield.
About us
Why choose StuRents for accommodation in Sheffield?
Verified agents
All new accounts go through a verification process to ensure we only present real, available property listings to prospective tenants.
Over 750,000 rooms
StuRents is the UK's leading student accommodation platform that connects renters to over 750,000 student rooms nationwide.
Since 2008
Through consistent investment in the technology that underpins what we do, StuRents has become the trusted platform for leading operators.
Other cities near Sheffield