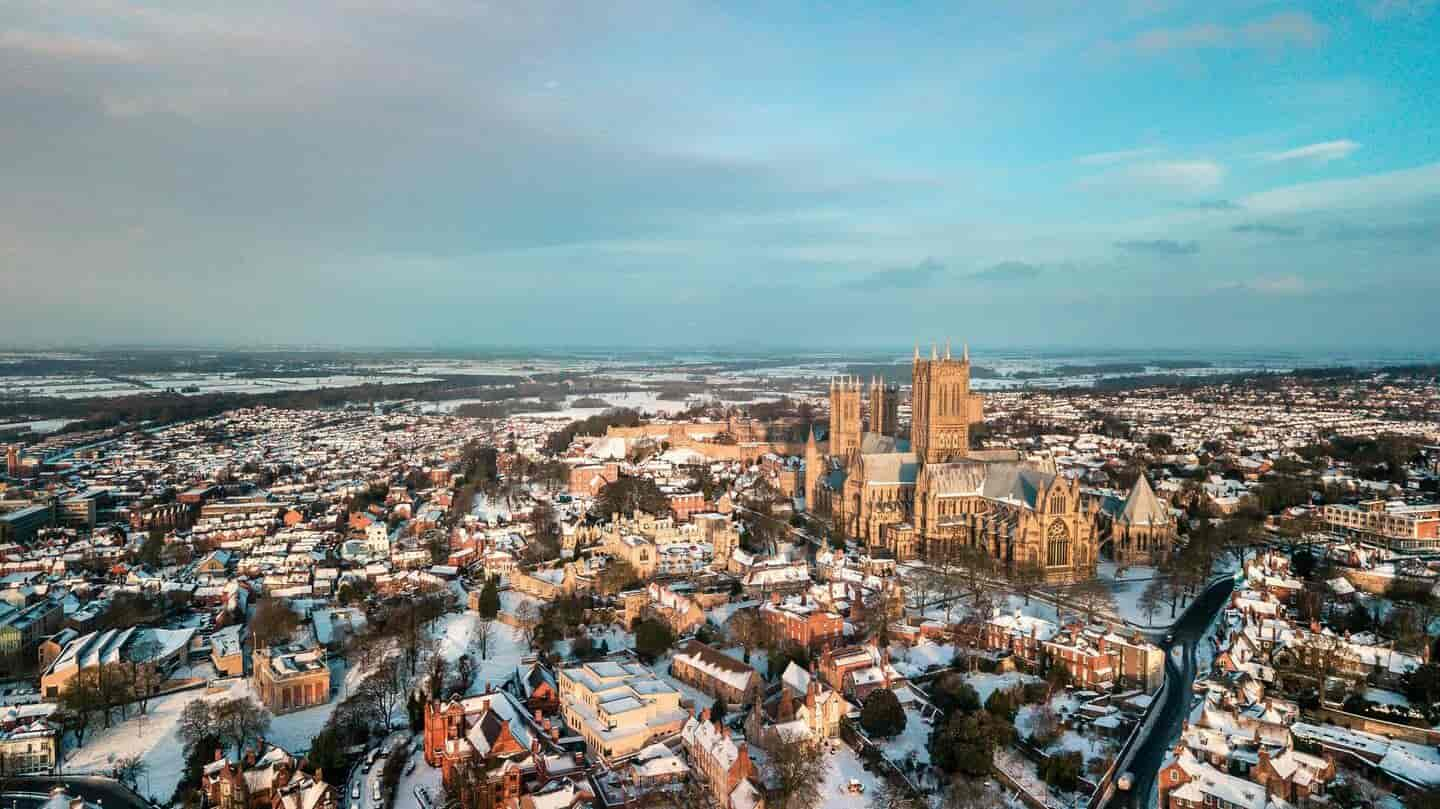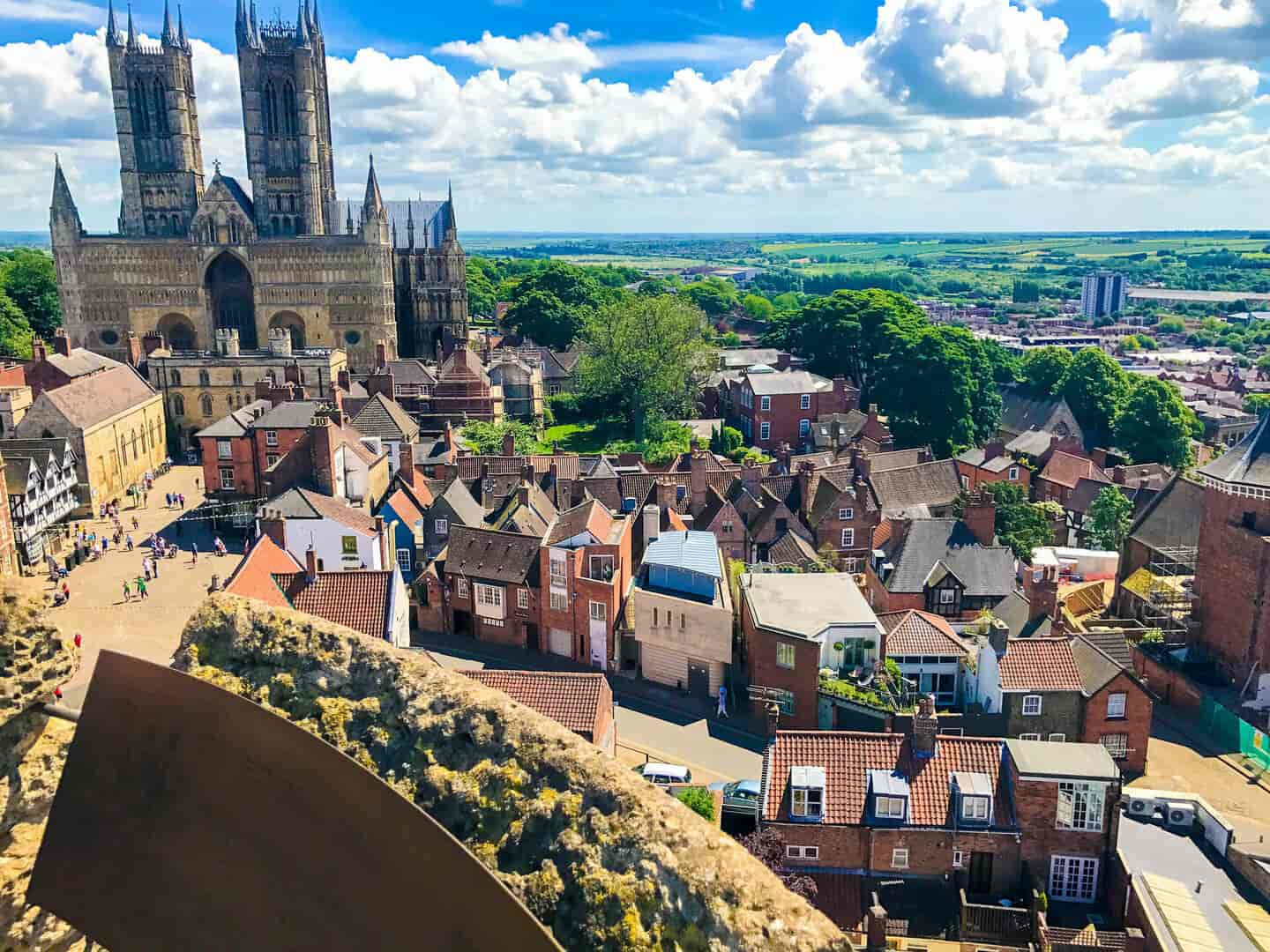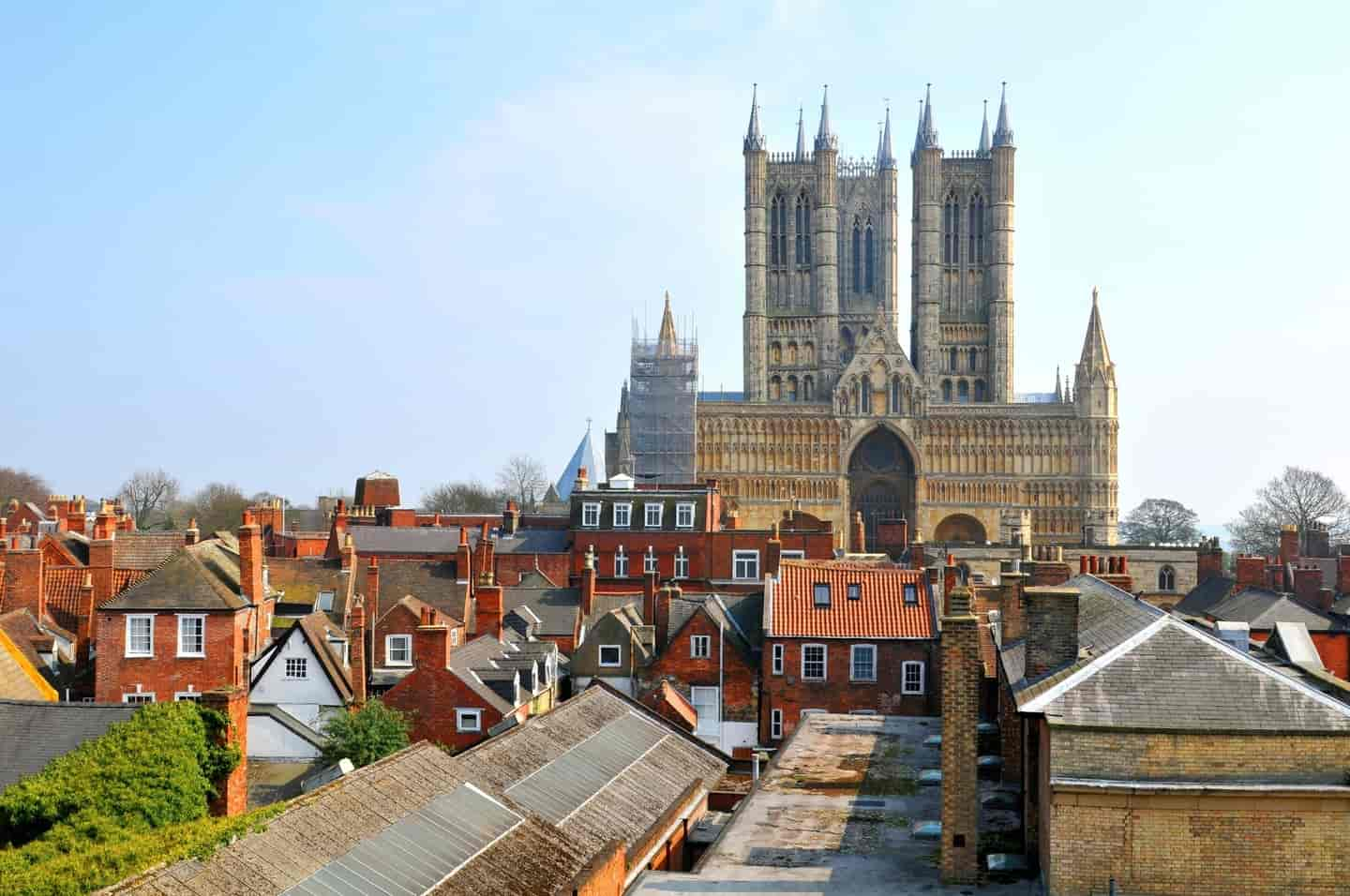 283 Available Properties
Student accommodation in Lincoln
Search our selection of student houses, flats and studios in Lincoln - located close to the city's main universities.
Accommodation types in Lincoln
Living independently, or with a group of housemates?
Explore your options and find your perfect match.
Explore Location
Student areas in Lincoln
Not sure where in Lincoln to start your property search?
Take a look at our brief guide. There is something for everyone!
The epicentre of culture and life in the city. One of the most popular choices for student accommodation in Lincoln. Quick and easy transport links to the University of Lincoln campus and neighbouring student hotspots, make the city centre a desirable and lively location to start your academic journey. Local museums, picturesque streets, and an abundance of shops and bars provide excellent local amenities. Search through our range of student studio flats in Lincoln and find the right one for you.
Monks Road is based East of the city centre and is ever-growing in popularity with students due to the effortless access to both the University of Lincoln and Bishop Grosseteste University. The area is jam-packed with takeaways, pubs and stores providing all the essentials for student living. StuRents offer some of the best student housing in Lincoln around Monks Road.
Sincil Bank is a friendly and sought after student neighbourhood. Home to the Lincoln City FC stadium and the glorious parkland of South Commons. A short walk away from the city centre, student amenities and retail therapy is never far from your doorstep, with our extensive range of new student accommodation in Lincoln, you can ensure the quintessential student experience in the area.
Uphill is a highly central and historic area of Lincoln. Tourists, locals and students flood the streets in search of culture, atmosphere and a fantastic shopping, food and drink scene. With all this going on it is no surprise that student houses in Lincoln around the area are ever-popular and in demand. The steep hilly and colourful cobbled streets of Uphill create a unique student living experience not to be missed.
The West End neighbourhood is situated only 15 minutes from the lively city centre. An area where students rub shoulders with local residents in perfect harmony. West End is a relatively relaxed and quiet residential area with all the essentials available close by and easy travel links to both University campuses. This much-loved location benefits from affordable terraced housing and some great deals on student houses in Lincoln.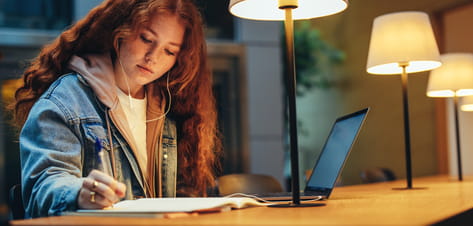 Bishop Grosseteste University
Bishop Grosseteste University is a smaller modern institution established as a teacher training college in 1862 and awarded University status in 2012. It's home to around 3,000 students with its campus centrally located in the Uphill area, and it's also ranked 95th in the UK as per The Times University League Table.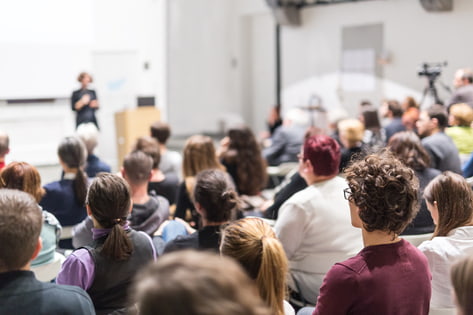 University of Lincoln
The University of Lincoln is a public research university with over 16,000 students annually. It was the winner of the Gold award in Teaching Excellence Framework and is ranked 34th in the UK, 8th in Agriculture and Forestry and 2nd in Business and Economics according to The Complete University Guide rankings.
About student living in Lincoln
Lincoln is one of the UK's great historic cities and a popular hub for student living. When it comes to choosing the right place as your student residence, you'll find plenty of options for student accommodation in Lincoln and lots to explore in the local area. Take a look at some of the highlights of the city:
Food and Drink
Discover an eclectic food and drink scene in Lincoln, filled with modern cocktail bars, fine dining and real ale pubs. Choose from 150 international beers and spirits at the Strait and Narrow, or waltz on down to Brayford Waterfront offering a great selection of eating and drinking venues, from well-known chains to independent local restaurants and cafes. Enjoy live music at the Rogue Saint or stop for afternoon tea at Bunty's Tea Room. Students here can find something for all tastes and budgets, as well as fantastic deals on student accommodation in Lincoln with StuRents.
Nightlife
Whether you plan on dancing until the early hours or relaxing in a cosy pub, Lincoln student nightlife has you covered. The city presents an electric atmosphere of pubs, bars and clubs with an array of specialist events and student nights on offer throughout the week. Set within walking distance of each in the city centre you can find superclubs like Home with six rooms to suit individual tastes or Moka & Shack which keeps its doors open until 4 am and is one of Lincoln's oldest night venues. The Brayford Waterfront provides an alternative to the city centre madness with traditional pubs and stylish bars designed for you to kick back after a hard day of studying. Make sure you are at the heart of the action with our select student flats in Lincoln.
Culture
A city with a contemporary edge, where old meets new. Rich in history and culture, Lincoln offers an experience with over 2,000 years of architecture and social history. Home to iconic monuments such as Lincoln Cathedral, one of the finest gothic buildings and once the tallest in the world, and Lincoln Castle where one of only four surviving copies of the Magna Carta is held. Visit The Usher Gallery in the heart of Lincoln's cultural quarter or take a trip to The Collection, an award-winning archaeology museum. With so much culture packed into the city of Lincoln, it's easy to get lost in all the sights. Find the ideal student housing in Lincoln and begin your next adventure.
Shopping
Lincoln takes shopping to another level with an extensive range of retail outlets, shopping centres, markets and a bustling High Street. Complete with all your favourite brands and stores the High Street boasts two large shopping centres and an indoor market, whilst a vibrant independent scene is just around the corner with over 200 locally-owned boutiques and specialist shops based on Steep Hill and The Strait. Bailgate and Waterside retail centres will keep you busy browsing for hours, with Cornhill Quarter and Lincoln Street Markets offering a unique experience of local produce, antiques, fashion and crafts. All of our student housing in Lincoln is situated close to these great amenities.
FAQs about student accommodation in Lincoln
Student accommodation in Lincoln starts at £65 and can cost over £350 per person per week (pppw). The average rental cost for student housing in Lincoln is around £92 pppw, excluding bills. For purpose built apartments, the average is £106 pppw. How much you spend all depends on your preferences and whether you choose to opt for a student house share in Lincoln or luxury student accommodation in Lincoln. Your chosen neighbourhood can have a huge influence on your monthly rental cost too.
Students in Lincoln often choose lively areas such as Monks Road and Sincil Bank to set up roots, with many opting for the thriving city centre to find their perfect private student accommodation in Lincoln.
Lincoln is a well thought of and popular student city. Boasting an energetic atmosphere, cultural learnings, high profile institutions and a scenic setting, the city is a great choice for students looking for student accomodation near Lincoln University.
Lincoln provides a fusion of modern city living and a historic cultural setting. Dynamic and atmospheric narrow streets and terraced housing offer fantastic student accommodation to rent in Lincoln, with local amenities and essentials around every corner.
Lincoln offers a bustling nightlife scene jam-packed in its small centre. Clubs and bars are plenty, with something to suit all budgets and tastes. Find the ideal student houses to rent in Lincoln with our extensive list of properties.
The University of Lincoln is ranked 34 in the UK as per The Guardian University Ranking, and in the top 1000 in the world according to QS World University Rankings.
Many student properties in Lincoln are now advertised with bills included in the price. Where this is the case, your rental price could include electricity, gas, internet, TV licence and water bills and this is clearly stated on the listing. Properties without bills included are also available, giving you the flexibility to choose your own energy and water suppliers and internet service provider.
It is normal for property managers to require you to pay a security deposit at the time of booking or before you move in. Where a deposit is required and you are signing a tenancy agreement, your property manager must protect your deposit in a legally recognised tenancy deposit scheme. As long as you look after the property and have no deductions for damage or unpaid rent, your deposit will be returned to you after your tenancy agreement ends. Tenancy deposits are legally capped at five weeks' rent per person, so if your own portion of the rent is £100 per week, the maximum deposit would be £500. It is more common however for student deposits to be in the £100-250 range.
The majority of student accommodation in Lincoln is rented for fixed contract lengths. For purpose built student accommodation, 43 and 51 week fixed term contracts are the most common. For shared houses, 52 week stays are the most common and generally start in July to September.
Short-term student rentals in Lincoln are becoming more popular every year. As a result, property managers are increasingly offering shorter tenancy lengths, whether for the summer period or for individual semesters and terms. This is more common in the purpose built student accommodation sector than in shared student rental houses in Lincoln.
Explore Properties
Popular landlords in Lincoln
Latest student property news in Lincoln
Get started
Are you a Landlord, Agent or Purpose Built Provider?
List your property in Lincoln.
About us
Why choose StuRents for accommodation in Lincoln?
Verified agents
All new accounts go through a verification process to ensure we only present real, available property listings to prospective tenants.
Over 750,000 rooms
StuRents is the UK's leading student accommodation platform that connects renters to over 750,000 student rooms nationwide.
Since 2008
Through consistent investment in the technology that underpins what we do, StuRents has become the trusted platform for leading operators.
Other cities near Lincoln