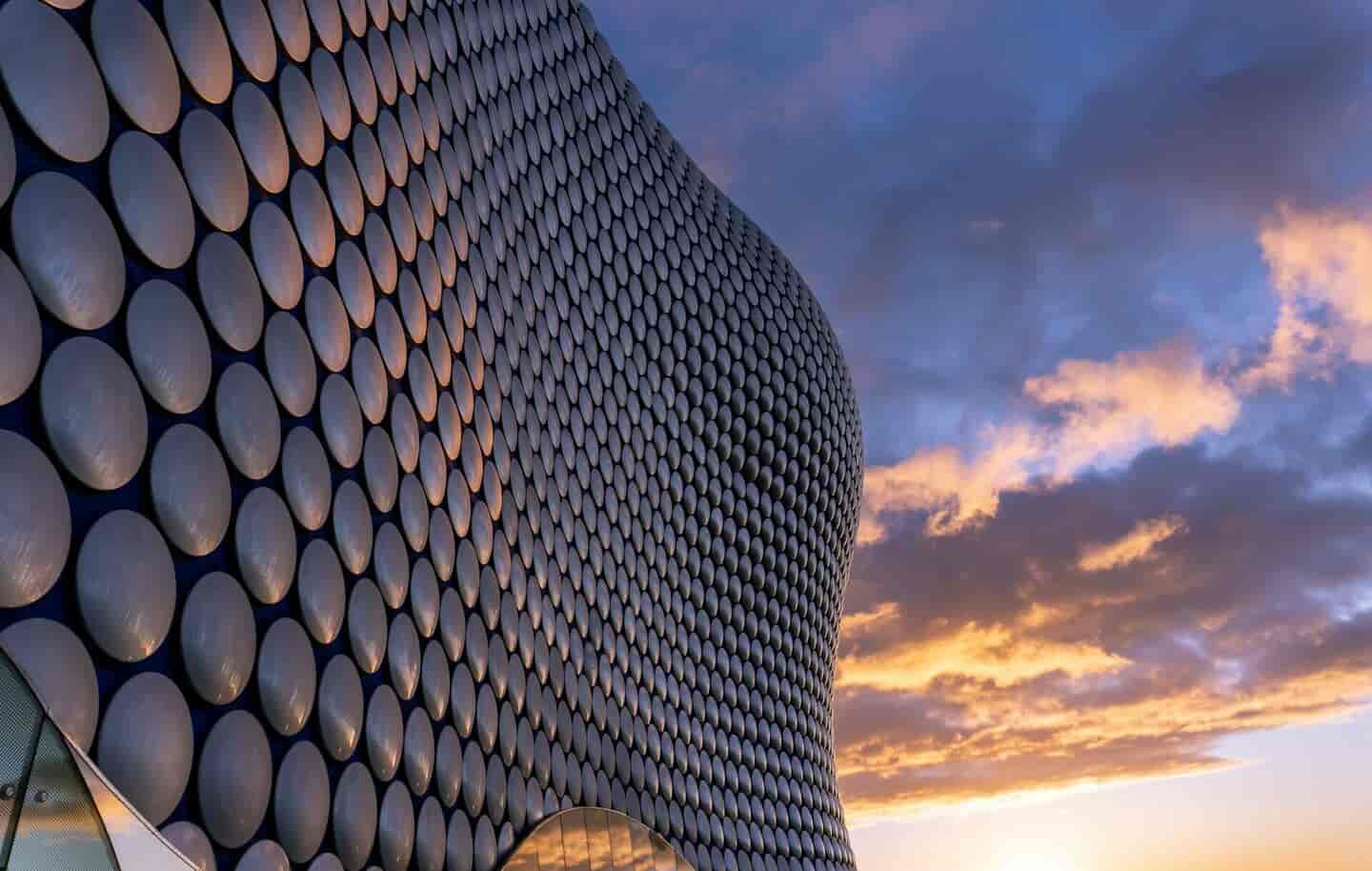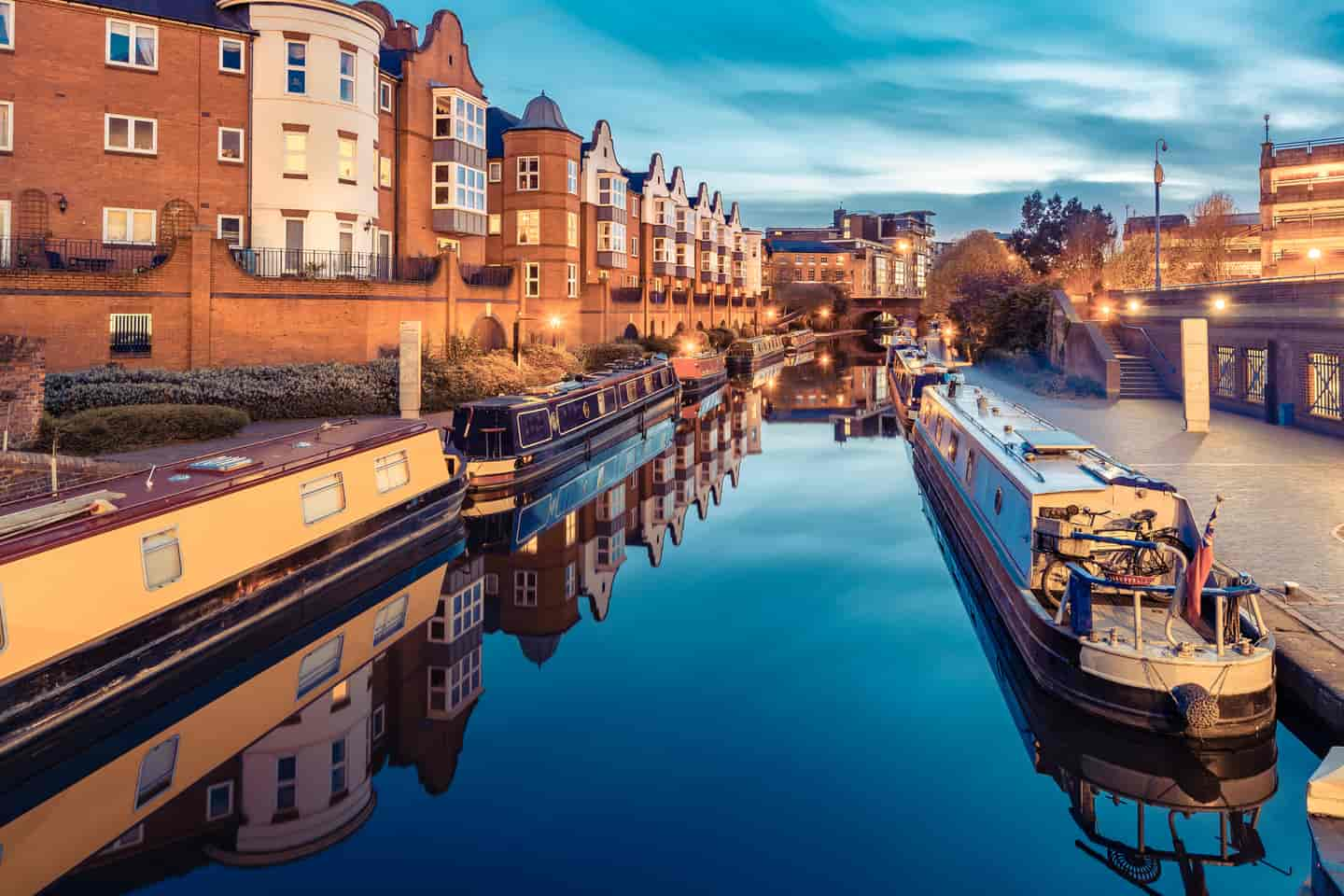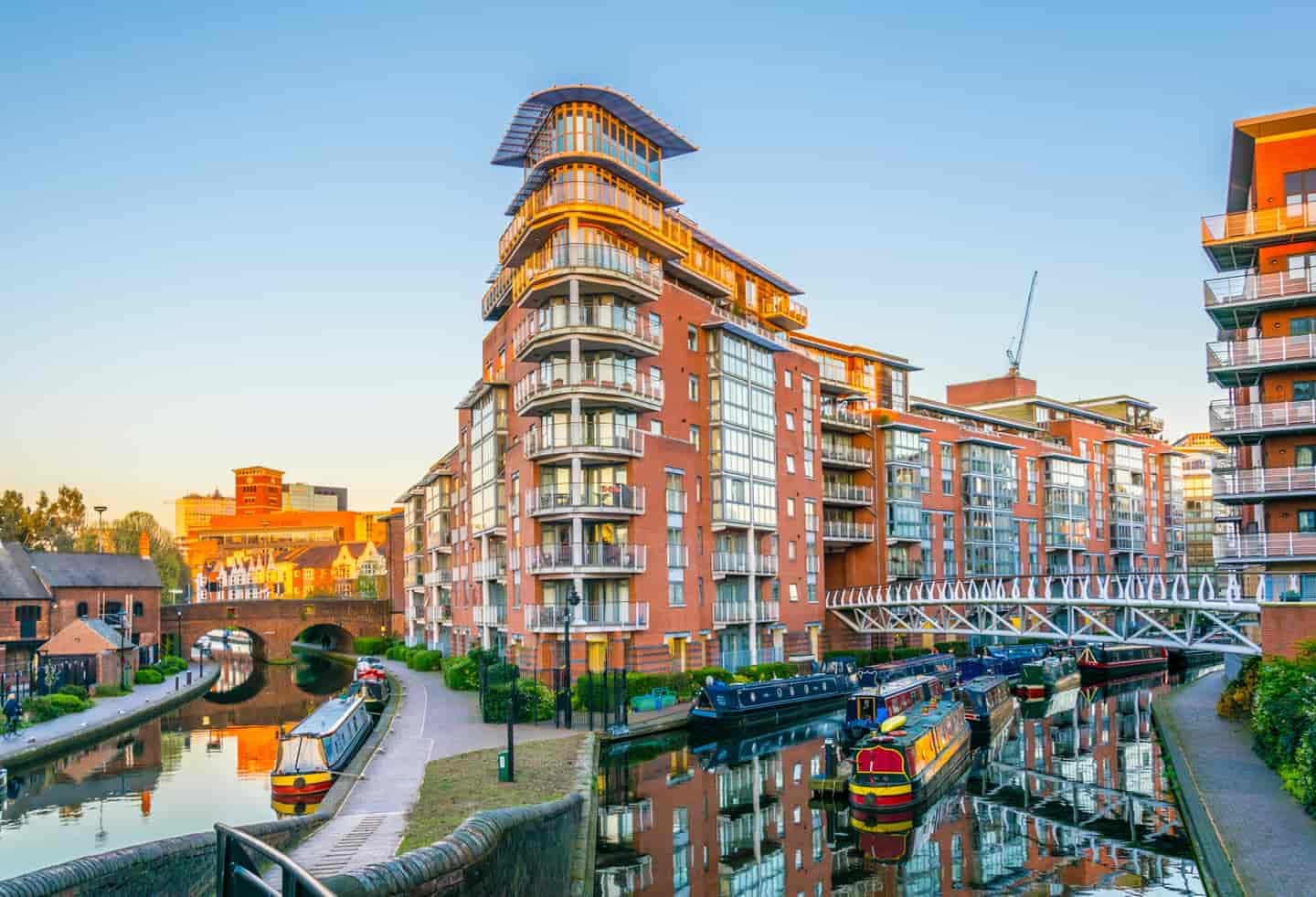 213 Available Properties
Student accommodation in Birmingham
Search our selection of student houses, flats and studios in Birmingham - located close to the city's main universities.
Accommodation types in Birmingham
Living independently, or with a group of housemates?
Explore your options and find your perfect match.
Explore Location
Student areas in Birmingham
Not sure where in Birmingham to start your property search?
Take a look at our brief guide. There is something for everyone!
With a range of student housing in Birmingham on offer, Aston is north-east of Birmingham city centre and a 30-minute walk, 10-minute drive or 20-minute train journey away. It's a great spot for cheap student housing in Birmingham and home to the grand Aston Hall, as well as Aston Villa Football Club, and Aston University.
Although monthly rental costs for student houses in Birmingham city centre are more expensive than in the suburbs, you'll find many university campuses within walking distance, or a short bus, drive or train ride away.
Slightly on the pricier side, Edgbaston is a Birmingham suburb that's around 20 minutes by train and a 10-15-minute bus or drive from the city centre. In Edgbaston, you'll find a vibrant selection of restaurants and delis, leafy green parks, Edgbaston reservoir, and Birmingham Botanical Gardens - all just a stone's throw away.
Harborne is a small village that's just 15 minutes away from Birmingham city centre, and a short stroll away from Birmingham City University's City South Campus. Every second Saturday of the month, you can pop down to the Harborne farmers market to sample the local produce or enjoy the fresh air at Harborne Nature Reserve. StuRents has several student houses in Birmingham's Aston - from flats to shared housing.
Located northwest of Birmingham city centre, Perry Barr is a hugely popular area for student flats in Birmingham. Home to Birmingham City University's North Campus - the suburb is around a 15-minute drive or 20-minute train ride to the city centre. You'll also find the One-Stop shopping centre and all the popular chain eateries nearby.
Located in southwest Birmingham, Selly Oak is a popular village for student homes in Birmingham. StuRents has a wide selection of apartments and house shares in Selly Oak, which are less expensive than Edgbaston and student accommodation in Birmingham city centre. Selly Oak high street has all the amenities you need - with food, drink, chemists, hairdressers, supermarkets and chemists all within a short walking distance.
About student living in Birmingham
With one of the youngest populations in Europe, Birmingham is the UK's second-largest city and attracts thousands of students each year. With a never-ending list of things to see and do, Birmingham promises a great student experience - from culture to nightlife. With so many universities in the city, there's something for everyone when it comes to student housing in Birmingham.
Food and Drink
From street eats to Instagrammable cocktail bars - Birmingham isn't short of choices when it comes to food and drink. For something out of the ordinary - try Gup Shup for Japanese sandwiches or Zindiya, a family-run Indian Streatery and bar. Digbeth Dining Club is another hotspot, bringing 50 independent food and drink stalls together on Thursday to Saturday evenings. Bournville in Birmingham is also home to Cadbury World, where you can take yourself on a self-guided tour and discover more about the city's chocolate-y history.
Nightlife
Birmingham city centre is the obvious choice for a student-friendly night out - with clubs and pubs galore. For cheesy tunes that are guaranteed to get you dancing, Popworld is based on bustling Broad Street, alongside several other fantastic nightlife venues. Elsewhere, Digbeth offers some of the city's best nightlife. Think converted warehouses, comfy craft beer bars and soul and retro music spots.
Culture
One of the most culturally mixed cities in the UK, Birmingham has a rich heritage and is well known for its creativity, design, innovation and manufacturing mastery. With strong links to Shakespeare - you can even visit Shakespeare's family homes for a slice of history and to marvel at the old-world thatched-roof cottages and blooming gardens. Birmingham's jewellery quarter is one-of-a-kind and well worth a look; responsible for around 40% of the UK's jewellery production. Many of Birmingham's cultural attractions are free to visit, including Soho House Gardens, the BBC Birmingham Visitor Centre and the Ikon Gallery.
Shopping
For all the shops you need in one place - head to Birmingham's Bullring & Grand Central to shop at everyone's favourite high-street brands. For independent shopping, The Custard Factory, Great Western Arcade and Piccadilly Arcade all have something unique to offer. Birmingham's also home to one of the biggest zero-waste supermarkets in the UK.
FAQs about student accommodation in Birmingham
Student housing in Birmingham start at £80 and can cost over £240 per person per week (pppw). The average rental cost for student lets in Birmingham is around £107 pppw, excluding bills. For purpose built apartments, the average is £137 pppw. How much you spend all depends on your preferences and whether you choose to opt for a student house share in Birmingham or luxury student accommodation in Birmingham. Your chosen neighbourhood can have a huge influence on your monthly rental cost too.
As a student - living costs can be the biggest expense, but with plenty of cheap student accommodation in Birmingham and the option to share a house with other students, you'll definitely find something to fit your budget. Many bars, shops and restaurants offer student discounts, so make sure you carry your student ID with you to secure savings when you're out and about.
There are student houses in Birmingham located all over the city, but some of the most popular areas to live in include Birmingham city centre, Selly Oak, Edgbaston, Aston, Harborne and Perry Barr. It's worth doing some research before you decide which area of Birmingham you want to live in.
With over 80,000 students and eight universities - Birmingham attracts students from all over the world. The city itself is culturally diverse, with plenty of leisure activities and a bustling calendar of events. It benefits from budget-friendly accommodation options and travel - so you enjoy student life without breaking the bank.
Yes, Birmingham University does offer some student accommodation, but many students choose to opt for private student accommodation in Birmingham instead.
Birmingham is a great place for students to live, with everything you need to live and study in the city. Think great transport links, free cultural venues, scenic canal walks and an energetic nightlife scene.
Many student properties in Birmingham are now advertised with bills included in the price. Where this is the case, your rental price could include electricity, gas, internet, TV licence and water bills and this is clearly stated on the listing. Properties without bills included are also available, giving you the flexibility to choose your own energy and water suppliers and internet service provider.
It is normal for property managers to require you to pay a security deposit at the time of booking or before you move in. Where a deposit is required and you are signing a tenancy agreement, your property manager must protect your deposit in a legally recognised tenancy deposit scheme. As long as you look after the property and have no deductions for damage or unpaid rent, your deposit will be returned to you after your tenancy agreement ends. Tenancy deposits are legally capped at five weeks' rent per person, so if your own portion of the rent is £100 per week, the maximum deposit would be £500. It is more common however for student deposits to be in the £100-250 range.
The majority of student accommodation in Birmingham can be rented for fixed contract lengths. For purpose built student accommodation, 43 and 51 week fixed term contracts are the most common. For shared houses, 52 week contracts are the most common and generally start in July to September.
Short-term student rentals in Birmingham are becoming more popular every year. As a result, property managers are increasingly offering shorter tenancy lengths, whether for the summer period or for individual semesters and terms. This is more common in the purpose built student accommodation sector than in shared student rental houses in Birmingham.
Explore Properties
Popular landlords in Birmingham
Get started
Are you a Landlord, Agent or Purpose Built Provider?
List your property in Birmingham.
About us
Why choose StuRents for accommodation in Birmingham?
Verified agents
All new accounts go through a verification process to ensure we only present real, available property listings to prospective tenants.
Over 700,000 rooms
StuRents is the UK's leading student accommodation platform that connects renters to over 700,000 student rooms nationwide.
Since 2008
Through consistent investment in the technology that underpins what we do, StuRents has become the trusted platform for leading operators.
Other cities near Birmingham