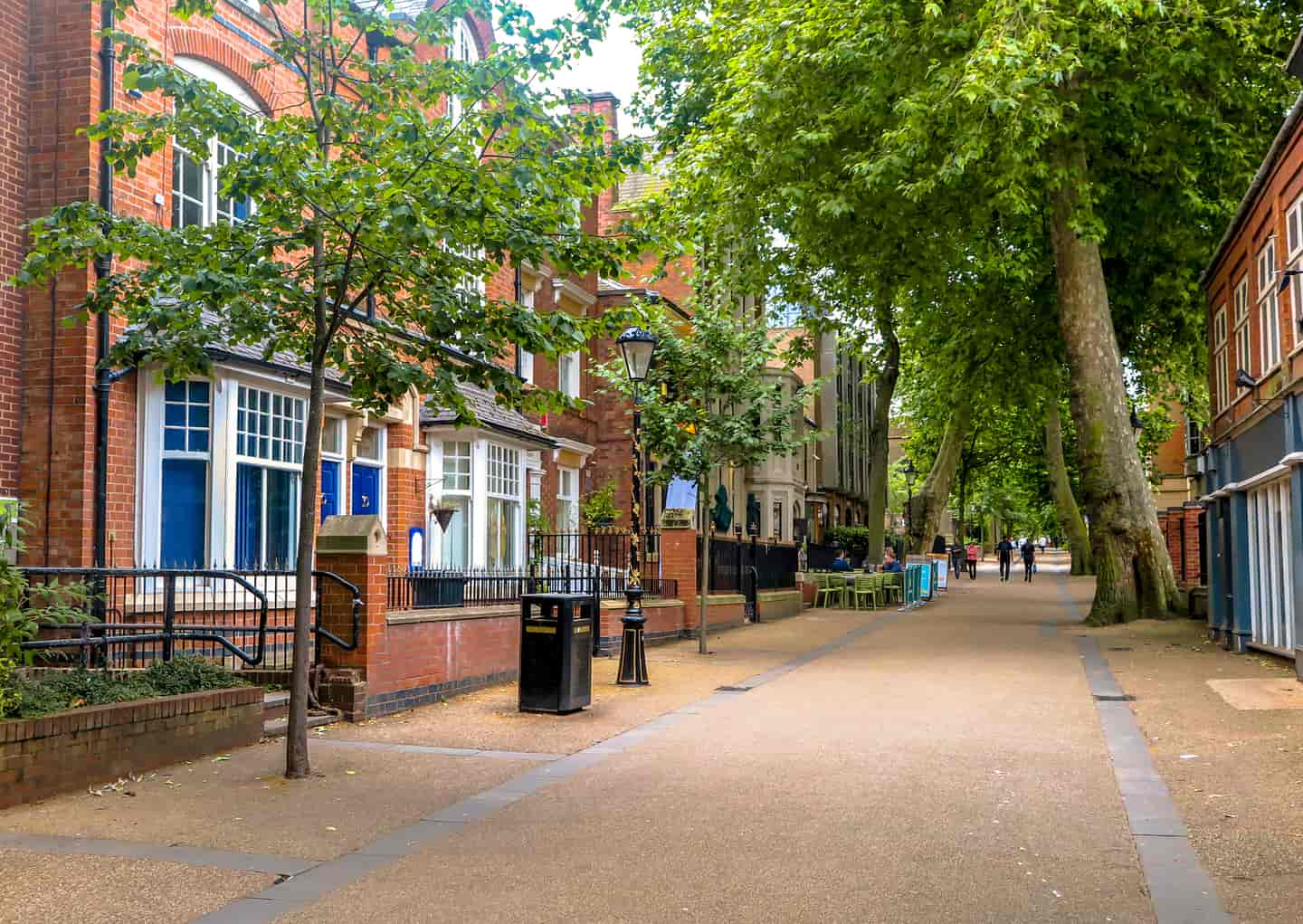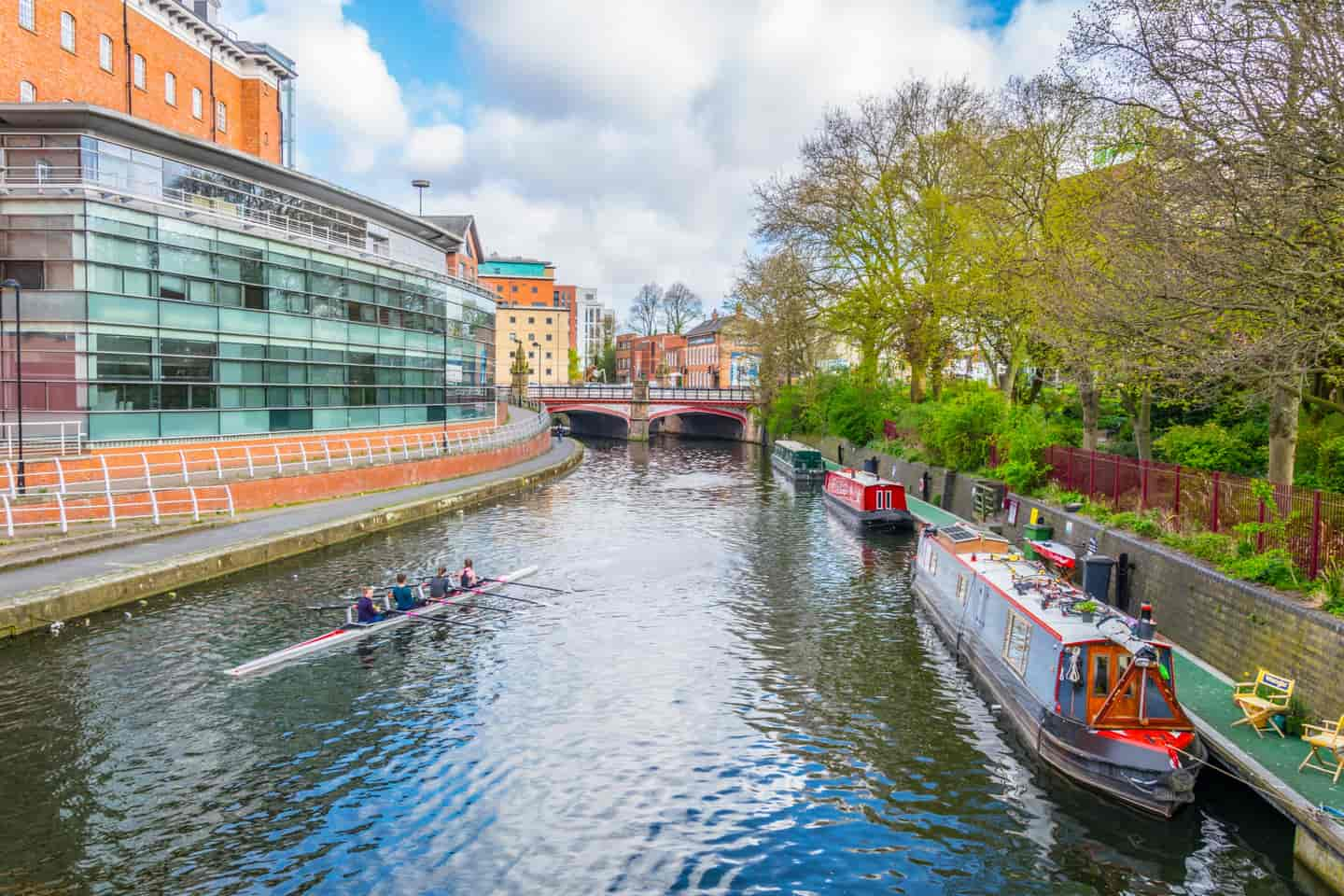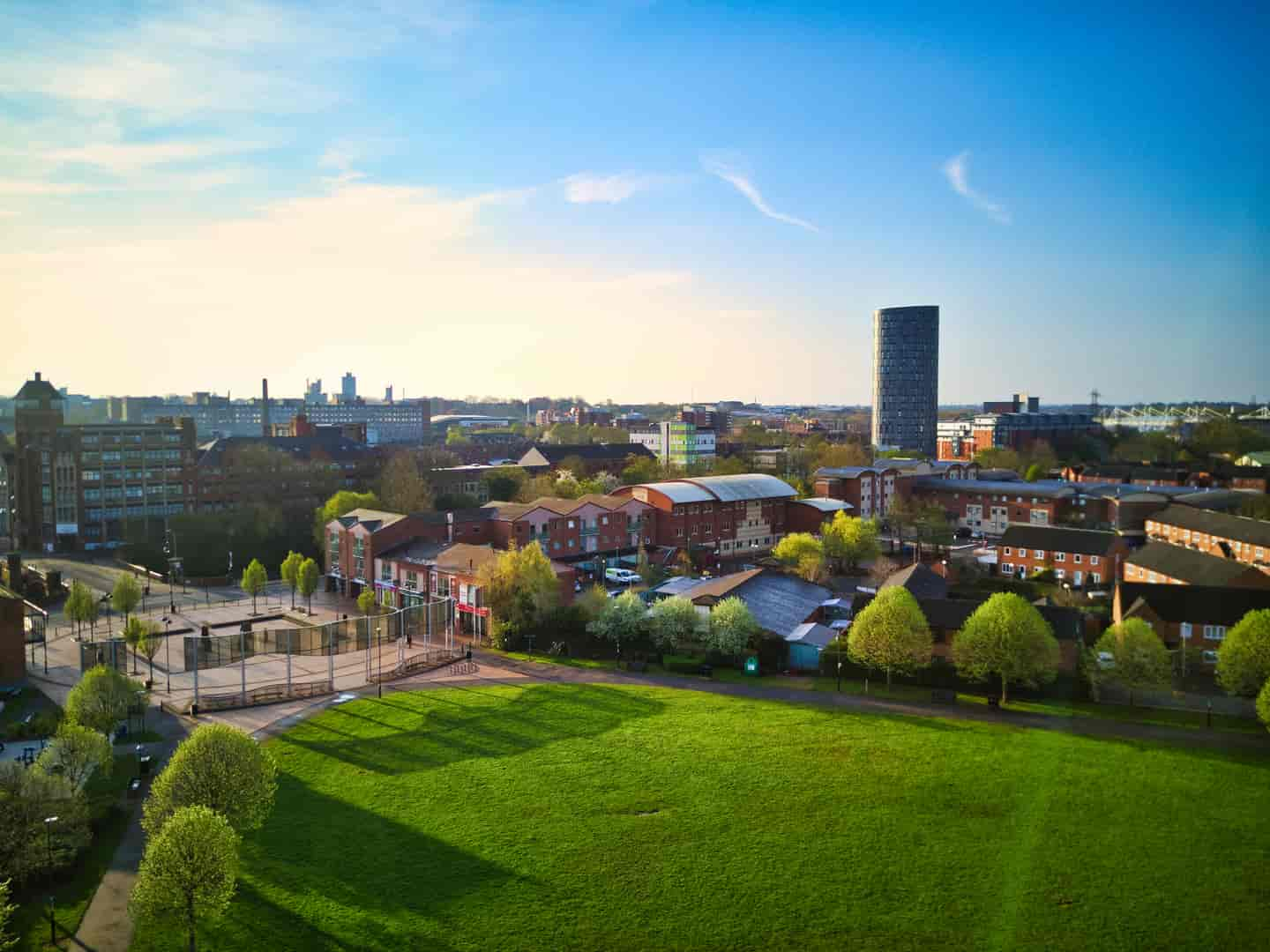 535 Available Properties
Student accommodation in Leicester
Search our selection of student houses, flats and studios in Leicester - located close to the city's main universities.
Accommodation types in Leicester
Living independently, or with a group of housemates?
Explore your options and find your perfect match.
Explore Location
Student areas in Leicester
Not sure where in Leicester to start your property search?
Take a look at our brief guide. There is something for everyone!
Aylestone used to be its own village, so you can expect it to be full of all the essentials your student life calls for. Saffron Lane and Aylestone road run through the area and offer some of the best food, bars, and independent stores, ready for you to explore. With Aylestone Park Football Club, Leisure Centre and Nature Reserve nearby - this is a great all-rounder for your choice of student housing in Leicester.
Set south of the city and within a short distance from the University of Leicester, Clarendon Park is a distinct and sought after area for students. From vintage stores to independent cafes and indie pubs, as well as Victoria park stretching the border of the university, Clarendon Park is a hit for anyone with a sense of adventure that's looking for the ideal selection of student properties in Leicester.
Highfields is one of the most popular and prime student areas in the city, situated in a central position with easy access to all public transport, shopping and entertainment. It's dotted with Victorian-era houses and plenty of choice when it comes to private student accommodation in Leicester.
The city centre is a vibrant space with two world-class universities on your doorstep, and living here is a must for anyone looking to be in the heart of the city. The popular student areas of Highfields and Westcotes are a stone's throw away, and with an abundance of food, retail and nightlife options - the city centre is a prime location for student houses in Leicester.
Considered the 'West End' of Leicester, Westcotes is a smaller suburb that has plenty to offer. An array of trendy bars, restaurants and shopping areas have turned this area into a hotspot for student living. You will find some of the best student lets in Leicester here.
Universities in Leicester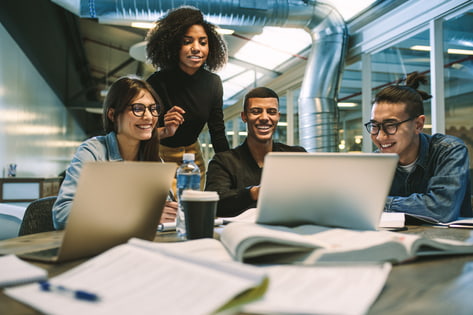 De Montfort University
De Montfort University takes its name from the early century Earl of Leicester - the man credited with establishing the first parliament of England. De Montfort is a vibrant institution home to around 29,000 students and the recipient of a Gold rating in the 2017 Teaching Excellence Framework. The university is based in Leicester city centre, within easy reach via public transport from all the surrounding areas. Whichever area you choose to live in, we have several options for student homes in Leicester that make it convenient for those of you studying at De Montfort University.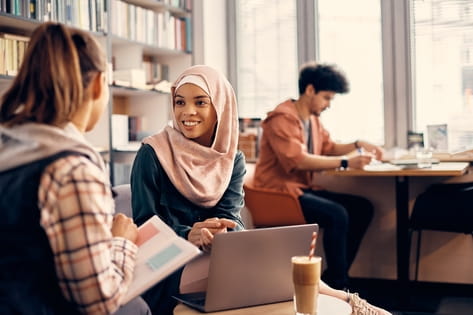 University of Leicester
The University of Leicester is the only UK University to win Times Higher Education awards for seven consecutive years. With over 16,000 students and strong ties to the Attenborough family, Leicester is one of the UK's leading universities. There is plenty of student housing in Leicester located within walking distance or a short bus ride away from the University of Leicester.
About student living in Leicester
Leicester is a city of marvel, with a distinct and diverse history and culture laid bare - ready for you to explore. Some of the most remarkable inventions were pioneered here; Thomas Cook ran his first railway excursion, and Leicester is also the official home of Triumph Motorcycles. Ranked a top 10 student city and one of the most affordable places for students in the UK, take a look at some of the city's best bits.
Food and Drink
Leicester boasts an exciting range of independent bars, real ale pubs and award-winning restaurants, among the many markets and street food vendors nestled in the lively city centre and surrounding areas. The former UK curry capital, and with a famous cheese to its name, the city offers a surprising twist of local and international flavours wherever you turn. A fantastic farmer's market is held on the first Thursday of each month, where local produce is brought to the heart of the city. When it comes to drinks - Everards Brewery is a well-known house name, stocking award-winning real ales throughout the region.
Nightlife
Leicester plays host to some of the most vibrant nightlife around. Student nights are on the cards seven days a week, and there's a variety of buzzing nightclubs to explore each weekend. The city also has an eclectic selection of cocktail lounges, real ale pubs and rustic bars that make no night out feel the same. The two main clubs in Leicester - Republic and Mosh are a standout amongst students, with the centre being close to all the main campuses, making it convenient for almost all university and student accommodation in Leicester.
Culture
The heritage in this city runs deep, from Roman ruins to the story of King Richard III. Leicester was the place one of the bloodiest battles took place which shaped English history as you know it. Follow the route Thomas Cook did on a steam train, take a tour of the last working bell foundry in Britain, or opt for a fully guided tour of the Triumph factory. When it comes to the culture - there's always something new to experience in Leicester.
Shopping
If you're looking for trendy independent shops then St Martin's Square and The Lanes are two areas with an abundance of boutiques. Whilst Highcross is an ultra-modern shopping centre hitting all the spots for high-end brands, stylish restaurants and entertainment under one roof. Haymarket is another retail outlet showcasing over 60 major brand stores, and not one to be missed - the Leicester market has undergone multi-million-pound improvements and resides in a large, open public square.
FAQs about student accommodation in Leicester
Student housing in Leicester starts at £55 and can cost over £295 per person per week (pppw). The average rental cost for student rentals in Leicester is around £88 pppw, excluding bills. For purpose built apartments, the average is £115 pppw. How much you spend all depends on your preferences and whether you choose to opt for a student house share in Leicester or luxury student accommodation in Leicester. Your chosen neighbourhood can have a huge influence on your monthly rental cost too.
The Student Living Index named Leicester among the top 3 UK's best student cities, just behind Manchester and Cambridge. There's a wide variety of student houses in Leicester to suit your individual needs and preferences.
Yes, Leicester was ranked in the top 10 most affordable student cities in the UK by NatWest. There are lots of ways to get by living in Leicester on a tight budget, and many options for cheap student accommodation in Leicester.
Most students tend to live in Highfields, Aylestone Park, Clarendon Park, Westcotes or Leicester city centre. All of these areas have great transport links and are relatively close to the main campuses at both De Montfort University and the University of Leicester. StuRents has a wide selection of private student accommodation in Leicester available to book.
Leicester is home to two universities - De Montfort University and the University of Leicester.
The University of Leicester is ranked 27th in the UK as per the Times Higher Education, and 242nd in the world as per the QS World University rankings.
Students are spoilt for choice around Leicester, where they can find all the usual and necessary student life amenities to suit their lifestyle and taste. Whether you choose to live in student flats in Leicester city centre or a house share in the suburbs - each area has something different to offer in the way of activities, eateries, bars and nightclubs.
Many student properties in Leicester are now advertised with bills included in the price. Where this is the case, your rental price could include electricity, gas, internet, TV licence and water bills and this is clearly stated on the listing. Properties without bills included are also available, giving you the flexibility to choose your own energy and water suppliers and internet service provider.
It is normal for property managers to require you to pay a security deposit at the time of booking or before you move in. Where a deposit is required and you are signing a tenancy agreement, your property manager must protect your deposit in a legally recognised tenancy deposit scheme. As long as you look after the property and have no deductions for damage or unpaid rent, your deposit will be returned to you after your tenancy agreement ends. Tenancy deposits are legally capped at five weeks' rent per person, so if your own portion of the rent is £100 per week, the maximum deposit would be £500. It is more common however for student deposits to be in the £100-250 range.
The majority of student accommodation in Leicester is rented for fixed contract lengths. For purpose built student accommodation, 43 and 51 week fixed term contracts are the most common. For shared houses, 52 week stays are the most common and generally start in July to September.
Short-term student rentals in Leicester are becoming more popular every year. As a result, property managers are increasingly offering shorter tenancy lengths, whether for the summer period or for individual semesters and terms. This is more common in the purpose built student accommodation sector than in shared student rental houses in Leicester.
Explore Properties
Popular landlords in Leicester
Latest student property news in Leicester
Get started
Are you a Landlord, Agent or Purpose Built Provider?
List your property in Leicester.
About us
Why choose StuRents for accommodation in Leicester?
Verified agents
All new accounts go through a verification process to ensure we only present real, available property listings to prospective tenants.
Over 750,000 rooms
StuRents is the UK's leading student accommodation platform that connects renters to over 750,000 student rooms nationwide.
Since 2008
Through consistent investment in the technology that underpins what we do, StuRents has become the trusted platform for leading operators.
Other cities near Leicester