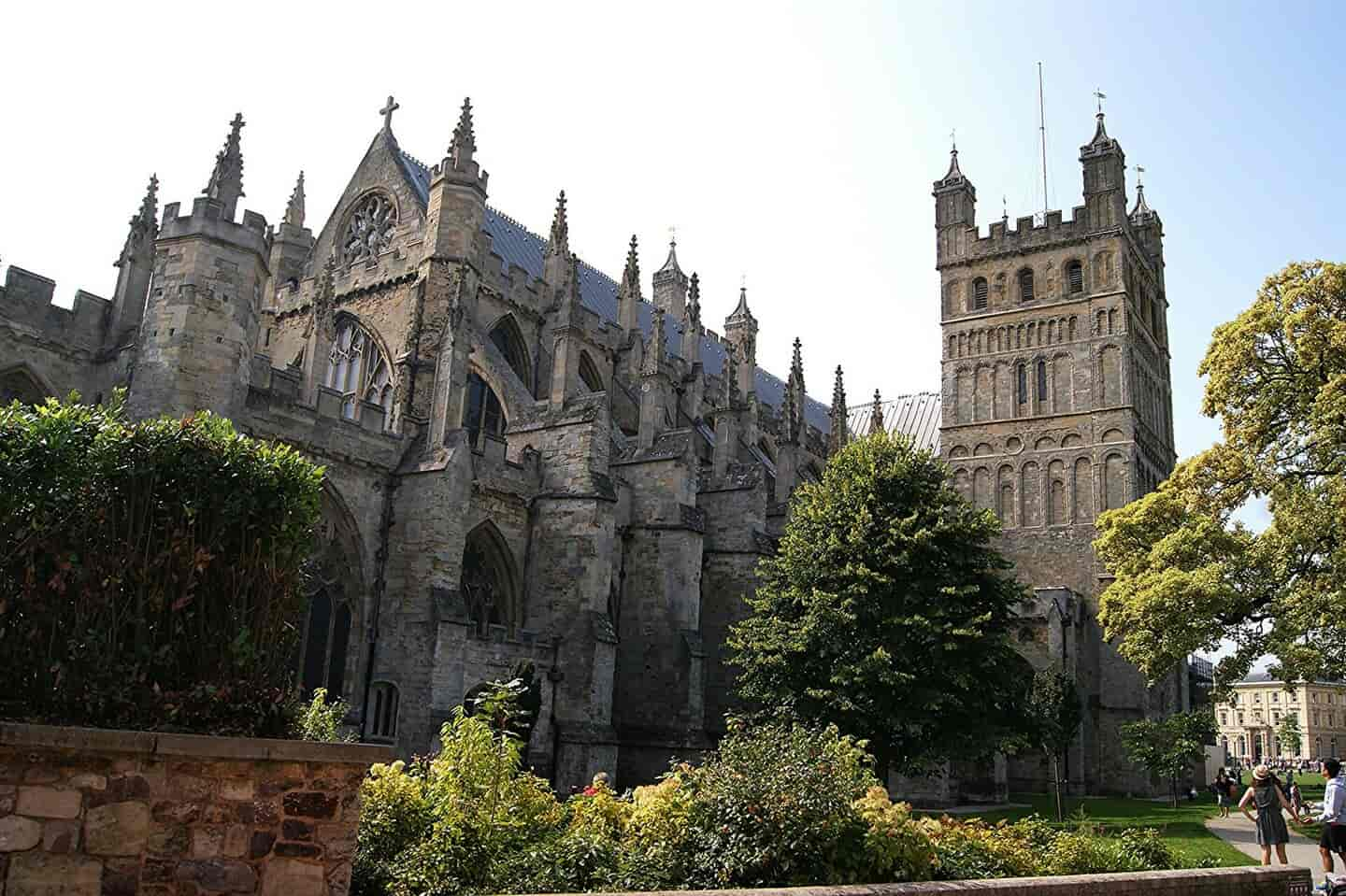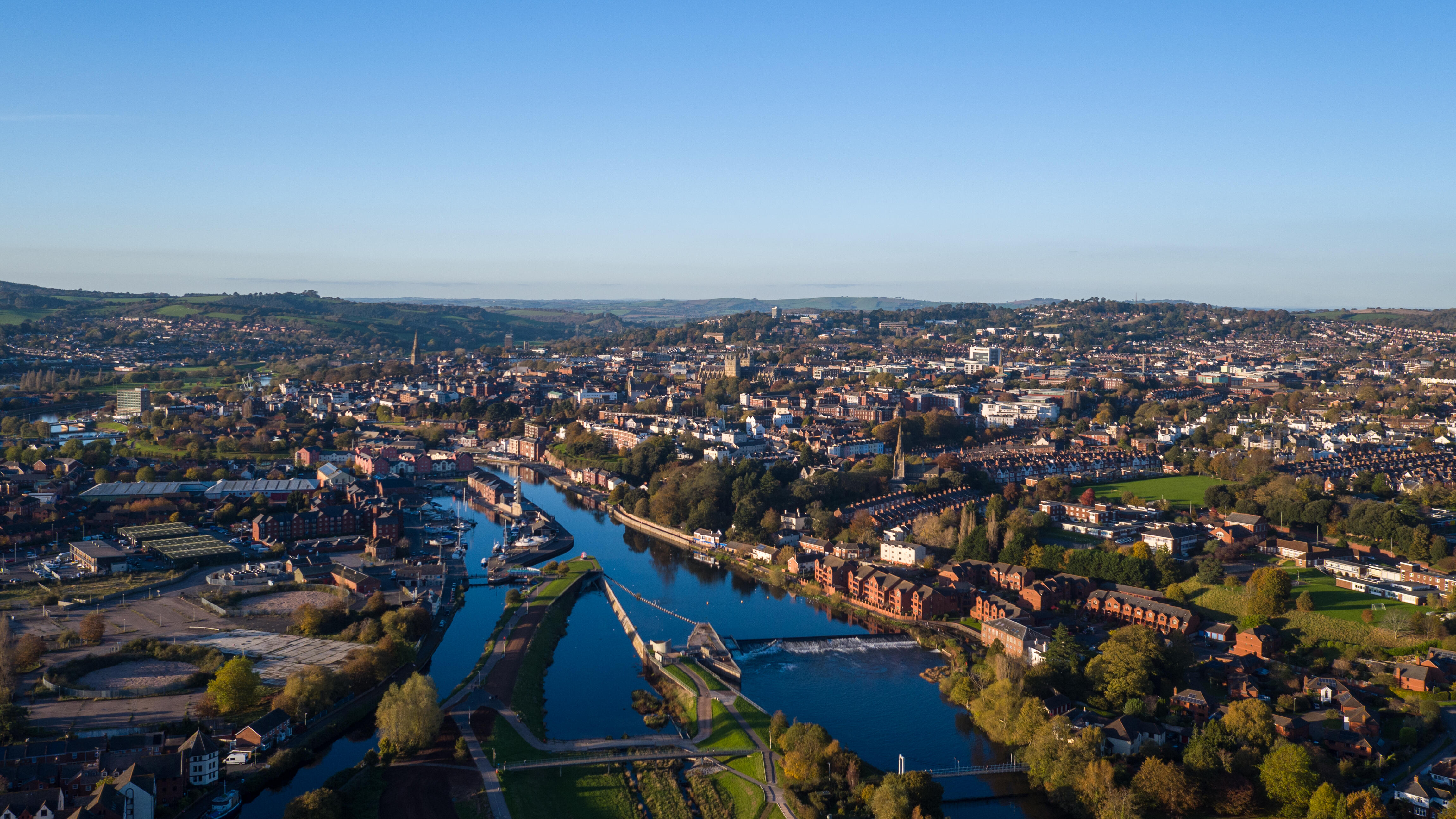 228 Available Properties
Student accommodation in Exeter
Search our selection of student houses, flats and studios in Exeter - located close to the University of Exeter.
Accommodation types in Exeter
Living independently, or with a group of housemates?
Explore your options and find your perfect match.
Explore Location
Student areas in Exeter
Not sure where in Exeter to start your property search?
Take a look at our brief guide. There is something for everyone!
Finding student accommodation in Exeter city centre is an easy task, with a great range of student flats and spacious townhouses available to suit your needs. Surrounded by all the city has to offer and only a short walk away from the University of Exeter campus, the centre is a lively place full of entertainment, shopping and nightlife bursting with excitement. In close proximity to other University residential areas like Heavitree and Mount Pleasant, you can find the perfect student housing in Exeter.
Heavitree is a quaint and welcoming village town in Exeter, with easy public transport links to the city centre, and home to St Luke's campus. Some of the most sought after student houses in Exeter can be found here. Surrounded by beautiful green space and filled with walking trails and cycle routes, whilst boasting all the amenities a student could ever need with local shops and pubs around the corner. Popular with anyone studying at the School of Sports and Health Sciences and the Medical School, Heavitree is a fantastic rural location with affordable rent and a selection of modern apartments and terraced housing student rentals in Exeter.
Set within walking distance of the city centre, Mount Pleasant is an ever-growing in popularity hub for student houses in Exeter. Offering a fantastic range of local shops and bars to get lost in, you'll find many spacious and affordable student properties. Home to St James Park where you can check out a local game or take a slow stroll over to the waterfront of Exeter Quay to enjoy a day out. Be sure to search our range of private student accommodation in Exeter around Mount Pleasant.
A brilliant little area sitting right next to the Exeter train station and with direct minibus links to the main campus. Students keen to live in St Davids can find a range of flats and student house shares in Exeter. A quick walk will take you straight into the vibrant city centre and you can also find The Imperial pub nearby which has become a social hub for students of all walks of life.
A well-liked and in-demand area for student housing in Exeter, St James is situated close to the city centre and the Streatham Campus making daily commutes easy and a trip to other popular student areas as convenient as can be. Parks and green spaces are dotted throughout the area alongside a growing amount of student-friendly bars and restaurants to keep you entertained. St James presents a great opportunity to settle at one of the many student properties in Exeter.
Based near the thriving and sought after Exeter Quay, St Leonards comprises a small student locale in the centre of the city. The area provides extensive options for student housing in Exeter and fantastic amenities including independent stores, cafes, and bars. A short walk away from the Cathedral and connected to the bustling Topsham Road, you can be sure to feel at the heart of the action with great student apartments in Exeter right next to St Luke's campus.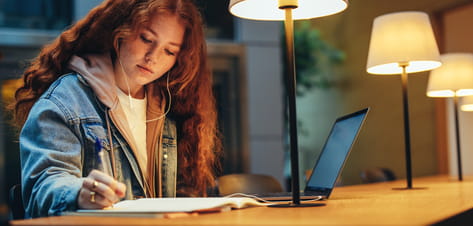 University of Exeter
The University of Exeter has four campuses, comprising Streatham Campus - the heart of the university - located on the outskirts of the city (a 15-minute walk away) and St Luke's Campus in Exeter town centre. Penryn Campus is the third campus, near Falmouth in Cornwall and the Truro Campus is the educational setting for University of Exeter Medical School students studying MSc Environment and Human Health. The University of Exeter is a Russell Group university well known for its sports studies and high levels of student satisfaction. It's also a four-time recipient of the prestigious Queen's Anniversary Prize.
About student living in Exeter
Exeter is located in the heart of the Devon countryside, so if picturesque surroundings are your thing, this city is perfect for you. Here are some of our highlights when it comes to exploring Exeter:
Food and Drink
Voted one of the top places to eat out in the UK by Which Good Food Guide. Exeter has revitalised its food and drink scene with an uptick of fantastic popular and independent eating establishments popping up around the city. Close to some great student lets in Exeter, you'll find a range of charming cafes and tea shops, restaurants boasting great local produce and vibrant markets like the Guildhall Street Food market every weekend. The city is famed for some of its historic pubs serving real ale and fine wines. You'll come across many of these around Cathedral Yard and the High Street. Head to the Princesshay or the Queen St Dining Shopping centre for a further taste of what Exeter has to offer.
Nightlife
The large proportion of students in Exeter brings this old town to life and creates a thriving nightlife atmosphere. With plenty of bars, pubs, live music venues and clubs, you're never too far away from the action, and with the newly revitalised quay area, it's become a hotspot for student housing in Exeter. The pubs here share a rich history - with The Ship Inn next to the Cathedral once hosting the legend of Sir Francis Drake and Charles Dickens. The Double Locks along the canal is another great pub to visit, with stunning views of the river Exe. If you prefer to work hard and party harder until the early hours, then be sure to dive in at popular nightclub venues like Unit-1, and Zinc which offers multiple floors of entertainment and a rooftop terrace for those warmer nights.
Culture
Exeter isn't short of cultural attractions, with the thousand-year-old Exeter Cathedral standing proud in the city and offering guided tours. The historic Quayside area attracts visitors throughout the year, thanks to its bursting calendar of events, live music, boat trips and bars and restaurants. You can also take a tour of Exeter's famous underground passages which were historically used for housing pipes and delivered clean drinking water to the city. In fact, it's the only city in the UK that has such a unique tunnel system.
Shopping
A favourite amongst locals and visitors alike for shopping and leisure, Exeter offers a memorable experience with its chic boutique stores and big brand high street retailers. The Princesshay is the city's premier shopping destination with over 60 varied stores. The High Street runs parallel to this and just off the beaten path in the West Quarter is Fore Street - home to quirky independent shops and some unusual arcades. Keep these places in mind when searching for student accommodation in Exeter.
FAQs about student accommodation in Exeter
Student accommodation in Exeter starts at £110 and can cost over £310 per person per week (pppw). The average rental cost for student houses in Exeter is around £145 pppw, excluding bills. For purpose built apartments, the average is £168 pppw. How much you spend all depends on your preferences and whether you choose to opt for a student house share in Exeter or luxury student accommodation in Exeter. Your chosen neighbourhood can have a huge influence on your monthly rental cost too.
Many students looking for student lets in Exeter choose to live in Exeter city centre or the surrounding areas of St Leonards, Heavitree, Mount Pleasant, St Davids or St James. There's plenty of private student accommodation in Exeter in all of these locations.
Exeter is one of the more expensive places to live - compared to other university towns and cities in the UK. On the plus side, it's still cheaper than London in terms of living costs and monthly rental prices for student properties in Exeter.
Many second and third-year students choose to live in student houses in Exeter located in Mount Pleasant. This area is a little further away from the University of Exeter and Exeter city centre, which makes it great for students who need some peace and quiet. Heavitree is another great option for second and third-year students but is also further away from the centre than other student areas.
Exeter has a lot to offer students. It's a vibrant city that's in close proximity to both the beautiful Devon countryside and coastline with great public transport links and scenic walking and cycling routes. The university also ranks highly in many league tables.
In the UK, the University of Exeter ranks 15th in the Guardian University Guide League Table 2022 and 13th in the Complete University Guide 2022. The university was also named The Times and Sunday Times Sports University of the Year 2015-2016 and The Sunday Times University of the Year in 2012. It also ranked 143rd in the Times Higher Education World University Rankings 2022.
With a population of 25,000 students - Exeter must be doing something right. There's a great range of student rentals in Exeter and a good mix of modern amenities, rich heritage and a lively student scene.
Many student properties in Exeter are now advertised with bills included in the price. Where this is the case, your rental price could include electricity, gas, internet, TV licence and water bills and this is clearly stated on the listing. Properties without bills included are also available, giving you the flexibility to choose your own energy and water suppliers and internet service provider.
It is normal for property managers to require you to pay a security deposit at the time of booking or before you move in. Where a deposit is required and you are signing a tenancy agreement, your property manager must protect your deposit in a legally recognised tenancy deposit scheme. As long as you look after the property and have no deductions for damage or unpaid rent, your deposit will be returned to you after your tenancy agreement ends. Tenancy deposits are legally capped at five weeks' rent per person, so if your own portion of the rent is £100 per week, the maximum deposit would be £500. It is more common however for student deposits to be in the £100-250 range.
The majority of student accommodation in Exeter is rented for fixed contract lengths. For purpose built student accommodation, 43 and 51 week fixed term contracts are the most common. For shared houses, 52 week stays are the most common and generally start in July to September.
Short-term student rentals in Exeter are becoming more popular every year. As a result, property managers are increasingly offering shorter tenancy lengths, whether for the summer period or for individual semesters and terms. This is more common in the purpose built student accommodation sector than in shared student rental houses in Exeter.
Explore Properties
Popular landlords in Exeter
Latest student property news in Exeter
350 Student Beds Planned for Exeter
350 beds could reach the Exeter student accommodation market, as developers submit an application on the site of a former fire-ravaged dry cleaners
Get started
Are you a Landlord, Agent or Purpose Built Provider?
List your property in Exeter.
About us
Why choose StuRents for accommodation in Exeter?
Verified agents
All new accounts go through a verification process to ensure we only present real, available property listings to prospective tenants.
Over 750,000 rooms
StuRents is the UK's leading student accommodation platform that connects renters to over 750,000 student rooms nationwide.
Since 2008
Through consistent investment in the technology that underpins what we do, StuRents has become the trusted platform for leading operators.