Student Accommodation Research: Pipeline Update


Key Findings
The pipeline in Glasgow has more than doubled quarter-on-quarter
The number of submitted beds year-to-date (Jan-Jun) is up 35.5% compared to last year
Despite a rise in applications in Q3, approvals are down by 39.8%
Planning Activity
In Q3-2023 (Apr-Jun) we saw a large increase in planning activity in the student accommodation sector. Over 14K beds were put forward in Q3, which is 150.4% higher than the number recorded in the last quarter. This increase was driven by activity in key locations, which we will explore in more detail.
Whilst the number submitted was greatly inflated, the number of approvals was actually down quarter-on-quarter. Just 2.6K beds were granted in Q3, which is almost 40% lower than those approved in Q2.
Looking at the activity year-to-date (Jan-Jun), the number of beds submitted is up 35.5%, whilst the number approved is down by 50.2%.
Figure 1 shows how the number of beds submitted and approved has changed over time.
Figure 1: Beds Submitted or Approved

Pipeline Growth by Location
The total pipeline in the UK now stands at 128k beds, with 83k beds already benefitting from approval.
Looking at how the pipeline has developed quarter on quarter, we can see some of those locations that saw the largest increases.
In Glasgow, the number of beds in the pipeline has more than doubled. Other notable cities seeing large increases include Aberdeen, Bristol, Birmingham and Manchester.
Figure 2: Pipeline (Select Locations)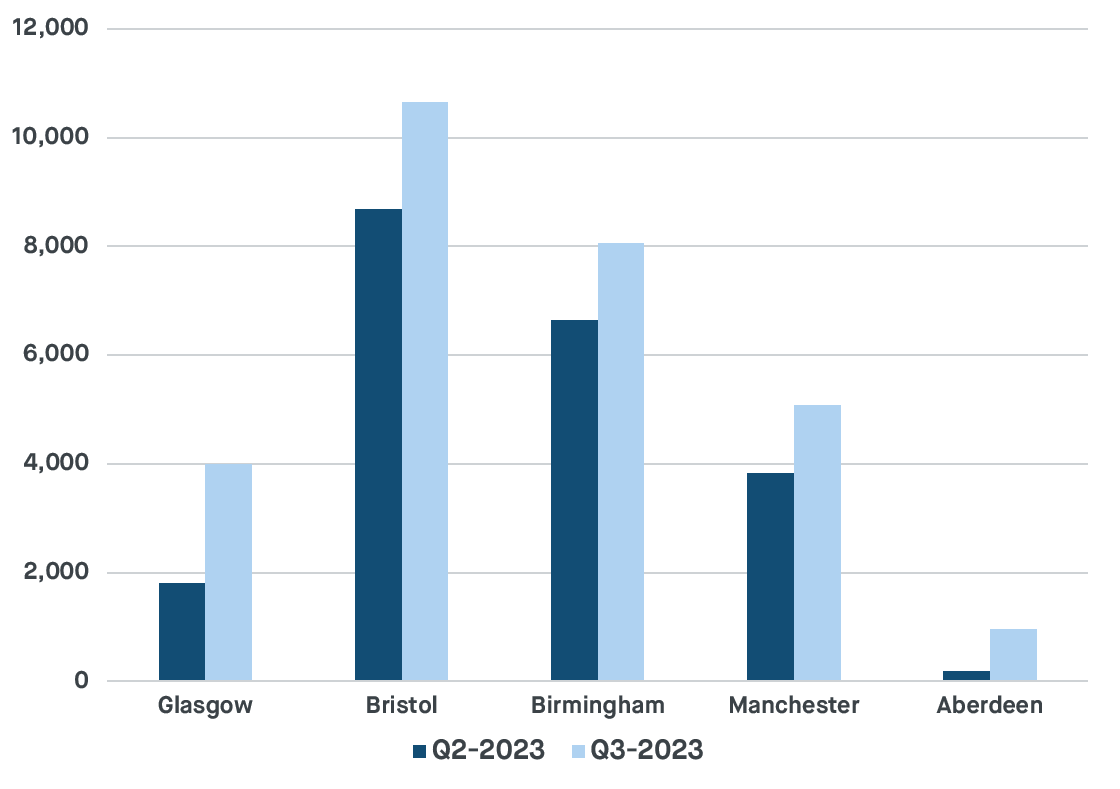 Nationally, the pipeline still remains skewed towards studios, however, we just wanted to focus on Glasgow in this instance.
As we can see of those beds put forward in the last quarter 70% were studios. This compares to around 48% nationally. 
This does raise the question, what about UK students? How can the market meet the demand of domestic students, with on-average lower budgets? UK-domiciled students also typically search for 4,5,6 bed clusters, not studios. 
It is also a risk worth bearing in mind. If Chinese demand falls, as we have seen in places like Leicester, how can operators and landlords fill the void if schemes are too heavily weighted towards studios?
Figure 3: Pipeline mix in Glasgow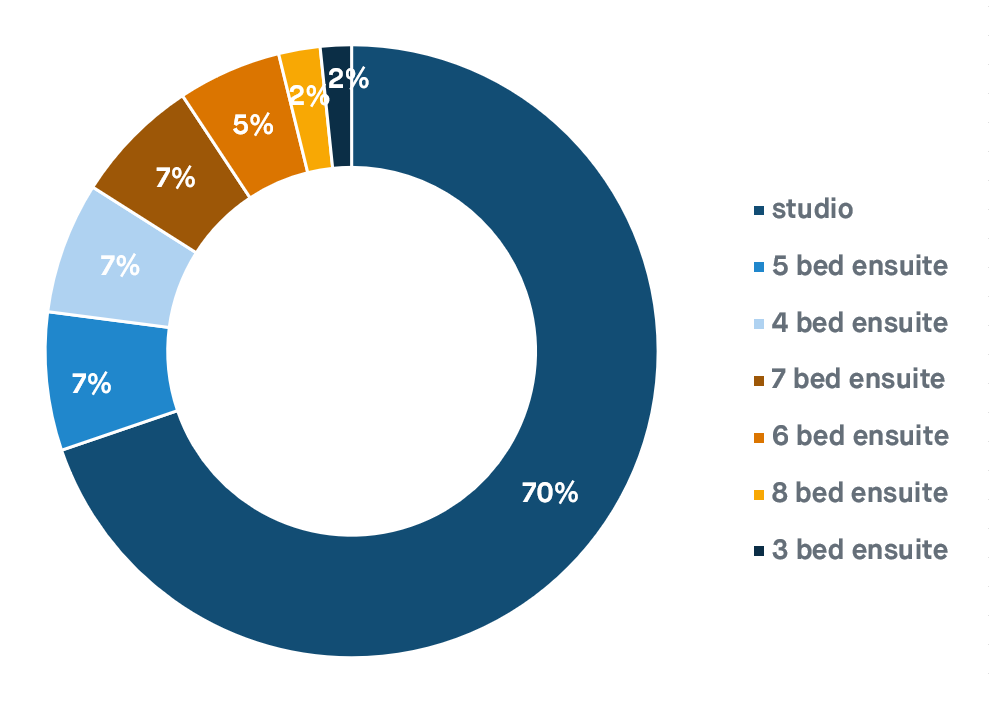 Source: StuRents
To get the latest insights into student accommodation research in the UK, become an Insider.
Explore Calum Martin's articles