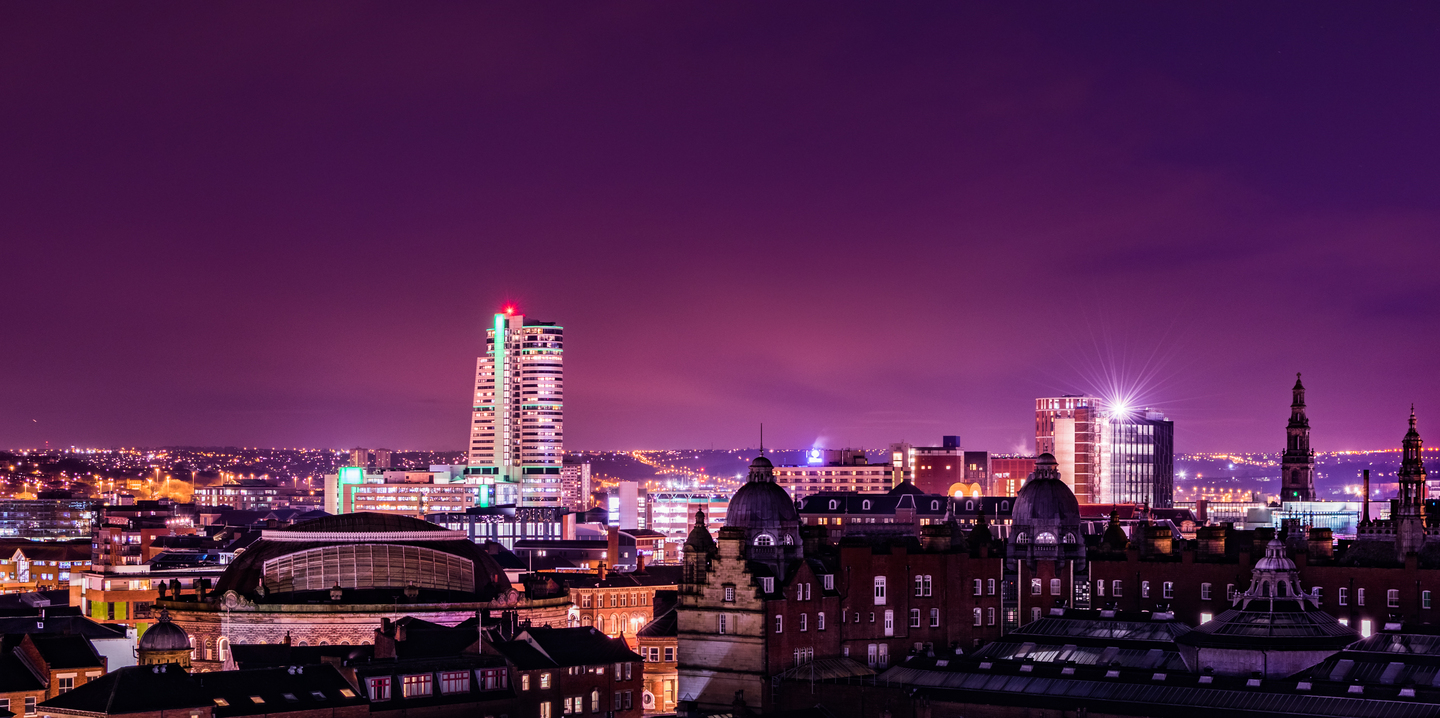 199 Available Properties
Student accommodation in Leeds City Centre, Leeds
Studying in Leeds? Browse our selection of student houses in Leeds City Centre - from apartments to house shares.
Accommodation types in Leeds City Centre
Living independently, or with a group of housemates?
Explore your options and find your perfect match.
Universities close to Leeds City Centre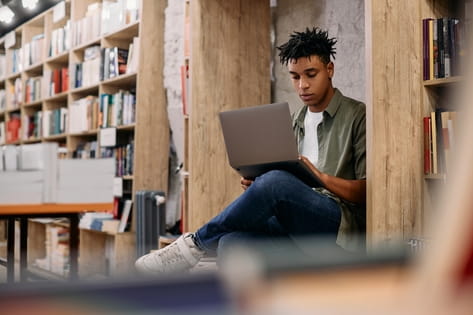 Leeds Beckett University
Ranked in the top 30 for student satisfaction in the UK, Leeds Beckett University (formerly Leeds Metropolitan University) caters for over 25,000 students. The university has two campuses - one in Headingley and one in Leeds city centre - with state-of-the-art facilities to support students, including a Carnegie School of Sports building and a dedicated arts hub.
Leeds Conservatoire
Located on Quarry Hill to the east of Leeds city centre, Leeds Conservatoire is a higher education music conservatoire home to 1,500 full time students. Offering a dynamic, creative community with a broad range of courses including composition, music performance and production, it's a popular choice for those pursuing a career in the creative industries.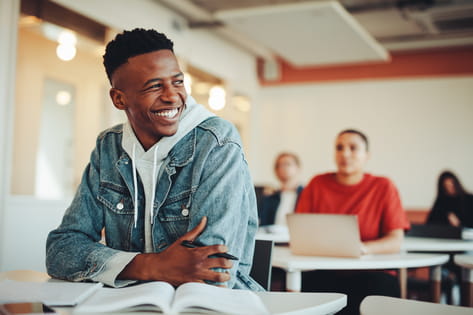 University of Leeds
The University of Leeds was established in 1904 and has grown to become one of the largest higher education institutions in the UK. The University campus is a ten-minute walk from Leeds city centre and home to a cutting-edge fitness, sport, and wellbeing facility. Over 38,000 students currently choose to study here - including 12,000 international students.
Leeds Railway Station
0.5km
Leeds Railway Station
0.5km
About student living in Leeds City Centre
Connectivity
Leeds city centre is compact and considered a very easy place to get around on foot. Whilst there is no mass transit system, there are many bus routes serving all corners of the city and its surrounding neighbourhoods. Student houses in Leeds City Centre benefit from being nearby to Leeds railway station, which, on the Harrogate line takes you directly to the student areas of Burley Park and Headingley, as well as Horsforth for Leeds Trinity University.
Outdoors
Amongst the plethora of shopping venues, bars and restaurants peppered throughout the city, there are a number of quiet green spaces to take a break or a picnic with friends. Park Square is a Georgian public square with lawns and flowers and resides in the financial district in the west of the city. St John's Park to the south east is slightly larger and enjoys views of Leeds Minster. For somewhere slightly further afield, Leeds Dock often plays host to outdoor art exhibitions and visitors can also try their hand at open water swimming and stand up paddleboarding. Leeds City Centre student accommodation puts you in the mix!
Food and Drink
Student accommodation in Leeds City Centre boasts a front-row seat to the broad range of culinary delights that the city serves up. Visitors and residents alike are truly spoiled for choice with many global cuisines represented and new venues opening regularly. Trinity Kitchen on Albion Street has fast become a hang-out of choice, championing six new street food vans every eight weeks all under one roof, whilst the annual Chow Down food festival takes place in November and December. Try Mook at Hirst's Yard for cocktails, Mr. Foley's for the range of beers or the Angel Inn to get two pints of Sam Smiths with change from a fiver!
Entertainment
With all the shopping, restaurants and outdoor pursuits, there may be little time for anything else. Student houses in Leeds city centre are in an unrivalled position to soak up all that this thriving city has to give. If films are your thing, the Everyman cinema at Trinity Leeds is a popular choice. A short distance south of the city you'll find Elland Road, the home of Leeds United Football Club, whilst a short bus or train ride north will get you to both Yorkshire Cricket Ground and Headingley Stadium for rugby. First Direct Arena, which is nearby to Leeds Beckett University plays host to musical royalty and comedy acts.
Shopping
Bring brand retailers, independent boutiques and second-hand shops, Leeds city centre has it all. You may need a day for each, but be sure to visit them all. Trinity Leeds is crammed with hundreds of shops and eateries. Victoria Leeds boasts a John Lewis and Harvey Nichols. Kirkgate Market attracts over 100,000 visitors a week to what is now Europe's largest covered market. The Corn Exchange markets itself as "a beacon of creativity" and it is certainly that. Visit here for a massive range of independent creatives, cooks, collectors and craftspeople. Amongst the student properties Leeds City Centre has to offer, you will never be short of retail therapy.
Student Housing
The range of student accommodation Leeds City Centre has to offer means there is something to suit all tastes and budgets. Whether in shared student houses or purpose built studios and apartments, it's easy to feel at home in this busy city centre. Have a browse of our Leeds City Centre student houses and find your next home.
FAQs about student accommodation in Leeds City Centre
In the thick of all the action, student houses in Leeds city centre put you on the doorstep of the best the city has to offer from bars and student clubs to great restaurants and shopping venues. Do you research and wherever you go, student discounts will await you.
Recently chosen by the Sunday Times as one of the Best Places to Live in their 2022 North and Northeast Guide, Leeds city centre is praised for its walkability, extensive shopping venues and stellar cultural scene. Leeds city centre student accommodation is something to envy!
With the wide range of student accommodation Leeds city centre has available, it is a very popular choice for students who are nearby to a number of the city's universities as well as the sights and sounds of this busy northern powerhouse.
Student accommodation in Leeds city centre is varied and plentiful, ensuring there is something to suit every taste and budget. First decide which landmarks you want to be near and start your search there. Your university campus location may also play a role in where you choose.
Like any bustling city centre, the area will always report higher crime rates than the quieter neighbourhoods on the outskirts of the city such as Headingley or Woodhouse. Student flock here in numbers so do your research and don't let this put you off the student properties Leeds city centre has on offer.
A compact city centre that is very accessible on foot, it's hard not to immerse yourself in all the sights and sounds. With something for everybody and its welcoming feel, it's not hard to see why Leeds city centre is popular with students and young professionals alike.
Many student properties in Leeds City Centre are now advertised with bills included in the price. Where this is the case, your rental price could include electricity, gas, internet, TV licence and water bills and this is clearly stated on the listing. Properties without bills included are also available, giving you the flexibility to choose your own energy and water suppliers and internet service provider.
It is normal for property managers to require you to pay a security deposit at the time of booking or before you move in. Where a deposit is required and you are signing a tenancy agreement, your property manager must protect your deposit in a legally recognised tenancy deposit scheme. As long as you look after the property and have no deductions for damage or unpaid rent, your deposit will be returned to you after your tenancy agreement ends. Whilst tenancy deposits are legally capped at five weeks' rent per person, it is more common for student deposits to be in the lower £100-250 range.
The majority of student accommodation in Leeds City Centre can be rented for fixed contract lengths. For purpose built student accommodation, 43 and 51 week fixed term contracts are the most common. For shared houses, 52 week contracts are the most common and generally start in July to September.
Short-term student rentals in Leeds City Centre are becoming more popular every year. As a result, property managers are increasingly offering shorter tenancy lengths, whether for the summer period or for individual semesters and terms. This is more common in the purpose built student accommodation sector than in shared student rental houses across Leeds.
Explore Properties
Popular landlords near Leeds City Centre
Get started
Are you a Landlord, Agent or Purpose Built Provider?
List your property in Leeds City Centre, Leeds.
About us
Why choose StuRents for accommodation in Leeds City Centre?
Verified agents
All new accounts go through a verification process to ensure we only present real, available property listings to prospective tenants.
Over 700,000 rooms
StuRents is the UK's leading student accommodation platform that connects renters to over 700,000 student rooms nationwide.
Since 2008
Through consistent investment in the technology that underpins what we do, StuRents has become the trusted platform for leading operators.
Other student areas in Leeds