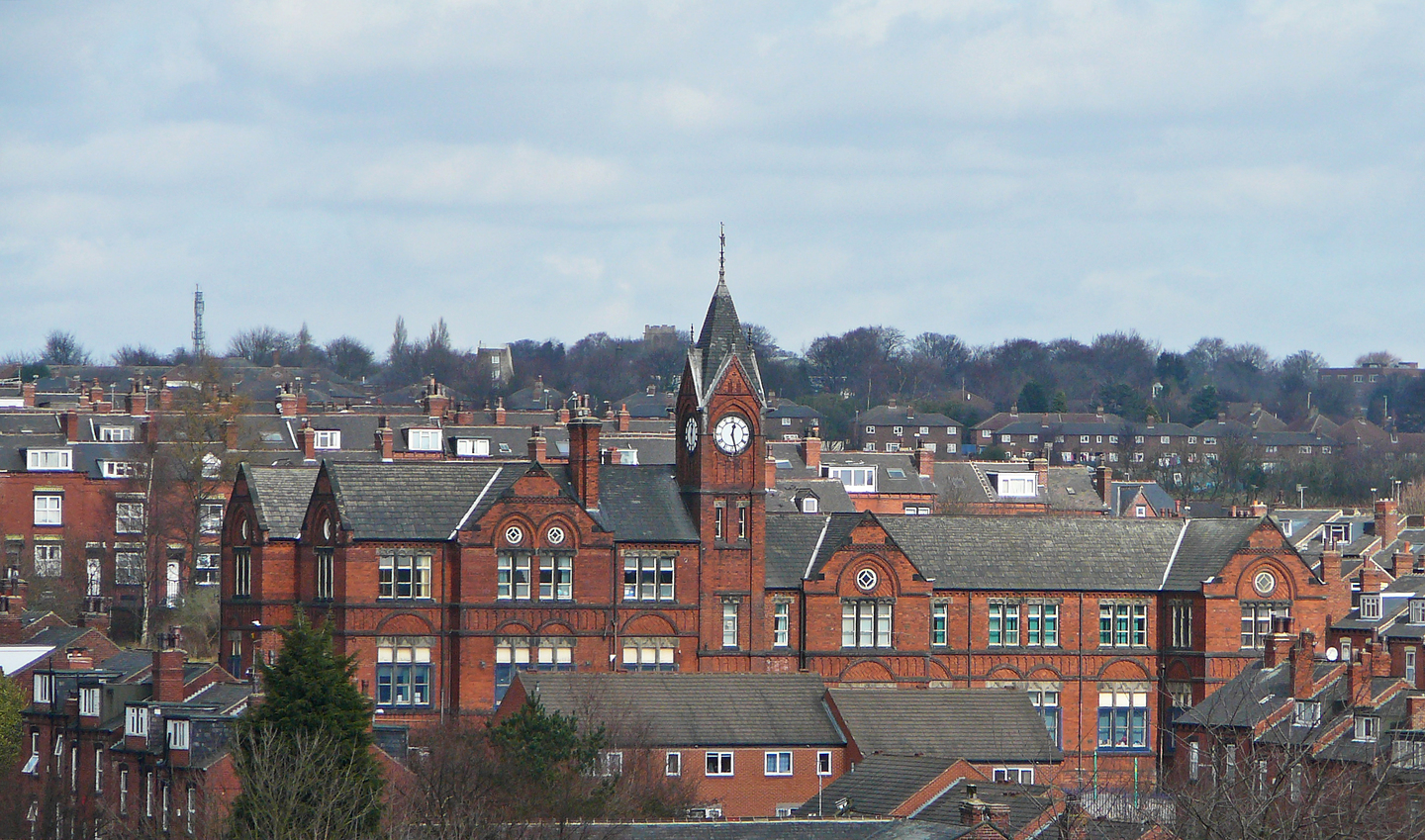 5 Available Properties
Student accommodation in Woodhouse, Leeds
Studying in Leeds? Browse our selection of student housing in Woodhouse - from apartments to house shares.
Accommodation types in Woodhouse
Living independently, or with a group of housemates?
Explore your options and find your perfect match.
Universities close to Woodhouse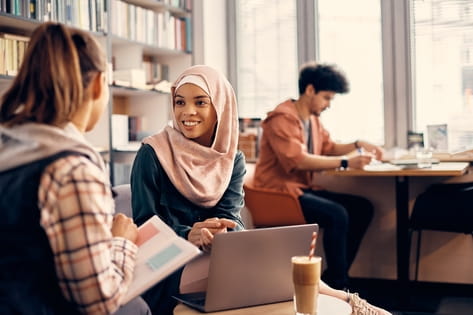 Leeds Arts University
Leeds Arts University is the only specialist arts university based in the North. Steeped in creativity, the university comes highly rated based on satisfaction scores from students. And its on-site facilities have received national recognition. Former students include Barbara Hepworth, Damien Hirst, and Henry Moore, so it's safe to say that you'll be in good company.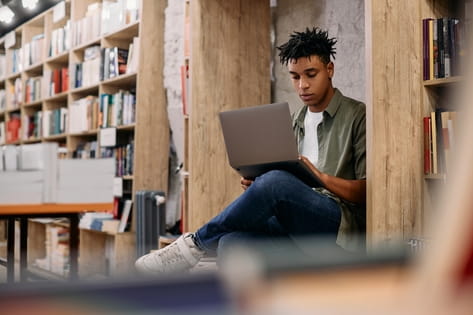 Leeds Beckett University
Ranked in the top 30 for student satisfaction in the UK, Leeds Beckett University (formerly Leeds Metropolitan University) caters for over 25,000 students. The university has two campuses - one in Headingley and one in Leeds city centre - with state-of-the-art facilities to support students, including a Carnegie School of Sports building and a dedicated arts hub.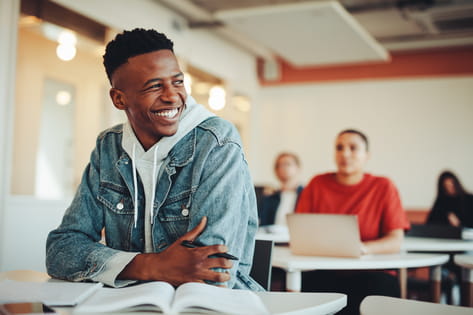 University of Leeds
The University of Leeds was established in 1904 and has grown to become one of the largest higher education institutions in the UK. The University campus is a ten-minute walk from Leeds city centre and home to a cutting-edge fitness, sport, and wellbeing facility. Over 38,000 students currently choose to study here - including 12,000 international students.
Leeds Beckett University
0.7km
Leeds Beckett University
0.7km
About student living in Woodhouse
Connectivity
Woodhouse is home to the University of Leeds and is situation just a 15-minute walk or 5-minute bus or car journey from the city centre. On the edge of the city centre, it is particularly convenient for university students studying at either Leeds or Leeds Beckett University, as well as Leeds Arts University on Blenheim Walk. There are a range of bus routes connecting Woodhouse to Burley, Headingley, Hyde Park and the centre of Leeds.
Outdoors
Woodhouse offers scenery and proximity to relaxing outdoor spaces unrivalled by few other areas of Leeds. Home to Woodhouse Moor (Hyde Park), residents of Woodhouse are on the doorstep of a park that attracts just under 3 million visits each year and offers a skate park and sports pitches alongside the expanse of parkland.
Food and Drink
Being just a 15-minute walk to the city centre of Leeds, local student residents are never too far from the best bars, restaurants and nightlife that the bustling Leeds has to offer. Closer to home, Woodhouse is host to five of the fifteen pubs on the famous Otley Run pub crawl, including the Library Bar and The Pack Horse, to finishing at The Dry Dock on Woodhouse Lane. If a quiet coffee and bite to eat is the order of the day, Oranaise Cafe offers the delights of North African Cuisine, otherwise Coffee On The Crescent is very popular amongst local residents on the hunt for a great brew and a sweet treat or two.
Entertainment
A popular student area, Woodhouse is home to some very friendly student pubs and bars offering student discounts throughout the week, as well as regular live music at venues such as The Eldon and The Pack Horse. Near the Southern-most point of Woodhouse Lane resides the First Direct Arena, offering access to a wide range of touring bands, shows and comedians passing through Leeds.
Shopping
As a largely residential area for students, families and young professionals alike, Woodhouse is well served by small convenience stores and supermarkets. For a serious shopping trip you will likely want to hop on the bus to Leeds City Centre where all the big brand retailers and independent boutiques await you. Leeds is also not short of shopping centres to suit all budgets, from Trinity Leeds to Kirkgate Market and the Corn Exchange.
Student Housing
Last but not least - there's a wide range of student housing in Woodhouse to suit all tastes and budgets. Have a browse of our student properties in Woodhouse and enjoying finding your next home!
FAQ's about student accommodation in Woodhouse
Woodhouse is popular with students due to its central location and relative affordability versus other popular student areas. Woodhouse offers a variety of student accommodation for groups on the large Victorian terraces, and individuals in modern apartments and studios.
Woodhouse is a desirable place to live for university students, families and young professionals alike due to its close proximity to Leeds city centre and a wealth of welcoming green spaces and local amenities.
Just north of Leeds city centre, Woodhouse is a mainly residential district of 25,000 residents, popular with students, families and young professionals.
There are student houses in Woodhouse to suit every budget and group size, and lots of student friendly places to eat and drink which also offer student discounts during the week.
Woodhouse is a popular student area and benefits from being on the doorstep of the sprawling Woodhouse Moor (Hyde Park) and a wide range of local amenities frequented by students and young professionals.
Yes, you'll find that Woodhouse is a great place to live for students and is well positioned for Leeds Arts University, Leeds Beckett University and University of Leeds.
Many student properties in Woodhouse are now advertised with bills included in the price. Where this is the case, your rental price could include electricity, gas, internet, TV licence and water bills and this is clearly stated on the listing. Properties without bills included are also available, giving you the flexibility to choose your own energy and water suppliers and internet service provider.
It is normal for property managers to require you to pay a security deposit at the time of booking or before you move in. Where a deposit is required and you are signing a tenancy agreement, your property manager must protect your deposit in a legally recognised tenancy deposit scheme. As long as you look after the property and have no deductions for damage or unpaid rent, your deposit will be returned to you after your tenancy agreement ends. Tenancy deposits are legally capped at five weeks' rent per person, so if your own portion of the rent is £100 per week, the maximum deposit would be £500. It is more common however for student deposits to be in the £100-250 range.
The majority of student housing in Woodhouse can be rented for fixed contract lengths. For purpose built student accommodation, 43 and 51 week fixed term contracts are the most common. For shared houses, 52 week contracts are the most common and generally start in July to September.
Short-term student rentals in Woodhouse are becoming more popular every year. As a result, property managers are increasingly offering shorter tenancy lengths, whether for the summer period or for individual semesters and terms. This is more common in the purpose built student accommodation sector than in shared student rental houses across Leeds.
Explore Properties
Popular landlords near Woodhouse
Get started
Are you a Landlord, Agent or Purpose Built Provider?
List your property in Woodhouse, Leeds.
About us
Why choose StuRents for accommodation in Woodhouse?
Verified agents
All new accounts go through a verification process to ensure we only present real, available property listings to prospective tenants.
Over 700,000 rooms
StuRents is the UK's leading student accommodation platform that connects renters to over 700,000 student rooms nationwide.
Since 2008
Through consistent investment in the technology that underpins what we do, StuRents has become the trusted platform for leading operators.
Other student areas in Leeds